If you are a keen football bettor, 888sport's Up for 8 promotion is worth checking out. This is a free-to-enter football prediction game with an £8,000 top prize and a £1.00 free bet for each correct pick.
This guide explains how to play Up for 8. Plus we cover the key terms and conditions, and share some top tips that might help you win some free cash.
How to Play Up for 8
It really is easy to join this promotion. Here's a quick run through for you:
Sign in to your 888sport account. If you haven't created an account yet, you can do that here.
Click the 'Up for 8' link in the side menu or tap the banner on the homepage.
This week's 8 games (chosen by 888sport) will appear. You must select one option for each match: home team – draw – away team.
Once you've made your predictions, click 'submit' to get your name in the hat.
Players who predict the correct results of all eight matches, will win an equal share of £8,000 in cash. That means if there is only 1 winner, he/she will bag the lot.
However, even if you don't get all eight correct, you still pick up a £1.00 free bet for every correct prediction.
Play without making a deposit!
All players can play every week for the £8,000 top prize without making a deposit.
However, in regards to the free bets, you are allowed four (4) submissions before being required to place qualifying bets in order to receive more free bets. As a note, we noticed when reviewing this promotion on a mobile device that it states only two submissions are allowed. Therefore, we urge you to check with 888sport customer service to find out where you stand.
Key Terms and Conditions
Of course, there are a few terms and conditions attached to the 888sport Up for 8 promotion. We've listed them for you below:
Registered 888sport customers only. 18+. Must reside in the UK.
Up for 8 predictions cannot be changed after submission.
The free bet token cannot be split. For example, if you get five predictions correct, you get a £5 free bet. This must be used in full. You cannot place two x 2.50 wagers.
After using your free bet allocation (2 or 4 submissions), you must wager £25 in a week to receive more free bets for your correct predictions. This does not apply to the £8k top prize. You can play for that totally for free.
Free bets are valid for seven days. They cannot be cashed out, and no stakes are returned on winning wagers.
Up for 8 Tips and Predictions
Finding your own Up for eight tips is a piece of cake on 888sport. All you have to do is locate the matches in the sportsbook. Beside the team names, there is a 'bar chart' icon. Click on this to reveal a trove of pre-match statistics and metrics for this game.
Here you can check things like the win probability, match odds and current form. It is also possible to filter further, by checking each side's home/away record, and their BTTS and over/under percentages. Furthermore, if you dig deeper, you can find metrics on the players, and then you can compare this with the predicted line-ups.
Ultimately, all of the Up for 8 tips and predictions are right here. There's no need to look elsewhere. Simply, grab the data, and make your predictions.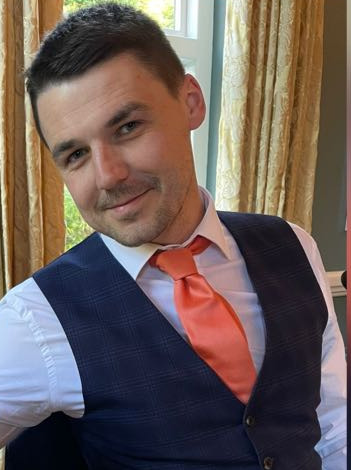 Greg has been an avid gambler for over 15 years. He loves slot machines and betting on football. He's been writing on the subject for close to a decade now and knows everything there is to know about video slots, jackpots, and slot sites in general! He has been writing for GamblersPro.com for over five years now.