A common trend within the online sports betting industry is that when one brand rolls out a new innovation, the others quickly follow suit – particularly if punters love it. One of the more recent examples is the 'same game multi', 'build your own bet' feature. All the leading sportsbooks have now adopted it; however, they use different names to individualise their own product. This page looks at Betway's offering – it's #BetYourWay builder.

What is #BetYourWay?
Put simply, it's an accumulator bet created from markets within the same match. Please note: the Betway Bet Builder tool is only available on selected football matches at present. For instance, you can place a bet such as:
Barcelona to win (1X2 market) @1.30
Over 4.5 goals (Total goals O/U market) @5.00
'Yes' both teams to score (BTTS market) @1.50
Messi to score first (first goalscorer market) @2.75
Over 10.5 corners (total corners O/U market) @2.50
The odds are calculated in the same way as a regular accumulator bet: 1.30 x 5.00 x 1.50 x 2.75 x 2.50 = 67.03.  So, a £1.00 stake could bag you £67.03 if all the selections are correct. This is the appeal of #BetYourWay and other same game multi products with rival sportsbooks.
How to use Betway's #BetYourWay tool?
Right, let's get down to business and show you exactly how to build and place a #BetYourWay wager.
> Click on 'Football' from the sports menu or a specific league from the quick link, such as 'Premier League'.
> Scroll through the fixtures to find the match you want to have a punt on. For example, we've chosen Tottenham Hotspur vs Manchester City. Then click the '#betyourway tab.
> Two additional tabs appear: Popular Bets and Build your Own.
> The popular #BetYourWay bets are ones that Betway has created and some from other punters. It always pays to have a browse through these as something you like might catch your eye. Here's a little taster. for the big matches, you'll find 50+ #betyourway popular bets listed starting with the lowest odds.
> If none of these takes your fancy, click 'Build Your Own'. A run-down of all the markets appears. Also, there is a default stake inserted which you can change to the amount you want to bet.
> Browse the markets and add your selections. The Betway Bet Builder allows you to combine up to 10 selections.
When you're happy with your selections, check your stake and click 'Place Bet' (this button appears where it states please log in above. And, that is all there is to it.
#BetYourWay tips
Betting sites want to give punters as many options as they can, and features such as this one certainly help to do that. However, the nature of accumulator betting is based on small/medium stakes but large returns – in some cases very large.
These are a few #betyourway tips the team here at Gamblers Pro wanted to share with new bettors.
Don't be greedy: Yes, you can combine up to 10 selections but with each additional pick, the chances of your winning decreases. Keep it sensible and realistic.
Do your research: Is a certain player in good/bad form? Are there any noteworthy injuries? what is the current home/away form like of the clubs playing? There's a mountain of information available on the web, make use of it to plan your bets effectively.
Use free bets: Betway allows you to use free bets with this feature. This gives you a free swing of the bat. It means you can be a little more adventurous, but don't overdo it.
Avoid high odds markets: You need to be very lucky to win a 5 – 0 correct score bet even if it's just a single, so don't include these wagers in your #betyourway accumulator. Low to medium odds will yield the best returns in the long run.
Don't forget, as a customer of Betway, you can enter its free football prediction game 4 To Score. This has a weekly jackpot of £25,000 which can roll over to £250,000. Lastly, if nothing appeals to you from the bet builder markets, don't force it. Check out our EPL predictions and betting tips if you want a range of 1X2, Double Chance BTTS and Asian Handicap bets from this week's English Premier League matches.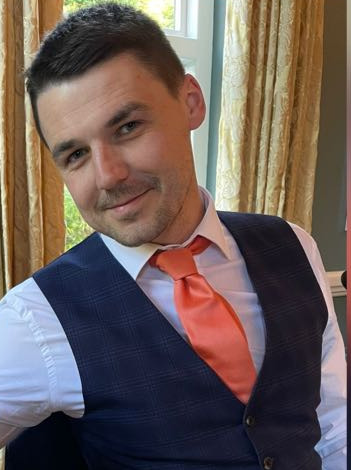 Greg has been an avid gambler for over 15 years. He loves slot machines and betting on football. He's been writing on the subject for close to a decade now and knows everything there is to know about video slots, jackpots, and slot sites in general! He has been writing for GamblersPro.com for over five years now.