There are benefits and drawbacks to everything in life, and online keno is no different. That's why we decided to write this blog post highlighting the pros and cons of online keno.
Pros and cons are always relative and depend on what you compare something to, so for the purposes of this post, we've compared playing keno online to playing in a brick-and-mortar casino somewhere like Las Vegas. Without further ado, let's begin with the benefits of playing keno online.
Online Keno Pros and Cons
Game Variety and Selection
If you play keno in a land-based casino, chances are there will only be one or two types of game available. If the casino offers keno machines, you might have access to three or four games, but that's still nothing compared to the ever-growing number of keno variants available at top online casinos.
These days, most keno sites offer at least half a dozen game variants, and with the rise of live dealer variants, the list of options is growing. Games like Power Keno offer a shot at 4x win multipliers if you happen to pick the bonus ball.
Unless you're in a major gambling city like Las Vegas, you'll almost always have access to more keno games online than you will in brick-and-mortar casinos. Online casinos win for game variety by a country mile.
Keno Bonuses and Promotions
Unless you're a high roller, chances are land casinos will never offer you a bonus or promotion. On the other hand, almost every online casino will offer you a deposit match bonus when you sign up. The quality and size of these bonuses varies greatly, but the point is that most keno sites offer them.
When you play online keno for real money at these sites, you might as well take advantage of these bonus offers. For example, Uptown Aces offers an $8,000 deposit match, and you can use the bonus chips to play keno.
Regular keno players will be entitled to daily or weekly reload bonuses and lots of free chips at the top casino sites. Why? Casinos love keno players because of the high house edge on the game. They make more money from it than almost any other game in the house.
Better yet, keno players can play for real money with no deposit required at some sites. Going back to the example of Uptown Aces, it offers a $20 no deposit chip to all keno players, and if you manage to meet the wagering requirements, you can keep what you win. For keno bonuses and promos, online sites beat real-world casinos hands down.
Convenience and Accessibility
Unless you live near the Las Vegas Strip or in the center of a major city like London or Macau, playing at land casinos is going to involve some effort and expense. Traveling to and from the casino, abiding by the dress code, and possibly buying food and drinks when you're there all add to the expense column and require some effort.
If you live in the sticks, it's possible that your nearest casino is hours away. On the other hand, online keno sites are always a couple of clicks away, and there are endless numbers of them.
Why travel to a casino and play by the house rules when you can enjoy keno with your feet up and a cold beverage in hand? Of course, the social element of real-world casinos is a big bonus, and we'll get into that later, but for ease and convenience, online sites win again.
Lower Minimum Bets
If you walk into a casino in Las Vegas or elsewhere, many of the games have minimum bets of $5 or more, and keno is included in that. Most of the minimums are reasonable enough, but it's possible to play for much smaller stakes online.
Why is this? Casinos have overheads, and they have to cover them and make a profit. Online casinos have much smaller running costs, so they can afford to offer penny keno games with much lower minimums. If you're on a budget or you just want to get the maximum bang for your buck, online keno bets real-world games every time.
Lower minimum bets enable you to try a few different bankroll management strategies that would otherwise be impossible. Speaking of strategy, check out our article on the best keno numbers and combinations.
The Cons of Playing Online Keno
Risk of Addiction
Guys, this is a serious topic and is no joke. You do NOT want to become a degenerate gambler. Gambling addiction is a serious illness and can ruin lives. The moment you start thinking about gambling obsessively, can't let go of a loss you feel the need to chase or find it becoming a habit that's impacting your life in negative ways, you've got to reach out, get help, and stop playing. It should never be like that.
Unfortunately, it's much easier to become addicted to online gambling. The smaller stakes, tempting bonuses, and ease of access come back to bite as cons when you develop a gambling problem. Be careful, set a strict budget, and remember that you can either experience the pain of discipline or the pain of regret when your life goes up in flames. Don't let it happen.
Waiting for Payouts
In a real casino, you take your chips or winning tickets, walk up to the cage, and cash out. On very rare occasions when you win massive payouts, casinos need to make arrangements to get the cash together, but in most cases, it's as simple as cashing out on the spot and walking away.
At online casinos, there's always a pending period during which you're waiting for your payouts. At the best keno sites, this will be 24 hours or 48 hours maximum, but at some lackluster sites, you could end up waiting up to a week to get your winnings.
Payout speeds are impacted by the casino payment method you use, too. Checks and wire transfers are always slower than payouts by Bitcoin or other cryptocurrencies. E-wallets like PayPal are also fast, but players in some countries like the USA won't be able to use them due to the UIGEA regulations. Even in the best-case scenario where the online casino pays you the same day you win, payouts are almost always faster at land casinos.
Less Social Interaction
In the last section, we talked a lot about the benefits of playing keno at home – the ease and convenience of it, sitting on your own couch, and dressing how you please.
However, some players feel there's something missing from the online experience. There's a a social element to hitting the tables that many players find irresistible. Interacting with other players, enjoying the entertainment at the casino, talking to dealers and game hosts, and the other sensory experiences appeal to some players.
Perhaps it's a case of introverts and extroverts enjoying different things. Who knows? Either way, playing keno at a local casino is probably more appealing to those who prefer the social element of casino gaming.
Live dealer games like Mega Ball by Evolution are closing the gap between real and online games to some extent, but as the old saying goes, there ain't nothin' like the real thing, baby!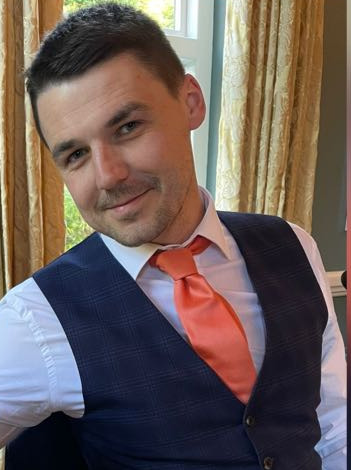 Greg has been an avid gambler for over 15 years. He loves slot machines and betting on football. He's been writing on the subject for close to a decade now and knows everything there is to know about video slots, jackpots, and slot sites in general! He has been writing for GamblersPro.com for over five years now.