If you want to play real money online keno, you can do so at any of the casino sites below. Select a bonus, make a deposit, and play keno online at your leisure.
Rank
Casino
Rating
Sign-up Bonus
Key Features
Play Now
Why Play Cleopatra Keno for Real Money at These Sites?
Thousands of sites across the web offer you the opportunity to play real money online keno. Why should you play at these sites and not one of the others?
The GamblersPro.com crew has reviewed, ranked, and rated hundreds of online casinos. We determined that these are the best real money keno sites based on our research.
Safety – All of these online keno sites are safe and treat players fairly. You'll have a fair chance to keep what you win, the operators who own the casinos are legit, and outside of the US and Australian markets, most of the honest online casinos have a valid gaming license.
Games – There are lots of real money online keno games to choose from. Caveman keno, Cleopatra Keno, Power keno, and even progressive jackpot keno games are available at these sites. All of the games are run by trusted software companies like RTG, Rival, and Playtech.
Bonuses – We know you want real money online keno bonuses. We've hooked you up with bonuses worth tens of thousands when put together. The best keno bonus on our table is worth $8,888 alone. These bonuses have low wagering requirements, so you do have a chance to win real money playing keno.
Payouts – Fast payouts, low or non-existent payout fees, and plenty of ways to deposit and withdraw are what we look for. You can usually pay by Visa, Mastercard, Amex, Neosurf, Bitcoin, and in some cases PayPal, Neteller, and Skrill. You'll get your winnings quickly and without endless hoops to jump through. RTG casinos are usually crypto-friendly and almost always offer crypto.
Mobile – Are you looking for a real money keno app? That's great because all of the keno casinos on this page work on Android and iOS mobile phones and tablets. You can play keno on the go at these casino sites with no download required in most cases.
How to Play Real Money Online Keno
If you've never had the chance to play real money online keno before, let us explain how it works. Follow this step-by-step guide to get started within five minutes.
1. Select a keno website from the table above. We have geo-targeted all of our tables, so you can be sure that these casinos accept players from your country.
2. Register an account. You'll need to select a username and password, and the casino will ask for a few details like your name, address, and contact details.
3. Once you have verified your account, you'll need to make a deposit. You'll have various options, so pick the deposit method you're most comfortable with. Bitcoin is a great option for speed and privacy.
4. Find the real money online keno games in the casino lobby. You may have to decide which keno variant you want to play.
5. Enter the real money online keno game and buy your tickets. New keno draws start every few minutes around the clock at most casinos. You won't have to wait long for a new draw to begin.
Then, Sit back, chill, and wait for the results. Everything is done automatically from this point forward. Winning numbers are blotted off on your keno tickets, and prizes are paid instantly.
Free Keno – Read This Before You Play
We suggest reading our in-depth guide on how to win at keno. The information there is detailed and covers how to play and win in much greater detail. We're going to give you a few basic tips here.
When you play keno online for real money, make sure that you understand how the game works. For example, in some keno games, there are multipliers for matching the first or last picks. Often, these games don't cost any more to play, so it's in your interest to select them when they're available.
Most real money keno games can be played in demo mode. However, you have to play online keno for real money if you want to win a real money payout. When you play for free, you'll only be using demo credits, and you can't cash these out at the end of the draw.
One thing you should know about Cleopatra keno is that keno has terrible odds. It has one of the highest house edges out of all the casino games. The house edge on most keno games is 25% or more. You're honestly better off playing most slot machines. That's just the truth of the matter.
Cleopatra Keno Real Money – Your Questions Answered
Over the years, we've been asked many questions about keno. We wanted to answer some of them here, including some Cleopatra keno secrets.
Q. How do keno bonuses work?
You make a deposit, and the keno website will match it up to a certain amount. For example, look at the Uptown Aces bonus above. The casino will match multiple deposits up to the value of $8,888. That's a lot of free keno tickets.
Q. How much do online keno real money tickets cost?
You can buy them for as little as $0.05 at some casinos. Remember that the more you pay for tickets, the bigger the payouts will be if you win. That's how all casino games work.
Q. Is there live dealer keno?
Sort of. There's a game called Mega Ball by Evolution that is pretty close to keno. There aren't too many live keno games, but we expect to see a lot of them come online in the next few years.
Q. What's an effective online keno strategy?
There isn't one. We've tested dozens of them, and the house edge remains the same every time. You can try to spot patterns, pick hot and cold numbers, or use keno calculators to make predictions, but in the long term, it won't make a difference.
Q. Is online keno rigged?
Not in the popular sense of the word rigged. Every keno game has a house edge, and it's high. That means that no matter how many players win or lose, the house makes money. In online keno, the house will make $25+ for every $100 wagered. So, in this sense, keno is rigged, but not in the sense that you can't ever win.
Q. What's the best keno site?
We recommend any of the sites listed on this page. However, our favorite real money online keno site is Uptown Aces. It's difficult to beat an $8,888 keno bonus.
Q. Can I play free online keno with real money payouts?
Some sites offer a no deposit bonus, which is one way of doing this. However, in most cases, you'll need to make a deposit of at least $10 or $20 to play real money online keno.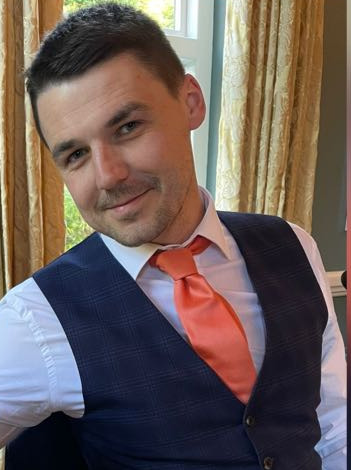 Greg has been an avid gambler for over 15 years. He loves slot machines and betting on football. He's been writing on the subject for close to a decade now and knows everything there is to know about video slots, jackpots, and slot sites in general! He has been writing for GamblersPro.com for over five years now.