So, you want to play keno online but aren't sure which game to play. These days, you have plenty of choice when it comes to keno variants. Let us talk you through the five most popular ones to help you make a decision.
What Are the Best Keno Variants Online?
As internet gaming explodes all over the world, more and more interesting keno variants have become available. We've played them all, and we can tell you for sure these are the best ones. Read about the different games and rules before you play keno online for real money.
Power Keno
Power Keno works like every other keno game, but it has a twist. The power keno ball, which is drawn last, multiples any wins by four.
Essentially, think of this as a powerball that comes at the end. If you land it, your payouts increase by 400%. It doesn't cost any more to play, either.
Bonus Spot Keno
Whereas power keno pays a 4x multiplier when you catch the last ball draw, this keno game pays when you catch the first ball.
To clarify; when the first ball drawn matches one of yours, it multiplies any subsequent wins by 400%. There's an extra thrill watching the rest of the balls come out knowing that a big multiplier will apply.
Super Keno
Super Keno is for those who just don't get a kick out of one single draw at a time anymore, or those who want to supercharge the kick you do get.
Super Keno allows you to play up to 10 rounds at once with up to 10 picks each. Like other keno games, the more matches you get per round relative to the number of picks you make, the more you win.
Caveman Keno
Caveman keno is a 40-ball keno game with a unique theme: the board looks like a scene from prehistoric times. You make up to 10 packs and then 20 balls are drawn.
During the game, the caveman's fire will hit various spots on the board. If it hits one of your picks, you'll get a multiplier of between 2x and 5x. If multiple spots are hit, the multipliers combine to form an even greater payout.
Caveman keno also has a bonus round. If you hit three or more egg symbols on the board, you'll be taken to a picking round where you pick dinosaur eggs for instant cash payouts.
Mini Keno
Most keno games are 40-ball games, but this one involves only 20 balls. Likewise, whereas 20 balls are usually drawn, this one only draws 10.
Aside from being 'mini' there's nothing special about this game. It's for those who like a fast pace of gameplay, giving you more action per gaming session.
Progressive Keno
Everybody loves progressive jackpot slots because they can pay potentially life-altering jackpots. This is a version of keno with the same payout potential.
Every wager you make, and every wager every other player makes, will contribute to the progressive jackpot. Eventually, one lucky player will win it, walking away with anything between a few thousand and hundreds of thousands of dollars.
Live Dealer Keno Variants
With the rapid rise of live dealer games, casinos have been quick to create keno variations with real dealers. These are streamed from dedicated gaming studios where real draws happen with physical keno machines.
The best known live keno game is Mega Ball by Evolution. You can play multiple cards per round, there's a mega ball drawn at the end to boost wins, and you can win up to 1,000,000x on each draw. There are other online keno games with live dealers, but so far, Mega Ball is the best by a long way.
Now that you know about the different keno variants, read our guide on how to win keno to learn some tips, tricks, and strategies to maximize your chances of winnings. Don't throw your hard-earned cash away making amateur mistakes – read it first!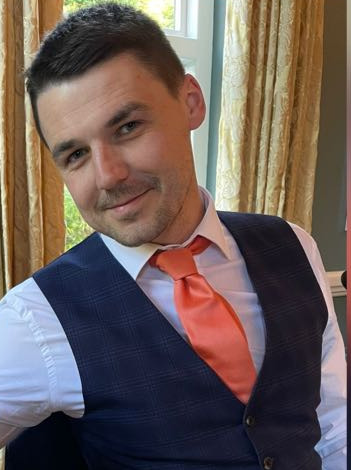 Greg has been an avid gambler for over 15 years. He loves slot machines and betting on football. He's been writing on the subject for close to a decade now and knows everything there is to know about video slots, jackpots, and slot sites in general! He has been writing for GamblersPro.com for over five years now.