Thousands of people search for "How to win in Vegas." We know because we researched it for this post. It's obvious that the dream of lading a  jackpot in one of the big Las Vegas casinos is alive and well.
We love Las Vegas, and we've decided to create a post dedicated to some interesting facts about gambling here as well as providing some tips on how to win in Vegas. If you want to go straight to the tips, scroll down, but we think you'll find some of the facts about Las Vegas interesting, too.
Five Interesting Facts About Las Vegas
Las Vegas was built to serve GIs passing through the Nevada desert. It was founded as a city in 1905, and gambling was legalized in 1931.
The first Las Vegas casino was the Pair-O-Dice Club. Frank Detra and his wife built it in 1931. It was also a popular nightclub. The first casino on the Las Vegas strip was the El Rancho. At the time, the El Rancho was the largest hotel-casino in Vegas with 110 rooms.
Things have come a long way since the Pair-O-Dice Club opened. Today, there are 104 casinos in Las Vegas. 24 casinos on the Las Vegas Strip produced north of $70 million in 2017, so it's safe to say that the 104 casinos combined bring in a lot more than that.
In a study lasting from 1984 to 2018, Las Vegas casinos recorded 278% revenue growth. Slot machines have led the way and take in most of the revenue.
41 million tourists visit Las Vegas every single year. The vast majority of people at least visit a Vegas casino and many place at least one bet.
How to Win in Vegas Casinos
Now, let's take a look at our expert tips on how to win in Vegas. If you visit the city and play in one of its casinos, remember these tips, and you'll be better off.
Play Blackjack First
Blackjack has the lowest house edge of any casino game. If you use a great blackjack strategy, you can reduce the house edge to 0.5%. That means that for ever $10 bet, the casino returns $99.50. Compare that to games like keno which can have a house edge of 35% or more. Most players don't understand this casino math, and the house knows this.
Try Megabucks Slot
If you're going to play a Las Vegas slot machine, it would be a smart idea to play Megabucks. You'll find it in many Las Vegas casinos. It's a progressive jackpot slot and has a history of paying out tens of millions. Your chances of winning this are extremely low, but if you want to win big in Vegas, a lucky spin on a progressive jackpot slot is your best shot.
Understand Casino Tricks
Las Vegas casinos have all types of tips and tricks to empty your pockets. For example, they'll place slot machines with huge jackpots which beep, ring and flash on the walkway to the casino cage. The idea is that these will distract you on your way to cash out, and you'll give at least some of your chips back. Everything in the casino is by design – from layout to lighting, to comp points and perks – and they're designed to extract more money from players.
Use Casino Strategies
Everybody wants to know how to win money in Vegas, but few stop to think about using strategies to maximize wins. Each game, with the exception of slot machines, have strategies which you can use to boost your bankroll. For example, you can use the Martingale strategy to win roulette. If you take the time to learn more about casino games strategies, and the house edge of each game, you will fare better. In the end, the casino still has an edge, but you can at least reduce that edge and give yourself a fighting chance.
Avoid Poker Tables
If you're an advanced poker player, this does not apply to you. It's mostly a Vegas casino tip for tourists or casual players. Why avoid Vegas poker tables? It's simple – there are poker sharks who know that millions of tourists wander into Vegas casino every month, and they're just waiting to rinse you. These guys and gals are professional players, and you don't stand a chance against them unless you know what you're doing.
The Best Las Vegas Casinos
With so many Vegas casinos to choose from, where should you play? We've narrowed it down to five top casinos in Vegas. These are safe, legit casinos and you will find them all along the Las Vegas Strip, so they're easy to find.
The Bellagio
You'll be familiar with the Bellagio if you have seen Oceans 11 or any of the sequels. This is an incredibly Luxurious Vegas casino owned by MGM Resorts International. You can play slots, blackjack, roulette, baccarat, keno, and several poker variants like Pai Gow and Let It Ride.
The Venetian
You simply can't walk along the Las Vegas Strip without noticing the towering presence of the Venetian. It's incredibly luxurious and offers games like baccarat, blackjack, roulette, and floors full of slots. You can also visit the Tao Nightclub and a couple of cocktail clubs while you're there.
The MGM Grand
Just look for a big neon green building, and you'll know where the MGM Grand is located. This is one of the original Las Vegas casinos. It has 6,852 rooms and is the third-largest hotel in the world. There are 2,500 gaming machines and close to 140 table games. Whatever you want to play, the MGM Grand has it.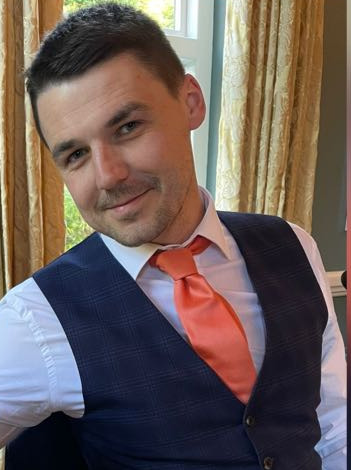 Greg has been an avid gambler for over 15 years. He loves slot machines and betting on football. He's been writing on the subject for close to a decade now and knows everything there is to know about video slots, jackpots, and slot sites in general! He has been writing for GamblersPro.com for over five years now.