Get the latest EPL expert predictions this weekend with Gamblers Pro. As lifelong football fans, we'd like to think that we know our way around the English Premier League. Of course, we won't get every prediction right, but if you think our betting tips have merit, why not jump on board and have a small flutter with us?
English Premier League Predictions This Weekend
Gambler 1X2 Prediction
Everyone has their own opinion about the best EPL predictions this weekend, and so do we. The Gambler prediction today is essentially our nap bet – the one that we are most excited about.
This doesn't have to be a favourite – and in many instances, it isn't. We base this wager pure on its value, as you'll see from the Gambler 1X2 prediction below.
Best EPL Pick This Weekend – Brentford (Win)
Our Gambler's 1X2 Prediction this weekend is sticking with the Bees. They let us down last week with their loss to Everton. However, they bounced back with a midweek win against struggling Southampton, and today they are at home.
The visitors are Leicester City, who have lost their last four league matches. And, at home, Brentford are no pushovers, having only lost once in 13 games this season.
Brentford's price at Stake.com is 1.92 for the win, which is decent value when you look at the form book, and that's why it's one of our top EPL expert predictions for this weekend.
BET ON THIS MATCH AT STAKE.COM
Expert EPL Predictions
Going more in-depth on some more of the featured games, these are our EPL expert predictions hot picks for this week's action.
Southampton vs Tottenham Hotspur EPL Predictions
Most supporters will have this match down as a Tottenham win, but our expert EPL predictions staff are not so confident. It's an interesting game because both clubs desperately need the points. Spurs must win to maintain their hopes of a top 4 finish, whereas Saints are fighting for their Premier League survival.
The form book is identical – both sides have one win and three losses from their last four respective home/away matches. With so much on the line, this could be a cracker or it could be tight and nervy. That's why, we've gone for the draw as one of our top-rated expert EPL predictions.
BET ON THIS MATCH AT STAKE.COM
Leicester vs Chelsea EPL Predictions
Off of back-to-back wins against Aston Villa and Tottenham Hotspur, Leicester have faded away again in their last three matches with losses against Man United, Arsenal, and Southampton.
Chelsea will be hoping that they have turned the corner after a vital 1 -0 win against Leeds last weekend, which was followed by a convincing 2-0 win in the Champions League that helped them proceed to the next round.
Potter seems to have had a stay of execution, and he will be looking for three points against Leicester today. We think the prices are about right; Chelsea, at 1.95, for the win is good value considering Leicester's indifferent form.
Spurs vs Forest EPL Predictions
This match may surprise some, but our expert EPL predictions team believes Nottingham Forest can get a draw at Tottenham Hotspur today.
For some matches, you simply need to ignore the stats a little bit because they don't paint a very healthy picture for Forrest fans, who have only seen their side win once on the road this season.
By comparison Tottenham have won nine of their 13 home matches. They are yet to draw at home, but we think today is that day.
Why do we say this? You only need to look at the style of football being played under Antonio Conte and the discontent that seems to be rumbling through the squad and the club at the moment.
The style of football is woeful, which was summed up by a lacklustre exit from the Champions League in midweek. There was a clear lack of creativity, inventiveness, and urgency. This was followed by peculiar substitutions when Spurs went down to 10 men.
Have no doubt, it is looking pretty bleak at the Tottenham Hotspur Stadium right now, and we believe Forest can take full advantage today. Our EPL expert prediction is a draw, but you may also want to consider Nottingham Forest double chance or even draw no bet.
Premier League Table Predictions
For long-term EPL predictions, you want to check out the 'outrights' or 'futures' markets with your chosen betting site. Now is the time to jump on these bets, as you usually get better value the further you are from the finish. These are some of the markets you can explore as part of your season-long English Premier League betting tips strategy:
Red = shortening odds | Green = lengthening odds | Black = no change
Premier League Winner:

Man City 1.20

Arsenal 5.85

Newcastle United 50.00

Liverpool 56.00

Tottenham 88.00

Manchester United 92.00

Chelsea 135.00
Premier League Winner w/o the Big Six:

Newcastle 1.33

Brighton 4.35

Crystal Palace 21.20

West Ham 34.00
Premier League Winner w/o Man C. & Liverpool:

Arsenal 1.36

Newcastle United 9.00

Manchester United 11.00

Tottenham 11.00

Chelsea 13.00
Betting markets and odds taken from Stake.com. For bettors in the UK, it's Stake.UK.com – 12-11-2022
Popular EPL Bets
Online bookmakers offer well over 100 betting markets on EPL matches, so it can get a little confusing which wagers to pick. There are better profits to be made if your Premier League predictions involve 'how' a team will win (or a result will happen), rather than simply having a flutter on the match result.
However, you need to factor in the risk vs reward ratio. Of course, the more precise you get with your EPL bets, the higher odds you can expect. The flip side of this is that they will involve a higher level of risk. Added to this, bookmakers set different margins for each market, and this affects both the true betting value and your payout.
Here are some of the top betting markets this season where you can apply the best English Premier League Predictions for this Saturday:
1X2 (Match Result): This is still the most popular football bet. To win, you only need to predict if the full-time result will be a home win (1), a draw (X), or an away win (2). Although, it doesn't always offer the biggest odds, it often carries the lowest margins and it's less risky than many other wagers.
Draw No Bet: With quite a few EPL matches ending in a draw, the draw no bet (DNB) wager has steadily grown in popularity. This is the same as betting on the match result market, but the bet is void – and you get your stake back – if the game is drawn. It's a good bet if you fancy the underdog in the betting because if offers some insurance to punters.
BTTS: Both teams to score is an excellent wager for neutrals. It doesn't matter what the final result is, you simply need both of the teams to score. Understandably, the odds are not usually that high given the simplicity of the bet, but it is still an EPL predictions favourite. A variant of this punt is BTTS in Both Halves. This pays out a lot more, but of course, it's harder to win.

First goalscorer:

The value of this bet depends on the player you choose. For instance, there isn't much value in picking Kane, Aguero or Salah. Instead, it's a good punt for games like Aston Villa vs Brighton, where the first goalscorer could be one of several players.
O/U Total Goals: Another simple bet that doesn't require the punter to pick a winner. Also, you don't need both teams to score. Bookmakers will offer several of these markets, starting from over/under 0.5 goals, over-under 1.5 goals up to over/under 6.5 goals. The most common is O/U 2.5 goals. If you bet 'over' 2.5, you win if the match finishes with 3, 4, 5 or more goals (extra time and penalty shootouts not included).
How much to bet on these EPL Predictions
The vast majority of recreational punters use the same stake value for every one of our expert EPL betting tips. However, we don't recommend this betting system if you're serious about making good profits from betting on the Premier League.
You need to have a bankroll management system and then bet in accordance with the perceived risk of the EPL predictions you are wagering on. One of the most successful strategies is the Kelly Criterion – also known as the Kelly Bet. This how it works:
The Kelly Bet formula
f = The recommended percentage of your bankroll to bet
b = The bookmaker's odds (in decimal) minus 1
p = Your perceived probability of winning using our EPL predictions
q = The probability of losing (1 – p)
Armed with this formula, you can now start to put values to the letters. Let's take the Premier League betting tips from the Leeds vs Fulham match. We chose Leeds to win [1X2 Full-Time] at odds of 1.60. This fills in the 'b'.
Now comes the most important part, and ultimately this will depend on whether the strategy is successful or not. You need to assess the probability of your EPL predictions being right. The bookies have Leeds at 59% for the win, we think it's slightly higher, so we are saying 65%; therefore:
p = 0.65 (this is 65% in decimal)
q = 0.35
With all the values in place, we can now calculate the formula:
(0.60 x 0.65 – 0.35) / 0.60 = f (0.0666*) x 100 = 6.66%
Using the Kelly formula, it is recommended to bet 6.66% of our bankroll on this EPL prediction.
Free-to-Enter Football Jackpot Games
We bookies eager to secure (and keep) your custom, there are several free-to- enter football jackpot games that run throughout the season. These can be exclusive to Premier League football or they may involve matches from other leagues as well. We've hand-picked the best games for you to check out.
Best EPL Betting Sites
All online bookmakers and sportsbooks offer EPL betting. Whether you call it football (like we do) or soccer, the English Premier League is a favourite among bettors from all over the world. As such, there are many stand out EPL betting sites to choose from.
However, it depends on your country as to which betting companies are available. Here's a selection of top sites to choose from, covering different regions.
Bovada
Players in South and North America have used Bovada for their EPL expert picks for years. This online betting company offers a plethora of pre-match and live betting markets, ranging from spread, win, and totals to both teams to score, draw no bet and double chance.
Prop Builder is one of this sportsbook's many popular features. It allows bettors to build parlays based on individual player stats like number of passes, shots, tackles, and assists, allowing you to create unique bets from your EPL picks this week.
Stake.com
The Stake.com Sportsbook is a great option for enthusiastic betters of the English Premier League. Not only does it cover every match in great detail with accompanying pre-match statistics that you can utilise to improve your bet selections, but there is also an abundance of betting markets.
To highlight this, most matches have 120 markets, including match winner, draw no bet, Asian handicaps, O/U total goals, and BTTS.
Additionally, Stake has now introduced a Bet Builder feature, allowing punters to create same game accumulators. With several promotions, as well as monthly bonuses, Stake is a worthy option for anyone.
Best Free EPL Tips & Predictions FAQ
Can I cashout my EPL bets?
Yes, most online bookmakers have the cashout feature on their platforms (because they make better profits from it). Regardless of that, this is still a great tool to use, particularly on accumulator bets in which 5 out of 6 selections have won, and you're getting nervous on the final match.
Can I bet in-play on the Premier League?
Absolutely, yes! In-play (live) betting is very popular for Premier League football. It can be a riskier betting strategy, but the rewards are there if you pick the right bets. One thing we would say about in-play betting is the bookmaker's margins tend to be higher (so you get less value). This is something to quickly check before getting your money in the game.
Is it worth paying for EPL betting tips?
In our opinion, no it isn't. This is not to say that there aren't some good tipsters out there, but the league at the moment is in a strange bubble. No EPL tips expert could call Leicester beating Man City 5 – 2, Spurs 6 – 1 Man Utd, and Aston Villa 7 – 2 against Liverpool.
Of course, to avoid this, the majority of paid tipsters play it safe with bets that payout less than evens, such as over 2.5 goals. Our EPL predictions look for more value. The win ratio may not be as high, but the profits over the season are likely to be better.
How do I win on football betting every time?
Gamblers Pro is not in the business of misleading punters; so we won't sugar coat this. It's virtually impossible to win on football betting every time you have a punt. Even selections that are 1/100 (1.01) can lose. However, you can improve your success rate by putting in the research, and only bet when there's value in the markets.
Also, use a money management system alongside our expert EPL predictions so that you know how much of your bankroll to stake on each bet.
Can I use these EPL predictions as part of an accumulator (ACCA) bet?
Who will win the 2020/21 English Premier League?
When is the best time to place my bets?
Disclaimer: Our EPL expert predictions are made for entertainment only. We do not take any responsibility for any financial loss incurred as a result of real money wagers placed on these EPL predictions. Also, you might be interested in checking out some of the top football slots.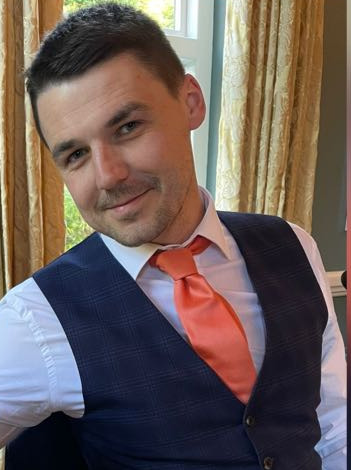 Greg has been an avid gambler for over 15 years. He loves slot machines and betting on football. He's been writing on the subject for close to a decade now and knows everything there is to know about video slots, jackpots, and slot sites in general! He has been writing for GamblersPro.com for over five years now.