Today we're going to review the famous World Lottery Club website. Is World Lottery Club legit? You'll know soon enough. Let the Gamblerspro.com team show you everything you need to know about this infamous online lottery site.
What is World Lottery Club?
This is a website which allows you to bet on various lottery draws from around the world. You can bet on the UK Lotto, EuroMillions, Powerball, and many smaller lotteries like OzLotto and Finnish Lotto.
For those who enjoy slots and online scratchcards, you'll find plenty of those to choose from. There are dozens of games, meaning even when there isn't a lotto draw on, you can bet on lots of other games.
World Lotto Club does not offer other casino games like blackjack and roulette. The games are lotteries, scratchcards, and slot machines.
World Lottery Club Review
Let's start with the operator – WLC is owned by Annexio Ltd. We did a quick search on Companies House and found that it was incorporated in June 2010 in Leeds. It's a real operation, and all of its recent company filings are up to date as of 2018.
World Lotto Club also has gaming licenses from the UK Gambling Commission and the Isle of Man Gambling Supervision Commission. These are both highly credible gambling regulators. This further assures us that the World Lottery Club is legitimate.
How World Lotto Club Works
You don't buy actual tickets to the lotteries themselves. Instead, you bet on the outcomes of the lotteries. It works out the same in the end, though. You will win the same amount as if you had bought a real ticket. Any wins you experience will be credited to your account automatically.
Since you're not buying a real ticket to these lotteries, but are betting on the outcome, there's nothing to stop you from entering the draw of these global lotteries. You don't have to be a resident of that particular country to enter.
What Lotto Games Can you Play Here?
You can bet on over a dozen lottery games. These include:
Mega Millions
EuroMillions
Powerball
Irish Lotto
Oz Lotto
Oz Powerball
Australia Saturday Lotto
Super Enalotto
6aus49
Polish Lotto
Swedish Lotto
Finnish Lotto
There are some other lotto games, but this covers the majority of them.
Entering a game is simple. All you have to do is click the "Bet Now" button under the lottery game of your choice. You can choose either a single entry or multiple entries. You can also opt for a  subscription to make sure you're betting on that lotto each time it occurs in the future. That's optional, though, and you don't have to subscribe. All entry prices are confirmed on screen before you place a bet.
As we mentioned earlier, lottery draws aren't the only game in town. There are also lots of scratchcards like Lucky Keno and Super Shamrock. Some cards cost as little as £0.10, while others will cost you £5 each. The maximum prize we encountered was just over £100k.
World Lotto Club App
We visited the World Lotto Club website from an Android mobile phone and an iPad. It worked well on both devices and was instantly responsive. We used the Google Chrome web browser, but we're certain it works equally well on most mobile browsers.
If you can't make it home on time to place your bet on a lotto draw you're interested in, just use the app from your mobile device. It's available for download on the website.
Lottery Bonuses and Deals
As far as World Lottery Club promos go, there's not much to say. You can place your first bet at a discounted rate, and there are discounts on bulk purchases. However, there are no free tickets or deposit bonuses like you might find at an online casino. We suppose that's fair enough since online lotto sites are fundamentally different from casinos.
Is World Lottery Club a Scam?
Some World Lottery Club winners have complained that large wins worth millions were not honoured. For example, one player claimed he won $1.2 billion on the US Powerball lotto and that it was not honoured.
We can't independently verify or refute these claims. Our experience tells us that it's unlikely given the two respected gaming licenses the operator holds. Annexio Ltd is a legit UK company, and it would be expected to honour all wins under its current gambling license.
Other content you may like: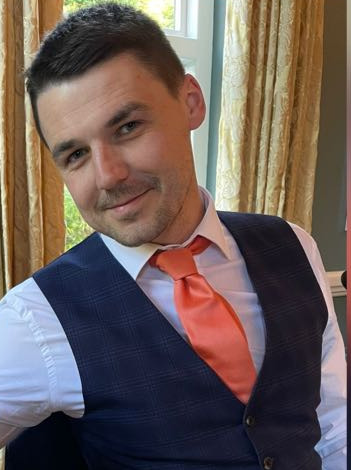 Greg has been an avid gambler for over 15 years. He loves slot machines and betting on football. He's been writing on the subject for close to a decade now and knows everything there is to know about video slots, jackpots, and slot sites in general! He has been writing for GamblersPro.com for over five years now.