Gambling in Israel is prohibited under the Israeli Penal Law 5737-1977. This law is broad-sweeping and penalizes games of chance, lotteries, and betting. It also makes it illegal to operate venues where these activities occur.
However, that doesn't mean there are no forms of legal gambling in Israel. While you won't find any casinos in Tel Aviv or elsewhere in the country, there are two forms of gambling you can indulge in:
National Lottery – Mifal Hapayis offers a weekly lottery, scratchcards, and various other lottos and raffles. There used to be various video lotto terminals throughout the country, but the license to operate those was revoked in 2017.
Sports Betting – Back in 1967, the Israeli Sports Betting Board was awarded permission to operate betting on soccer and basketball. Betting on other international sports has since been introduced. This means that it is legal to bet on sports in Israel, but only through the one state-sanctioned bookmaker.
As you might expect from an advanced democratic state, the Israeli gambling laws are well-written and comprehensive. They go into quite a bit of detail on definitions, prohibitions, and consequences for breaking the law. You can read about those details here.

As the above Google Trends chart makes clear, interest in gambling in Israel has been steadily falling. There were a lot of searches for "gambling" in 2004-2005, but they have since dropped to near zero.
Online Gambling in Israel
What does the Israeli gambling law say about online casinos and betting sites? Nothing in particular. Online gambling is not specifically mentioned in the Israeli Penal Code. However, through a number of court cases and legal decisions, it has become legally accepted that the prohibitions of gambling in general also apply to online gambling.
That means that there are no privately-operated Israeli online casinos or sportsbooks. However, some Israelis do take the risk and play at international operators which are based overseas. Many legit gambling sites won't accept Israeli players, but there will always be some which will. The Israeli Supreme Court has declared that harsher penalties must be introduced for international operators which target Israeli citizens. Therefore, it is unlikely that large brands and well-known operators will offer services to Israeli gamblers anytime soon.
Which Authority Grants Israeli Gambling Licences?
That responsibility lies with the Minister of Finance. However, there isn't much to do since both the legal Israeli lottery and the legal sports betting operate under monopolies. Private operators are not welcome to apply for gambling licenses or permits in Israel. There is no indication that this will change anytime soon.
Gambling Definitions Under Israeli Law
As we stated above, the Israeli gambling laws are highly developed and leave no room for loopholes. The definitions of gambling are clear and leave no room for ambiguity. They are as follows:
Prohibited Games – These are games where a person can win money, value, or benefit. The results of the game should depend more on chance than skill or ability.
Lottery – Any arrangement by which it is possible to win money, value, or benefit by the drawing of lots of other items.
Betting – Any arrangement by which it is possible to win money, value or benefit by guessing something.
In chapter 12 of the Penal Law, specific prohibited games are named. These include:
Roulette
Slot Machines
Bingo
Other Casino Games
Sports Betting
Betting
Lotteries
As is clear, all forms of gambling are covered by this law. Other than the state-sanctioned operations, all other forms of gambling are illegal in Israel. Despite the Supreme Court of Israel declaring that poker is not a game of chance, it is a legal grey area, and other legal decisions have defined it as a prohibited game.
Israel and Binary Options
Israelis can engage in financial trading and some types of financial gambling. The Tel Aviv District court ruled that binary options do not fit the definition of a prohibited game. However, in a somewhat contradictory statement, the Israeli Securities Authority declined to license binary options under Israeli Securities Law because of its "gambling-like nature."
Further Questions About Gambling in Israel
Q. What's the punishment for gambling in Israel?
If you break the law, for example by playing at an overseas gambling site, you can face one year in prison and a fine of up to ILS 29,200.
Q. Are there any casinos in Tel Aviv or Jerusalem?
No, there are no legal casinos in either of these cities or anywhere else in Israel for that matter.
Q. Can I gamble with friends in Israel?
Yes. The law makes allowances for fun games between friends. As long as it does not exceed the "scope of amusement or entertainment" and is held privately, it should be fine.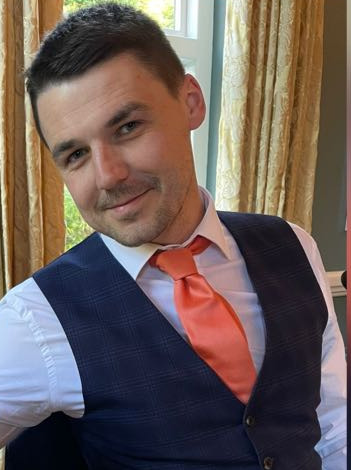 Greg has been an avid gambler for over 15 years. He loves slot machines and betting on football. He's been writing on the subject for close to a decade now and knows everything there is to know about video slots, jackpots, and slot sites in general! He has been writing for GamblersPro.com for over five years now.