Video roulette machines can be found at every top casino across the world. They provide an alternative to playing table roulette with a real dealer, and many players prefer the solo aspect of the game.
We'll look at how to play video roulette, some strategies for winning more often, and the pros and cons of video roulette as compared to table roulette.
How to Play Video Roulette
Video roulette works the same way that table roulette does, but there are a couple of key differences.
You'll place your bets on a digital roulette table. There's no physical table. A terminal or machine will show you a digital roulette table on a screen. You'll tap the squares which represent the bets you want to make.
Some casinos do have a mechanical roulette wheel in the middle of the machines. The ball is dispensed, and the wheel spins automatically. These games are commonly found when you play in Vegas. Others make use of a digital roulette wheel on the screen. This is a lot like playing real money roulette
When the bet is settled, your balance will be updated on the screen. Eventually, when you quit the game, you'll be paid either in chips or with a ticket which you can redeem for cash.
The important thing to remember is that the rules of roulette are the same whether you play with on a roulette machine or with a live dealer. The only thing which changes is how you place the bets. In the case of video roulette, a machine will take the place of the roulette table and the dealer.
How to Win at Video Roulette
There are plenty of video roulette strategies designed to help you win more often. You can find in-depth explanations of these below.
The Martingale Roulette System – To win with this system, you need to double down on all losing even money bets like red or black. For example, you could bet $1 on black, and if you lose, the next bet would be $2. If you lose again, the next bet would be $4, and so on. Eventually, you'll win back what you lost plus your original bet. Just be sure to look out for the betting limits which each machine has. It's better to use the Martingale strategy on a high stakes video roulette machine.
The Reverse Martingale System – This strategy enables you to win video roulette by taking advantage of lucky streaks. The idea to do the opposite of what you do during the Martingale System. You need to double up after a win. Usually, you're advised to stop after three consecutive wins. One loss can take away all you have won plus the original bet.
The D'Alembert Strategy – This strategy is better suited to players who don't like the risk involved in the Martingale systems. It's baed on a theory put forward by the famous mathematician Jean le Rond d'Alembert. You increase your wager by one when you lose, and reduce it by one when you win. When you've had as many wins as you've had losses, it's time to walk away.
Which strategy is best? You can find out by reading our in-depth analysis of the most successful roulette strategies. We tried and tested them all and will tell you what works and what doesn't.
Video Roulette Tips
Here are some general tips for playing video roulette. Follow these, and you'll avoid the pitfalls many new players fall into.
When using a video roulette system, make sure you account for betting limits. Many players use the Martingale only to find that the maximum bet the video roulette machine will accept does not allow them to keep doubling up.
Understand the differences between European and American video roulette games. If you can find a machine which offers the European version, choose it. The odds are slightly better because there's only one zero pocket.
Manage your bankroll effectively. This is the best tip we can give you. Spread the risk, play conservatively when losing and take advantage of winning streaks when they come – just don't push your luck too far. Know when to walk away after a big win. You can't defeat the odds of video roulette in the long run.
Play free video roulette until you fully understand the rules, odds, and different bets you can make. So many players waste money by making foolish bets they don't understand and using ineffective video roulette systems. Don't be one of them – practice first.
Choose a video roulette casino which offers a no deposit bonus or deposit match. This will give you some extra credits to play with at no additional cost. This can allow you to experiment with different strategies and systems with house money.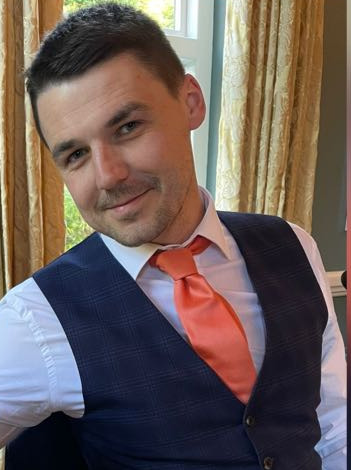 Greg has been an avid gambler for over 15 years. He loves slot machines and betting on football. He's been writing on the subject for close to a decade now and knows everything there is to know about video slots, jackpots, and slot sites in general! He has been writing for GamblersPro.com for over five years now.