We have another reader's question today. Danny in England wants to know, "is blackjack rigged?".
Here's the original email from Danny.
To whom it may concern,
My name is Danny, and I'm a beginner blackjack player. I've been playing for about four months at what I believe to be a trustworthy online casino, but overall I am down about 2%. I've wagered thousands of pounds at the casino. Sometimes I win a few hands, or I win overall that day, but eventually, I lose it all back and end up down a little bit of money.
Is online blackjack rigged? Is there any way to win this game against the casino? Am I being scammed? Please answer these questions in your reader's questions column when you have time.
Thanks,
Danny
Is Blackjack Rigged?
Here's the truth about blackjack. No matter which variant you choose to play, the odds of the game means the house has an advantage. That's true even at trustworthy online casinos. In blackjack, that advantage is very slight at around 1.5%. If you want to think of that in terms of money, it means the casino will make £1.50 on every £100 wagered.
The blackjack house edge depends on a few different things, including:
The number of decks used.
What blackjack strategy you implement.
The rules of the blackjack variant.
When you pick the right variant and play with a perfect blackjack strategy, you'll be able to get the house edge down to under 0.5%. That means that blackjack offers you the best shot of winning in the casino.
However, even with a house edge of 0.5%, the house still has an advantage. It may be a tiny one, but over hundreds of hands of 21, the casino is going to make money, and you are going to give it to them.
All casino games are designed this way. For example, keno has a house edge of between 15% and 40% depending on the game you play. Picking keno numbers is like playing the lottery – you have very little chance of winning big.
It's really important to study blackjack. If you play a variant like Spanish 21, which has all the 10 cards removed, you are at a serious disadvantage. Some of the gimmicky blackjack games like Quantum Blackjack by Playtech have an even bigger house edge because they have multipliers, and the house has to find a way to afford those. We advise you to stick with classic blackjack when possible.
Online Blackjack Is Rigged – But Not to Cheat You
This information should answer your question, Danny. It is proof that online blackjack is rigged, but not in the sense that the games are going to cheat you every time. You can win at blackjack, and lots of professional gamblers play it to make a living because of the low house edge.
However, you can't win blackjack in the end. The house always has that mathematical edge, and no matter what strategy you use, you're eventually going to lose 0.5% in the long grass.
If you're losing much more than what the house edge suggests, it's important to rule out the possibility that you're playing at a scam casino. Some signs of that include:
You never win at blackjack.
Games freeze or stall when you win.
The casino refuses to pay your winnings.
Also, remember that the concept of house edge is just a general guide and it does not mean that you will only lose £0.50 out of every £100 you bet. It's possible to lose your entire bankroll in one sitting. The house edge just means that the games are programmed to return a certain amount to players, but that doesn't mean the casino will return that money to you.
Conclusion
We hope this answers your question, Danny. You did mention the casino you're playing at in the original email, and we can tell you it is a safe and fair casino, so you're not being scammed.
Like all casino games, blackjack is designed to make the casino owner money. You're supposed to stop playing when you're winning, and if you don't follow that rule, expect to lose. Get in, use an effective blackjack strategy, get lucky, and get out.
You might also like: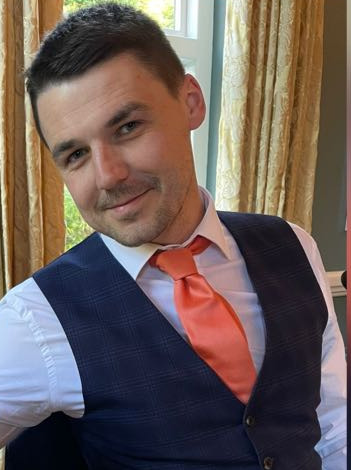 Greg has been an avid gambler for over 15 years. He loves slot machines and betting on football. He's been writing on the subject for close to a decade now and knows everything there is to know about video slots, jackpots, and slot sites in general! He has been writing for GamblersPro.com for over five years now.