We're going to teach you how to win at roulette. However, we know that every reader has a different level of understanding of roulette. You can skip to the sections you want to learn more about and skip over the parts you already know. Every section has been written so that you don't need to read the others to understand it. Ready to learn how to play roulette and win?
How to Win at Roulette
The roulette wheel  is a thing of beauty. Watching the red and black pockets spin is hypnotic, and sometimes it feels like time slows down as the roulette ball bounces on the wheel and into a pocket. When you win a roulette spin, the rush is unbelievable. Some players feel that winning roulette is better than sex!
However, there's no way to win roulette every time. If there was, do you think that casinos would offer the game or let you use a foolproof roulette strategy? Hardly!
While you can't win 100% of the time, there are ways and means to win roulette more often. Understanding the game in detail and how the various roulette strategies work is the first step. By the time you've finished reading this post, you'll have a complete understanding of how to win roulette consistently and avoid costly mistakes.
Can Roulette Be Beaten?
In the short-term, yes, but not in the long-term. It's possible to get lucky and go on a big winning streak. However, if you keep playing, it's a mathematical certainty that you will give it all back to the casino.
Why is this a mathematical certainty? Because of something called the house edge.
Roulette House Edge
The house edge is the casino's advantage. It is the percentage of games that the casino will win for sure. The roulette house edge depends on what roulette wheel you play on.
The American roulette house edge is 5.26%.
The European roulette house edge is 2.7%.
The casino has a bigger advantage in American roulette games because there are two green zero pockets on the standard American roulette wheel.
While the casino still has a mathematical advantage in European roulette, it's less of an advantage, and so you should always play European roulette. That's your first tip for winning roulette more often.
Roulette Strategy – We Put Them to the Test
Let us be clear about one thing; roulette is a game of luck. There are lots of scam artists  selling roulette systems that they promise will win every time. We promise they won't. All they will do is lighten your pocket and leave you feeling ripped off.
However, there are plenty of popular roulette strategies. We put some of them to the test. We've provided roulette strategy reviews complete with video testing. Check this post out if you want to learn more.
Roulette Tips & Tricks
If you want to know how to win money on roulette, these tips will help you. We don't promise that you'll win – that's up to chance – but you can improve your odds by implementing these roulette tips.
1. Always Play European Roulette
We have explained why above. The house advantage is smaller. You can never get the upper hand in roulette, but you can reduce the advantage the casino has by avoiding American roulette games.
2. Try French Roulette
This is a European roulette variant that has special rules. These rules work to your advantage, so it's worth playing French roulette.
First is the La Partage rule. If you lose an even-money bet because the ball lands in zero, you get half your bet back.
Second is the En Prison rule. If you lose an even money bet because the ball lands in the zero pocket, your bet is held for a second-chance spin.
3. Be Careful of Progressive Roulette Systems
We're not going to say that progressive betting systems don't work, period. They can work, but only for a short time and with luck on your side.
The key to winning roulette with progressive betting systems is to cash out after a winning streak. If you keep pushing your luck, these systems start to work against you because you are taking large risks when you use them.
Be aware that the losses from progressive roulette betting systems can add up freakishly fast. Put a hard limit of what you're willing to lose when using these systems.
4. Understand Roulette Bets and Payouts
One of the most interesting aspects of roulette is that there are so many different bets you can make. All of these involve different levels of risk, have different odds of success, and pay different amounts.
Here's a quick primer on the most popular roulette bets. All of the odds and payouts listed below are based on European roulette.
Even Money Bets – If you bet on red or black, odds or evens, or high/low numbers, you can win even money (1:1). You have a 48.6% chance of winning these bets.
Dozen & Column Bets – You'll win 2:1 payouts if you make these bets successfully. Your chances of winning them are 32.4%.
Single Number Bets – While these bets only have a 2.7% chance of winning, they do pay handsomely when you win. You'll get 35:1 payouts on single number bets.
There are lots of other roulette bets. These are the most popular three, and if you're a roulette beginner, you should stick with them until you feel you have the hang of the game.
5. Take Risks With Roulette Bonuses
Every roulette bonus boosts your bankroll, and therefore the number of spins you can make. Every spin is another chance to win.
However, every bonus comes with wagering requirements. You can't just take a roulette bonus and withdraw it. For example, if you get a £100 roulette bonus with 20x wagering requirements, you'll have to make at least £2,000 of wagers before you can withdraw the bonus and your winnings.
This is the right situation to try your luck with some of the riskier roulette betting systems like the Martingale system. There's no guarantee of success, but your balance can grow quickly if you hit a winning streak when using these systems. This could help you wager the bonus and keep what you win.
However, you'll want to read the terms and conditions of every roulette deposit bonus you receive. Game weighting terms will probably apply, and roulette bets might only count 10% or less.
Using bonuses to your advantage is one of the best ways to win big in roulette.
How to Win at Online Roulette – Summary
If you use the roulette strategies, tips, and tricks you have learned on this page, you'll probably do better than most players. We're sorry that we can't tell you how to win in roulette every time you play, but we'd rather not lie to you. No such strategy or system exists.
Whether you are playing roulette in Vegas or at an online casino, good luck and don't take it too seriously. Casino games are supposed to be fun.
Related content you might like: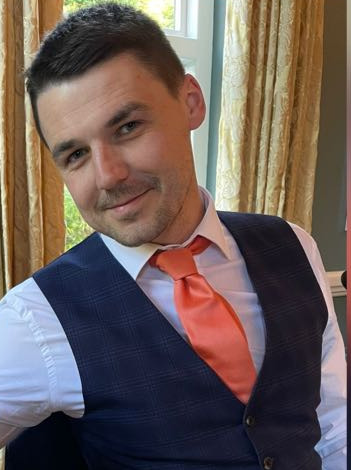 Greg has been an avid gambler for over 15 years. He loves slot machines and betting on football. He's been writing on the subject for close to a decade now and knows everything there is to know about video slots, jackpots, and slot sites in general! He has been writing for GamblersPro.com for over five years now.