Today we have another reader request. Danny from Boston wants to know, "are slot machines rigged?" This is a question we have heard many times from our readers, so we thought it was time to answer it.
Here's Danny's email to us.
Hi guys,
I'm Danny from Boston, and I'm a huge fan of online slot machines. Sometimes I play in real casinos and slots parlors, but for the most part, I play online.
Are slot machines rigged? I have won small amounts lots of times, but I never seem to win the jackpot. I've also noticed that after a big win, the machine sort of clams up and stops paying, just when players are likely to make larger bets because of the big win. Is this deliberate? Are video slots rigged to make us lose every time? Any knowledge you can drop on this subject is appreciated.
Regards,
Danny
Are Online Slots Rigged?
There are two possible answers to this question.
1) Yes, because you're playing at a dishonest casino.
2) No, but the house always has an advantage anyway.
There are dishonest slot sites out there. They run rigged games that you can never win because they are programmed to defeat you. All you can do to avoid these is do your research and stop playing at a casino if you suspect the slots are rigged.
However, the majority of slot machines are not rigged. How do we know? Because lots of players have won jackpots when playing them, and because many of them are independently verified as fair by game testing organizations like eCOGRA.
However, even when you're playing certified fair slot machines, you are at a disadvantage. That's one of the slot machine secrets the casinos don't want you to know, but we'll explain more about how that is so.
How Slot Machines Are Rigged
Every single slot machine on the face of the planet gives the casino or machine owner a mathematical advantage. This is called the house edge. It is the reason why so many people want to own and run slot machines, and it's the reason that casino owners tend to be filthy rich. Most casinos make the majority of their profits on slot machines.
How do you figure out what this house edge is? You find out the RTP of the slot. RTP means Return To Player, and it's usually a percentage. You can find it in the slot machine's paytable. It's always better to play high RTP slots.
For example, Starburst slot has an RTP of 96.09%. That means the house edge is 3.91%. For every £100 which punters gamble on this slot machine, the house will profit £3.91. That doesn't mean that it's a steady £3.91 profit out of every £100. Someone could win the jackpot and temporarily upset the balance, but over time, the house will make a 3.91% return. When you consider how many millions are bet on slots every day, that's a huge amount of money.
In this sense, slot machines are rigged against you. But that doesn't mean you can't win at slots. It's definitely possible, and there are plenty of examples of huge jackpot winners to back that up.
Conclusion
Are casino slots rigged? In one way, they are. However, if you play at safe online casinos, you will still have a chance to win big. The house will always make money, but that doesn't mean that individual players don't get lucky. That's what playing slots is all about. We know it's unlikely, but you just never know! Why not grab one of our casino bonus codes for some free spins or deposit bonuses to get you started?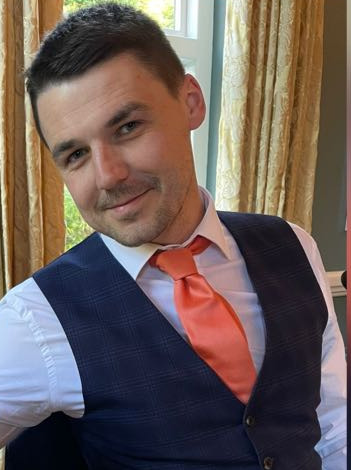 Greg has been an avid gambler for over 15 years. He loves slot machines and betting on football. He's been writing on the subject for close to a decade now and knows everything there is to know about video slots, jackpots, and slot sites in general! He has been writing for GamblersPro.com for over five years now.