Are you ready to learn how to win at bingo? We have written this bingo guide to be suitable for beginners and intermediate players. You can read it through or skip forward to the section that interests you most.
Each section contains bingo tips and game information to help you win bingo more often and avoid the amateur mistakes that new players tend to make.
How to Win at Bingo – Five Trips and Tricks
Anyone who has played bingo before will tell you that there's no feeling quite like yelling out "BINGO!" before other players. It's an adrenaline rush, and the money you win just intensifies the feeling. While bingo used to be played in local bingo halls and on holiday resorts, these days online bingo is played by millions of people every single day.
Why is bingo so popular? It's possible to win big prizes for a relatively small risk.
If only there was a secret strategy that could teach us how to win bingo every time, right? We're going to be honest with you; no such strategy exists. However, there are some tips and tricks that can help you win bingo more consistently. Those are what we're going to share with you today.
1. Choose the Best Bingo Game
There are a few different bingo variants that most players are familiar with. Mostly, these are different because of the number of bingo balls and the winning patterns you can make. The most common bingo games are:
30-Ball Bingo
75-Ball Bingo
80-Ball Bingo
90-Ball Bingo
The game you're most used to will depend on where you are from. US bingo players will probably be most familiar with 75-ball games.
You need to be familiar with the different winning patterns and game rules for the exact game you pick before you play for real money.
You should also explore the alternative bingo variants, some of which have extra payouts and rules.
Progressive bingo has a progressive jackpot.
Speed bingo games last for around 30 seconds.
Some bingo games offer multipliers for matching the first or last ball.
There are new bingo games coming online every day. You can even play live dealer bingo on some sites. Make sure you research the different games and pick the one that offers you the maximum payouts but that don't cost a fortune to play. Logically, if one game offers a 5x multiplier and another does not, and they both cost the same to play, why wouldn't you play the one with the multiplier?
Learning Moment: What is a bingo progressive jackpot? This is a pooled jackpot which every bet contributes to. It grows with every game that is played until someone wins it. Bingo progressive jackpots can be awarded randomly or for landing a certain combination of balls.
2. Avoid Peaks Hours on Bingo Sites
We're assuming you're planning to play online bingo. If so, you should strategically pick when to play.
Avoid peak hours such as weekday evenings and Friday and Saturday nights. Online bingo rooms tend to be packed during these times, and more players with more cards mean the chances of someone matching all the numbers before you increase.
Play during the day when you might only be one of a few players logged into the bingo website, or pick bingo sites based in locations in a different timezone.
If you can play during off-peak hours and a group of you and your friends can all play in the same game, your chances of winning increase by a lot.
That leads nicely into the next bingo trick we want to share with you.
3. Play In a Bingo Syndicate
There's no way to win bingo all the time, but if you could multiply yourself and all the different versions of you could play in the same game, you'd certainly improve your chances, right?
Sadly, or perhaps thankfully, we can't clone ourselves (yet). However, we can play online bingo in groups. If you can convince a few friends or family members to play with you on the agreement that you'll split the pot if you win, it's as good as having multiple versions of you in the game.
There's a reason that human beings live in tribes and societies. We survive and thrive in groups. With the extra bingo tickets you'll be able to afford as a team, you'll have many more chances of winning. This bingo strategy is especially effective when playing progressive jackpot games. The prizes in them can be huge.
4. Play in Low-Stakes Games First
This is a gambling tip that applies to every real-money game you play online. Do not risk your bankroll on high-stakes games until you are certain you know all of the rules and features of the game variant you're playing.
Remember how you used to drive when you first passed your test? You thought you knew it all, but you didn't. Looking back now, you probably wonder how anyone let you on the road back then! The same is true when learning casino games like bingo – there's always something you don't know, and you don't know that you don't know it until you find out the hard way.
That's why we recommend that you start playing bingo for smaller stakes. There are games that start from £0.10 per card or even less. These are called penny bingo, and while the cash prizes might be smaller, these games are a smart place to start.
There's another advantage to playing small-stakes bingo. You'll get more cards for your cash, and that means more opportunities to win. Take £10 and buy 100x £0.10 cards or take £10 and buy five £2 cards. It works out at the same cost, but in the second scenario, you'll have fewer cards to potentially win with.
As you become an expert, you can raise the stakes and start playing in high-stakes bingo games. Until then, minimize your risk.
5. Ignore Bingo Betting Systems
We can't tell you that there isn't a single bingo betting system that works, but we can tell you that we've tried all of the best-known ones, and they do nothing to improve your odds of winning bingo.
Players like to use all sorts of methods from picking hot and cold numbers to using bingo software to try to statistically predict what numbers will be picked next.
Let us give you some simple statistics. Every ball has an equal chance of being picked in each draw. If you're playing 75-ball bingo, that means that each ball has a 1 in 75 chance of being selected.
There's no harm in trying out different bingo systems. They won't hurt your chances of winning. Just don't expect them to do anything to improve your chances of winning a bingo jackpot, either. And never, ever pay for a bingo system. If someone is trying to sell you one, they're scamming you.
How to Win Bingo Online
You've learned some practical advice on how to win in bingo, but you've also learned that you can't beat it every time. The house always wins because it has a mathematical advantage, and if it didn't, there would probably be no bingo games online or anywhere else.
The best bingo tip we can give you is to enjoy yourself. Only bet what you can afford to lose, grab a welcome bonus, buy as many cards as you can with your bankroll, and hope you get lucky. That's all there is to it, folks!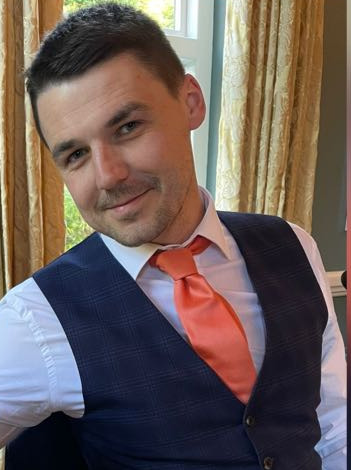 Greg has been an avid gambler for over 15 years. He loves slot machines and betting on football. He's been writing on the subject for close to a decade now and knows everything there is to know about video slots, jackpots, and slot sites in general! He has been writing for GamblersPro.com for over five years now.