Draw no bet betting is an interesting variant of the 1X2 (match result) market. As the name suggests, the bet is void if the match you bet on ends in a draw. This article explains the draw no bet meaning in detail. We look into the benefits of placing this wager, and explore some popular draw no bet strategies. Furthermore, we compare its value against the standard 1X2 wager, and look at other similar bets as well. 
Draw No Bet Meaning
Quite simply, draw no bet removes the 'draw' result for a three-way betting market. It's most-commonly associated with football betting, although certain sportsbooks offer this market for ice hockey games, and other sports where matches ending in a draw is a possible result.
There are three potential outcomes with this bet:
The team you backed wins. You get paid out accordingly (your stake x the price of your selection)
The match ends in a draw. Your stake is refunded in full. 
The team you backed loses. You lose your stake.
Draw No Bet Explained (with examples)
With the draw outcome being erased from this wager, the odds for DNB markets are lower than 1X2 odds. These are the odds for the 3-way match result market for Red Bull Salzburg vs Rapid Wien. (Austria Bundesliga)
And, here's the draw no bet market prices
Let's assume we want to bet £100 on: DNB – Rapid Wien (4.25)
Rapid win – £100 x 4.25 = £425 returns.
Draw – £100 stake returned.
Red Bull win – £100 lost.
You can check these odds by cancelling out the 'draw' bet from the 1X2 market. Here's how you can do that.
Stake is £100. Therefore, you must divide 100 by the odds on the draw. This equals 22.99.

Bet £22.99 on the draw at odds of 4.35. This returns £100, which is the same as a 'no bet'.
£100 – £22.99 = £77.01. Bet this amount on the Rapid Wien win market at odds of 5.25 = £404.30 returned if correct.
With the draw no bet explained, you can now see the value that it gives punters, which is why you should seriously consider this wager as an alternative if you have a penchant for 1X2 betting. With that said, you must still hand-pick the right matches for this market. For instance, if Liverpool are playing at home to Norwich City, there would be little, to no, value placing a DNB Liverpool win. 
Draw No Bet Strategy
Having established what does draw no bet mean, it's important to know the most effective use cases for choosing this market.
The first scenario is when backing an outsider. As shown in our example above, Red Bull Salzburg are strong favourites to bet Rapid Wien. Therefore, opting for a DNB with Rapid provides a layer of security. Of course, the odds are reduced, but the price is still attractive in our opinion.
Another reason for jumping on this wager is to protect your stake if you feel that the match outcome could well be a draw. With close to 25% of English Premier League matches between 2012 and 2017 ending in a draw; it makes this market all the more appealing.
A third draw no bet strategy is for live betting or a hot favourite that is losing. For instance, if at half-time Red Bull are trailing Rapid Wien 0 – 1, their draw no bet odds will be higher than the pre-match prices. This is a popular bet because the payouts are respectable if Red Bull turn things around, but you have the insurance of the draw as a backup.
Draw No Bet Accumulator
One way to improve your payouts is to build a draw no bet acca. Below is an example of a five-fold draw no bet accumulator. These are all low odds, but the acca still pays out 2.72. 
You're probably wondering what happens if one (or more) of the matches on the acca does end in a draw? In this case, the selection is simply removed from your bet slip and the total odds and payout are adjusted to reflect this. The bet is still active, and no stake is returned to the bettor at this point.
Alternative Markets
The closest alternative market is the Asian handicap, when you can bet the handicap as 0. This would return your stake if the match is a draw; thus, achieving the same objective. It's worth comparing the odds of these two markets. They will be virtually identical in most cases, but if you come across differences, then snap up the bet with the most value.
What Online Bookmakers Offer DNB?
The popularity of this betting market means that all online bookmakers will offer it. Many sites list this as one of the main markets as well, so you can find it available on hundreds of fixtures from football leagues the world over. 
Of course, not all bookies will offer identical prices. This is something to be aware of. It always pays to compare a few sites when preparing your bets to see where you can get the most value. Although the differences may only be a decimal point here and there, it all adds up. The golden rule is to never leave money on the table, so take the best prices and build up your bankroll.
Frequently Asked Questions
Having scoured the internet, and visited multiple football betting forums, a handful of common questions kept appearing. Therefore, we decided to answer them here for you.
What is draw no bet?
Draw no bet is a popular football betting market. In a nutshell, the 'draw' outcome is void, so bettors get their stake returned if the match ends up all square. However, you get a payout if your team wins.
DNB betting gives punters an extra layer of insurance compared with a regular 1×2 bet. However, the odds are adjusted accordingly, so you need to calculate which market has the most value in relation to the preceived risk.
Is the draw no bet market available on all football matches?
Not all, but most. However, it also depends on which online bookie you bet with. The larger brands tend to offer more markets and have greater depth in the lower leagues. If you only bet on elite football; i.e. English Premier League, La Liga, Serie A, Bundesliga, and so on, then this market will always be open to you.
Is it better to bet pre-match or in-play on the DNB market?
There are pros and cons to both, and it comes down to your personal choice and the amount of risk you want to take on. Our preference is betting in-play when a hot favourite is losing. The odds are more favourable this way, but the level of risk is greater.
How do you win a draw no bet wager?
The only way to win is bet is for the football team you chose to win. For instance, if Barcelona are playing Real Madrid, and you select 'Barcelona Draw-No-Bet'. Therefore, the only way the wager wins is if Barcelona are victorious. If the match is a draw – your stake is returned. If Real Madrid win, you lose.
Can you use cash out on the draw no bet market?
Most bookmakers allow for cash out on this market. However, it is a delicate cash out market. For example, if the team you backed are losing 2-0 at half-time, the cash out value will only be a fraction of your stake.
Furthermore, it's unlikely that while the match is a draw, the cash out option will be profitable. Our advice is to weigh-up the action, and the cash out amount before deciding. Don't be rash in your decision making.
What does draw no bet mean?
The draw no bet market is available on most football matches, as well as other sports where a draw is possible at the end of normal time. Effectively, the draw no bet component removes this potential outcome.
So if you bet on Man Utd (draw no bet) against Man City, you win the bet if United win, your stake is returned if the match is a draw (no bet), and you lose if City win.
Can I use a free bet on the draw no bet market?
It depends on the sportsbook. Some bookmakers don't allow customers to use free bets on the draw no bet market because of the possibility of a draw, which means the wager is void. However, other operators don't have any such restrictions.
What is tie no bet?
Tie no bet is identical to draw no bet. It is simply, in America, a draw is often referred to as a tie. Therefore, US-facing sportsbooks, like DraftKings, BetMGM, FanDuel, and BetRivers, may title this market as tie no bet.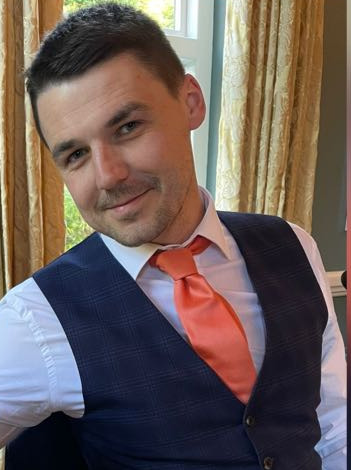 Greg has been an avid gambler for over 15 years. He loves slot machines and betting on football. He's been writing on the subject for close to a decade now and knows everything there is to know about video slots, jackpots, and slot sites in general! He has been writing for GamblersPro.com for over five years now.