Like all of the best bookmakers in Nigeria, there's a Bet9ja welcome offer available to all new customers. This article will tell you everything you need to know, including how to claim the offer, what the terms and conditions are, and most importantly, how can you extract a profit from it. So, if you're considering taking the Bet9ja welcome offer, this guide is for you.
Bet9ja Welcome Offer 2020: Get 100% matched up to N100,000
The current Bet9ja welcome offer is a first deposit bonus where new customers get 100% up to N100,000. The minimum qualifying deposit is N100, so even if you signed up and funded your account with that amount, you would still activate the bonus.
There are certain terms and conditions attached to this Bet9ja welcome bonus – we cover them further down the page.
Bet9ja Promo Code
You do not need a Bet9ja promo code to claim this bonus. Simply, use the link on this page to go to the official website where you can create an account. Alternatively, you can search Google and find the Bet9ja website that way. The bonus offer will be identical.
How to Claim the Bet9ja Welcome Offer
If this is your first experience of online sports betting, you may well be unfamiliar with the process of claiming the Bet9ja welcome offer and offer promotions on this website. Therefore, we've outlined the steps for you to take. Follow these and you'll be placing wagers on one of Nigeria's top betting sites in a matter of minutes.
Click the banner above, or this link "Go to www.bet9ja.com" for instant access to the website.
Hit the 'Register Now' button to create your account.
Go to the 'Deposits' page and choose your preferred online payment method.
Complete your deposit. Remember; the minimum is N100, and the maximum you can claim is N100,000.
Place bets up to the value of your deposit (minimum odds and restrictions apply – see terms).
Once these bets are settled, you will receive the Bet9ja welcome bonus.
Bonus Terms and Conditions
Essentially, the terms and conditions are the nuts and bolts of an offer. Let's find out what the deal is with this Bet9ja sports bonus.
New customers only. You can register online or in-person at one of Bet9ja's land-based betting shops.
The first deposit must be made using one of the online payment methods listed on Bet9ja's website.
After the deposit is credited to your account, you must bet the total amount (this does not have to be on one bet). The odds for these qualifying bets are 3.00 or greater – single bets or multiples only.
Once the qualifying bets are settled, you will receive the bonus funds.
The bonus funds must be wagered 10x, also at odds of 3.00. Example, you deposit N10,000 and get N10,000 in bonus funds, you must wager N100,000 before any remaining winnings can be withdrawn.
As part of the Bet9ja welcome offer, you are given 1 Bet9ja League Free Bet after making your first deposit.
Gamblers Pro Verdict of the Bet9ja Welcome Offer
We'll be honest, the minimum betting odds of 3.00 are rather steep. However, with multiple bets, it doesn't say anything in the terms and conditions that each selection needs to be 3.00. This is a big deal and we urge you to speak with Bet9ja's customer service to clarify this.
If you are able to place a 3-selection multiple, with each pick being 1.50 (1.50 x 1.50 x 1.50) that means the total odds are 3.375. This is better, in our opinion, than a single 3.00 selection. We would accept this offer under those terms, but if Bet9ja insists of every selection being 3.00, we cannot see much value. Check out our 2021 Bet9ja review for a comprehensive guide to betting here.
Other Bet9ja Promotions
With the Bet9ja sign up offer out of the way, you may wonder what other promotions are available on this betting site. Let's take a look through some of the most popular deals currently available.
170% Multiple Boost
Multiple boosts have become a popular promotion in recent years, and it's easy to see why. In a nutshell, they deliver more value to bettors – but only on their winning tickets. The Betj9a multiple boost springs into life when you place a minimum 5-selection (event) multiple bet.
If that wager wins, you get a 5% boost on your payout. For each additional selection, the boost is increased by 5%. Therefore, 6 selections is worth 10%, 7 selections get 15%, and so on up to 170% (38 selections). The only restriction is that the minimum odds for each selection must be 1.20 or greater.
Clearly, it's easy to be dazzled by the 170% boost, but hitting a 38-selection multiple will take some doing. Still, this offer is great for multiples with five to ten selections, and with some smart bets on your coupon, it's possible to increase your bankroll with free money. You can take a look at our EPL predictions page to find some tips for building your first multiple bet.
Super9ja
Everyone loves Super9ja. Not only can you win up to N10,000,000 each week, but it's also totally free to enter. It is a soccer prediction game in which participants must guess the correct score of the six pre-selected matches. There are consolation prizes for others ranked in the top 20, with the smallest payout (for 19th and 20th positions on the weekly leaderboard) being N500.
Titan Jackpots
Bet9ja Titan Jackpots are not available online – only in its land-based betting shops. A Titan Jackpot can be won by playing the virtual game – Bet9ja League. The prizes are awarded at random, so you simply play the game as you normally would and if you see the red Titan Jackpot symbol appear, you could win millions of Naira – instantly!
Bet9ja Rewards
The company promotes Bet9ja Rewards; however, it doesn't provide that much information for us to be able to effectively judge its real value. All that is mentioned is that players earn points and bonus cash rewards for betting real money on their products – both sports betting and casino.
Of course, promotions like these are always welcome because they don't cost the customer anything. It is something worth investigating further once you have joined Bet9ja.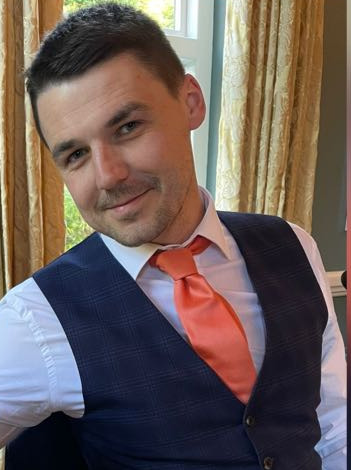 Greg has been an avid gambler for over 15 years. He loves slot machines and betting on football. He's been writing on the subject for close to a decade now and knows everything there is to know about video slots, jackpots, and slot sites in general! He has been writing for GamblersPro.com for over five years now.