One of the biggest problems players face when playing with a bonus is how to beat wagering requirements. Well, for starters, when playing at an online casino, the first thing you need to worry about is winning big. After that, beating the wagering requirements is fairly easy, even if the general consensus says otherwise. Beating bonuses isn't as hard as you think.
A Few Important Pointers for Bonus Promos
Choose a low wagering casino. All online casinos offer bonus promotions, but the bonus wagering requirements can vary from one casino to another. For example, at one casino, a £100 bonus can come with 40x times the bonus amount wagering requirement. This means you need to wager a total of £4,000 before you clear the wager. In another, the same £100 bonus can have 25x times the bonus amount as wagering requirements, meaning you need to wager only £2,500 in order to clear the wager.
So, to increase your chances of meeting the wager, always go for promos with the lowest wagering requirements possible.
Another thing to look out for is the maximum allowed bet per spin when playing with a bonus. If you make a large deposit and claim a generous bonus, there's no point in playing at a casino where the maximum allowed bet per spin is only £1. Always go for bonus promos with a higher maximum bet per spin limit, at least £4 or more.
Best Strategies to Beat Wagering Requirements
When you win big at an online casino while playing with an active bonus, the trick is to clear the wagering requirements while keeping most of your balance intact. This is a problem for many players who end up losing half of their winnings or even more while trying to clear the wager. In reality, this isn't very hard to do if you employ a few basic strategies to beat wagering requirements. Yes, there are strategies while playing the best slots for wagering, not just for table games.
There are a few solid strategies you can use.
One is playing low bets on slots, which gives you the best chance of clearing the wagering requirements. However, this takes a long time, and few players have the self-discipline to low roll after a big payout. So, one of the strategies is to go for low variance slots, which have a high RTP value. These games produce frequent small to medium payouts. If you make higher bets on low variance slots you can beat the wagering requirements in no time and still keep most of your balance.
The other way is just the opposite. Target high variance slots on medium bets. The trick here is to play a large number of spins, possibly 200-300 or more. This way, you have a good chance to hit a good bonus round and win back your lost balance or even more. After each big payout, move on to another game.
Why Most Players Fail to Beat Wagering Requirements
The absolute worst thing you can do after you hit a big payout at an online casino is to start playing massive bets and chase even a bigger payout.
Sooner or later, your luck will run out, and you will probably lose everything. Take our advice – once you win big at the casino, use one of the strategies to beat the wagering requirements, and then make a withdrawal.
After that, you can deposit at another casino and try to win again. Every experienced gambler will tell you that it's better to withdraw small but often, rather than chasing a massive payout.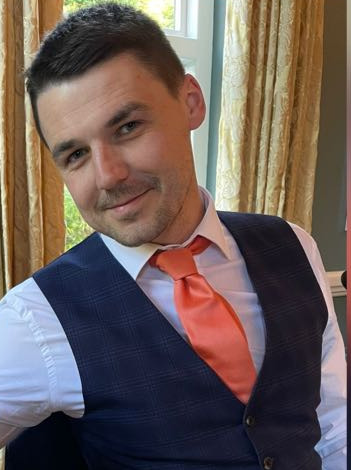 Greg has been an avid gambler for over 15 years. He loves slot machines and betting on football. He's been writing on the subject for close to a decade now and knows everything there is to know about video slots, jackpots, and slot sites in general! He has been writing for GamblersPro.com for over five years now.