Today we have another reader request from Paul in Oklahoma. He's looking for some simple gambling games he can play at home. We received this email from Paul.
Hey Gamblerspro.com crew!
I've been visiting the blog for a while now, and I'm particularly enjoying your EPL soccer predictions. I've made a good chunk of change on those tips recently, so thanks for that.
My request today isn't about soccer, though. I'm interested in learning about the simplest gambling games which I can play without thinking too much. I've always been a sports gambler, but I'm ready to dip my toes in some casino games.
I trust your advice, so I thought I'd make a request for a custom post on the subject. I look forward to hearing from you.
All the way from Oklahoma, USA.
Paul
It's a pleasure to answer our readers. Paul, this is for you.
Simple Gambling Games for Beginners
The truth is that most casino games are simple when you really understand them. Some of the look complicated, but that's just due to a lack of experience more than anything else.
However, some casino games are simpler than others. We made a quick list of all the casino games we could think of and gave them a score from one to five with one being the simplest of all.
All of the following are easy gambling games which you can learn in five minutes or less.
Red or Black
Some casinos offer red or black as a game in and of itself, but you'll also find it inside many slot machines as a "gamble" feature.
You'll see an overturned deck of cards on the table in front of you. They're all facing down, and your objective is to guess whether the next card turned over will be red or black.
That's it! If you win, you get paid out even money ($10 becomes $20 instantly). If you lose, you walk away with nothing.
Some red or black card games allow you to try to guess the suit of the card. Since there's a one in four chance of being correct, you'll usually be able to quadruple your bet for guessing correctly. This can be a great way to turn $10 into $40 in seconds if you're feeling lucky.
Roulette
If you take a look at the roulette wheel and table, you might think that this is a complicated game. Indeed, there are lots of different roulette bets which you can make, and it does take a while to master roulette.
We want you to forget about all of that and focus on one bet: red or black. As you'll notice when you study the roulette wheel, all of the numbers are associated with either red or black apart from the green zero pocket.
Your job is to bet on red or black. The dealer will spin the roulette wheel and drop the ball onto it. When it comes to rest in one of the pockets, you'll be paid even money if you guessed the colour correctly.
Remember, roulette isn't a 50/50 game. You have to consider the green zero pocket. Your odds of winning a red or black bet are 48.6% if you play European roulette. On American roulette wheels, the odds are 47.4% on account of the extra zero pocket.
Roulette is an incredibly simple gambling game. There are also some useful roulette strategies which you can use to increase your chances of winning in the short term. It's also one of the most fun gambling games in the casino.
Slot Machines
Casino games don't get any easier or simpler than slot machines. All you have to do is set your bet and hit the spin button. If you're a total newbie, you can learn how to play slots here.
You win slot machines by making combinations of symbols. All of the symbols have different values associated with them, so you can win higher or lower prizes. Symbols have to land on paylines (e.g. straight across the middle row) to count as combinations.
To understand the concept of higher and lower value symbols, here's an example. Let's pretend you are playing a simple slot machine with three symbols and one payline. In this example, the bell symbol pays x1,000 for five, the star symbols pays x500, and the cherry symbol pays x100.
If you land five bells symbols on the active payline, you win the jackpot. It's as simple as A-B-C. We suggest you play some free slot machines to get used to them before you bet for real money.
Some of the newer slot machines can be a bit more complex than this. They can have bonus rounds like free spins, bonus wheels, and jackpot games. However, they all come back to the same basic idea – you need to match symbols on the reels to make winning combinations and win cash prizes.
And remember, all you ever have to do as a player is tap the spin button. Any wins you make will be calculated automatically. Even if you're only gambling for fun with a few dollars here and there, some slot machines could pay you millions on a single spin. Check out some of our top-rated slot sites for some ideas on where to play.
Blackjack aka 21
Blackjack is a simple card game which is played against the dealer. There may be other players at the table, but you can ignore them if you want. All you need to focus on is the dealer because she is your opponent in blackjack.
The point of blackjack is to get a hand of cards which is 21 or as near to it as possible. You never want to exceed 21, because then you go bust and lose automatically. If neither you nor the dealer gets 21, whoever gets closest to it without going over it wins.
In blackjack, there are three different card values to remember:
If a card has a number on it, that's what it is worth. An eight is worth eight, and a three is worth three.
All face cards like kings, jacks, and queens are worth 10.
An ace can be worth 1 or 11 – whatever is to your advantage.
You'll get two cards to start the game. Let's say you get a jack and an eight. How much is your hand worth?
Did you guess 18? Awesome! That means you already understand the basics of blackjack.
Now, you can choose to do one of two things after you get your first cards. You can "hit" which is to request another card, or you can "stand" which means to play your cards as they are.
If you win, you get paid even money. However, if you get a "natural blackjack" meaning your first two cards total 21, some casinos will pay you 3:2 and declare you the automatic winner.
Blackjack is a tiny little bit more complicated than some of the other games on this list of simple casino games, but it's still pretty simple when you think about it. Give it a try, and you'll have it mastered in minutes.
Easy Dice Gambling Games
When we talk about simple dice gambling games, we do not mean casino craps. That's a little more complicated than most other games and takes a while to wrap your head around.
However, there is a much simpler dice game than craps. It's called Lightning Dice by Evolution Gaming.
This game is played with live dealers. Three dice are thrown into lightning towers and come out the bottom. Your job is to guess the combination of all three dice. You can bet on any of the 16 spots from 3 to 18.
Lightning dice payouts range from 5x to 150x. It depends on what bets you make. You could turn $1 into $150 instantly if you make the right bets on this simple dice game.
Simple Gambling Games – A Summary
Paul, thanks for writing to us. We hope that this has answered your question about simple gambling games. Truthfully, casino games are designed to be easy to learn. If they weren't, they wouldn't be entertaining.
However, there are degrees of simplicity, and these are most definitely the simplest gambling games on the planet. If we had to decide which is the simplest, it would probably be slot machines. You just can't get much simpler than tapping a button and either winning or losing. Whatever game you decide to play, good luck and we hope you bring down the house! Try your luck at one of our honest casino sites on this page.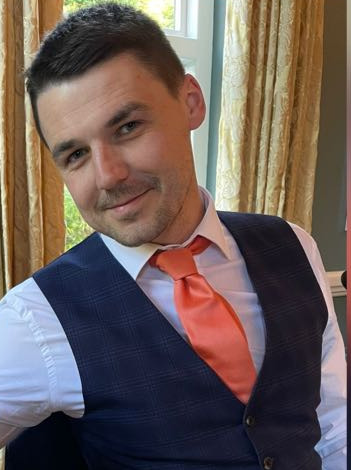 Greg has been an avid gambler for over 15 years. He loves slot machines and betting on football. He's been writing on the subject for close to a decade now and knows everything there is to know about video slots, jackpots, and slot sites in general! He has been writing for GamblersPro.com for over five years now.