Slot Machines with Bonus Games
The days of playing basic slot machines are gone. Nowadays, slot machines are more like video games with lots of exciting bonus games and features to make spinning the reels much more entertaining and fun.
You'll learn about the different slot machine bonus games here. We'll show you how they work, and we'll make a suggestion for a great game which has that feature. You can even play some of them for free here on Gamblerspro.com.
What Are Bonus Games?
Bonus games are features within slot machines. They are mini-games which you can enter by landing special combinations on the reels. These give you an extra chance to win real money, usually at no additional cost.
Here's a summary of some of the most common slot machine bonus games.
Free Spins
You'll find free spins bonus games in most modern video slots. Usually, these are triggered by landing three or more scatter symbols (a special symbol) in view. When you do, you'll get some free spins at no extra cost. Sometimes, free spins come with multipliers to boost payouts. Thunderstruck II slot has one of the best free spins features, period.
Pick & Win Games
Pick & win bonus games are a lot like digital scratch cards within a slot machine. You will enter a bonus round and will be presented with a number of items on the screen. You'll need to pick one or more of them to reveal cash payouts, free spins, and other prizes.
Wild Symbols
Standard wild symbols can replace other game symbols to help create wins. If you're just one symbol away from a win and a wild symbol lands on the same payline, this could help complete the win. In some slot games, wild symbols can expand to cover reels, can migrate around the reels, can stick in place, or can do a combination of these things.
Respins
Another popular slot bonus game, respins allow you to have a second chance at winning. For example, in some slots like The Big Lebowski, you'll get one free respin after each non-winning spin. Respins can also be awarded when special game symbols land, and for a number of other reasons.
Bonus Wheels
Bonus wheels are exactly what you think they are. You trigger them by landing special symbols, and then you spin the wheel to win prizes. You could win access to other bonus games, cash prizes, multipliers, and more. For a great example of a bonus wheel game, try Mega Fortune slot.
Pathway Games
Some modern slot machines are more like video games. Gamification is becoming a big part of the modern slot player's experience. In pathway games, you follow maps and trails, explore tombs, and follow paths to win prizes and payouts.
Cascading Reels
As far as slot bonus games go, few are as lucrative as cascading reels. When you win, the winning symbols will disappear, and new ones will take their place. This can happen many times in a row, leading to a series of lucrative wins for the cost of one initial spin. Cascading reels can also be called rolling reels or avalanche reels in some games. Gonzo's Quest slot has the best cascading reels feature.
Reel Features
In many online slots, the reels themselves can unleash mini bonus games. Reels can join together and spin in unison, can shift left and right, can expand, and symbols can split and clone themselves across the reels. For example, in Twin Spin slot, the reels stick together and spin as one.
Progressive Jackpots
Sometimes you win progressive jackpots by landing a five-symbol combination, but other times, you need to win them through bonus games. You could win them in a pick and win game, via bonus wheels, and in a number of other ways. Jackpot Giant is a fantastic progressive jackpot slot game.
Gamble Bonus Rounds
If you're playing slot machines, you're already a gambler, so this bonus game might appeal to you. When you win, you will have the chance to double up or more. Each slot has a different way of offering this, but a common bonus game is to play red or black with a deck of cards. Guess the colour of the down-facing card correctly, and double your win. Guess incorrectly, and you lose.
Why Play Slots With Bonus Games?
You don't necessarily have to! There are plenty of great classic slots, but some players find them a little bit tedious compared to slot with bonus features.
If you've been playing since before online slots existed, maybe you'd prefer to just spin the reels and win. If so, games like Jackpot 6000 are ideal.
However, there are advantages to playing slot with bonus games. You'll be more entertained, and you'll score free chances to win from free spins etc.
Slots Bonus Games – Frequently Asked Questions
Q. Is there any real advantage to slots with bonus games?
Yes, absolutely. Just triggering a free spins bonus round could give you dozens of free chances to win. Once you trigger these, you don't pay to play until the free spins run out. Likewise, multipliers, bonus wheels, and pick & win games can give you extra chances to win at no extra cost.
Q. Which slots have the best bonus games?
We've linked to some of the best slots with bonus games above. We strongly recommend checking out Gonzo's Quest, Mega Fortune, and Jackpot Giant for example of slots with the best bonus features.
Q. How are slots bonus games activated?
In all sorts of different ways. Commonly, you access slots bonus games by landing special symbols on the reels. However, they can also be triggered randomly, and you can sometimes access them from within other bonus rounds or by completing certain tasks such as filling up a bonus meter.
Q. Can I really win slots bonus games?
Yes, lots of players have won huge progressive jackpots and other payouts from within slots bonus games. A quick Google search will show you that you can indeed win, but that doesn't necessarily mean that you will.
Q. Which bonus game is the best from those listed above?
We'd have to say that's a tough call. Free spins, bonus wheels, and cascading reels are probably the top three. Then again, winning a progressive jackpot is always nice, so those bonus games are worth playing as well. Grab one at one of the best slot sites listed here.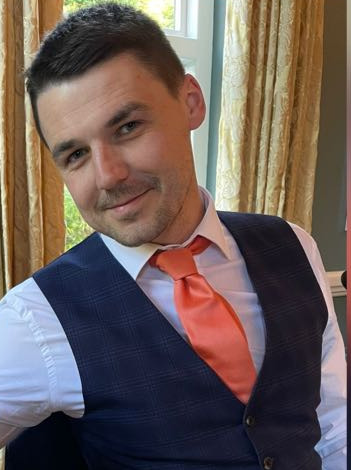 Greg has been an avid gambler for over 15 years. He loves slot machines and betting on football. He's been writing on the subject for close to a decade now and knows everything there is to know about video slots, jackpots, and slot sites in general! He has been writing for GamblersPro.com for over five years now.