BC.Game – Best Casino that Accepts Players in Indonesia
Today, we're going to answer a question from Scott in Sydney. He's going to Bali for a holiday, and he wants to know about Bali casinos.
This is Scott's original email.
Hey guys,
I'm headed to Bali for a whole month of sun and surfing at the end of March. I can't wait as I've been working for a year now without a break.
I'm aware that Indonesia is a Muslim country, but that Bali is Hindu. What's the situation with casinos in Bali? I love to play poker and blackjack, but I can't find any accurate information on Bali gambling laws. Is gambling legal in Bali or is it prohibited nationwide?
Any clarity you could provide would be awesome.
Cheers,
Scott
Casinos in Bali
G'day Scott.
Truthfully, your email could not have come at a better time. One of the Gamblerspro crew just came back from Bali, so we're in a perfect position to answer your question. She stayed in Kuta and travelled all over, and she didn't find a single legal gambling establishment.
Scott, there are no casinos in Bali. While you're right that it's a Hindu island and is very different from the rest of Indonesia, it's still conservative, and gambling is illegal in Indonesia nationwide.
There are many bars, clubs, and international hotels in Bali, but not a single one of them offers legal gambling. If anyone tries to tell you otherwise, be careful. Like many tourist hotspots, there are plenty of scammers in Bali. You wouldn't be the first foreigner to be set up for some good old-fashioned extortion, so don't go to any casinos in Bali even if someone tells you they exist.
One thing you might find is underground poker games between foreigners. Bali has a huge expat community, and from time to time, poker tournaments are advertised on expat and tourist forums. However, these are still illegal, and you would be taking a risk by playing in them.
There are no two ways to slice this, Scott – gambling is illegal in Bali. It's never wise to break the law in any country you are visiting.
Why would you risk getting banged up in Indonesia or paying a heavy fine when there are so many honest online casinos to choose from? Betting in Bali just isn't worth the risk.
It's much safer to play blackjack and poker online from your laptop or phone. You can even do so with a cold one while watching the sun go down from a beachside bar or restaurant.
Enjoy Bali, Scott. It really is unbelievably beautiful. This may be an ideal time to take a one-month gambling break. But if you feel the irresistible urge, you should play at an online casino instead.
Online Casinos for Players in Bali, Indonesia
The Indonesian Government blocks access to most online casinos (and sportsbooks); however, there are a couple of ways around this. The first is to use a VPN, which makes it appear as though you are in another country. The issue with this method is that most casinos don't like players using VPNs, and if you need to verify your mobile number, you'll run into problems.
The best option is to use a mirror site. This is a replica of the online casino's main website but with a different URL. For example, BC.Game is blocked in Indonesia, so players use its official mirror BC.Casino.
Bali Casinos – Frequently Asked Questions
For more information and clarity on casinos in Bali, Indonesia, check out our FAQs below.
Are there any casinos in Bali?
The short and honest answer is, no, there are not any casinos in Bali, Indonesia. This isn't to say that there aren't a few illegal gambling dens dotted around the island, but we strongly advise caution if you go down that path.
Is poker legal in Bali?
Much like Bali casinos, you aren't going to find any legal poker games in Bali. If you're itching for a game of Texas Hold'em or Omaha, the best (and safest) option is to play online. The legality of this activity is still in question, but there are poker sites that accept players from Bali, Indonesia.
What is the best casino in Bali?
Although many people enquire about the best casinos in Bali, as we've highlighted, there aren't any legitimate venues on the island, which makes this a mute question, unfortunately.
Are online casinos legal in Bali?
Gambling throughout Indonesia is illegal, but online is a grey area. Certainly, there are no Indonesian-licensed online casinos, and the Government tries to actively block the websites of most online casinos. Based on this, it's fair to say that online casinos are illegal, even if it's not explicitly states as such.
That said, we know of several operators that accept players from Indonesia and they even offer local bank transfers through Mandiri, BCA, and BNI. While you are flirting the boundaries of what's legal, if you don't shout it from the rooftops, no one will even know.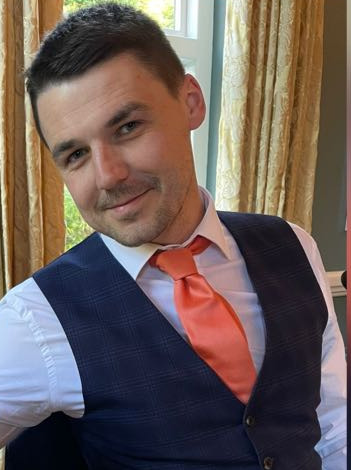 Greg has been an avid gambler for over 15 years. He loves slot machines and betting on football. He's been writing on the subject for close to a decade now and knows everything there is to know about video slots, jackpots, and slot sites in general! He has been writing for GamblersPro.com for over five years now.