Playing online keno is a lot of fun; you have more game variants than you do in most land casinos, the welcome bonuses are typically huge, and you can play from the comfort of home.
However, playing keno online also comes with risks, and you need to know how to mitigate them. In a world of malware, spyware, and hackers, these are some top tips for playing keno online safely.
Choose Your Keno Site Carefully
Choosing where to play real money keno online isn't easy. There are now thousands of sites to choose from, and they all have enticing welcome bonuses, no deposit free chips, and other offers to win you as a customer.
However, the GamblersPro.com crew has over 20 years of playing casino games online between us, and we can tell you that the majority of online casinos are to be avoided.
Most sites aren't outright ripoffs; only a relative handful are scam casinos. However, more than a few of them have nasty hidden clauses in their terms of use, run rigged games, or will refuse to pay you when you win. We don't want you anywhere near these rogue casinos.
We've already reviewed the keno sites we know are legit, and you can choose one or more of them without worrying about what's going to happen when you deposit. We invite you to read our full, in-depth reviews so you know what you're getting into.
Always take your time and choose online casinos carefully. There's no point in rushing and regretting it later. You absolutely need to get this right, so take five minutes to find honest online casinos before deciding.
What are some signs of honest keno sites? Trusted iGaming licenses, legit software companies, fair terms of use without predatory conditions, and fast, fee-free deposits and payouts. Look for those signs, and you're likely onto a winner.
Consider Using Bitcoin or Another Crypto
Wouldn't it be great if you could deposit cash at online casinos? One of the biggest fears players have is linking their credit or debit cards to the casino. What if a hacker breaks in and steals your card details? What if a rogue employee starts spending on your dime?
These things happen when you use cards, and that's why e-wallets like Neteller became so popular with online gamblers. However, these days, there's an even better solution; the world's first peer-to-peer electronic cash system – Bitcoin.
Satoshi Nakamoto released Bitcoin in 2009, and it has only grown in popularity since. While many use it to trade and try to make money on, its original purpose was as a cash system, and you can use it to make deposits and withdrawals at online keno sites today.
To play keno online with Bitcoin or one of the other cryptos, you just need to buy it on an exchange like Coinbase or Binance and send it to your casino wallet address. BTC takes about 15 minutes to arrive, but others like Litecoin and Dogecoin are much faster, typically arriving in seconds.
If you don't like the volatility of cryptocurrencies, consider using a stablecoin like Tether or USDC. They work the same as Bitcoin without all the ups and downs in price action since they're pegged to the US dollar.
Cryptos allow you to make cash deposits at online keno sites. You can only lose what you deposit, nobody can steal your card details, and you can enjoy fast, secure, permissionless deposits and payouts at casinos all over the world.
Cryptos are a great thing for player security, and we encourage you to use them if you're gambling online. Better yet, so do casino sites, and many of them offer extra bonuses and perks for crypto players. Check out the best Bitcoin casinos on this page.
Make a Test Deposit
If you've read our keno site reviews and have decided on one, you can still exercise another layer of security by making a test deposit. Some of them will give you no deposit free chips, but you won't find out what they do after you deposit until you do so yourself.
Experienced players often deposit $50 or $100 first to test the waters. Heck, you can even deposit $20 or even $10 at some casinos, depending on what the minimums are.
If the casino suddenly locks your account, asks you to send in a ream of documents to unlock it, and gives you the runaround, you know you're dealing with a rogue site. We test all of our casinos this way before we recommend them.
Note: a casino asking you to verify your player account is normal, and they have to do it to comply with antimony laundering laws. However, doing it right after you make a large deposit is a red flag.
You can be sure you're dealing with legit keno sites when you choose our trusted partners, but we understand you might want your own personal experience to back that up. That's why the test deposit is a concept. Don't be afraid to use it.
How to Play Keno Online Safely – Summary
Hopefully, this blog post has been educational and you now have a few extra ideas about how to find legit keno sites you can trust. When we started GamblersPro.com, we made it our mission to help players avoid ripoffs, and so we like to write this kind of content to help you avoid costly mistakes.
Before you play keno for real money, make sure you fully understand how to play and all the rules. Our guide on how to win keno will help you.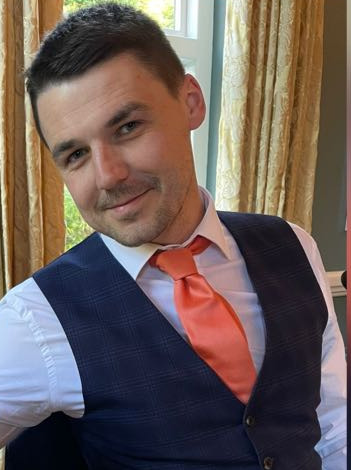 Greg has been an avid gambler for over 15 years. He loves slot machines and betting on football. He's been writing on the subject for close to a decade now and knows everything there is to know about video slots, jackpots, and slot sites in general! He has been writing for GamblersPro.com for over five years now.