So, you want to know how to play keno online or in a brick-and-mortar casino, and you don't know where to start? Don't worry; our handy keno guide will tell you everything you need to know about playing this fun numbers game for real money.
You'll be pleased to know that keno is an amazingly simple and easy game. You'll learn how to play it within a few minutes, and there are no complex rules to remember.
Literally, a good guide on how to play keno could say only this: make your picks and chill out while the draw happens. We're going to break it down and go into more detail than that, but that's the essence of the game. It works just like the lotto with a few subtle differences.
Here's a video of one of the Gamblerspro.com team playing keno at one of our recommended casinos. Watch it for a few minutes, and you'll get the hang of it in no time.
How to Play Keno – Classic Games Step by Step
There are a few different keno variants, but for the purposes of this guide, we're pretending it's a classic game with no extra power balls or anything else.
Here are the most important things to remember:
There are 80 numbers to pick from in classic keno games. 20 will be drawn.
You can pick between one and 15 numbers. How much you win depends on both how many numbers you pick and how many you match.
Anything you win will be paid out automatically, so don't worry too much about keeping track of everything. Think of keno like playing the lottery – just make your picks and watch the draw.
Now, with those three things in mind, here's how a game of keno will typically go.
First, you'll buy your keno cards and select between one and 15 numbers from the 80 available.
Next, a keno payout table will appear on the screen, letting you know how much you could win based on how many numbers you match.
After you've bought your cards, the draw will begin. Numbers are picked by a Random Number Generator and appear on the screen as they come out.
Usually, 20 balls will be drawn in total. The number of matches you make (catches) as compared to the number of picks you made will determine your payouts.
Payouts will be settled automatically, and a new game of keno will then begin. It really is that simple.
A Few Things to Remember About Playing Keno
No guide on how to play keno would be complete without a few tips from seasoned pros to make your life easier. Keep these things in mind when you play.
There are different keno variants. We have written this guide based on the classic variant found at most casinos. However, there are games like Power Keno that have bonus balls that pay large multipliers if you catch them. It's worth exploring these before you play for real money.
There's an optimal number of picks to make. Once you learn how keno works, the next question is how many picks you should make. Look at our detailed keno odds breakdown before deciding. Experienced players feel that the risk-reward ratio is just about right with between four and six picks.
You can play for multiple draws. You don't have to make new picks with every draw. You can adjust the game setting to play your picks for multiple draws. This is a sort of auto-play mode for keno. If you're the type to always play the same keno numbers and combos, consider exercising this option.
Keno bonuses are available. Almost every casino offers them. These free chips and deposit matches can boost your bankroll significantly and give you extra ammo to play with. You'll have to wager them before you can withdraw them, but one lucky win or two can make that possible.
Where to Play Keno Online
Now you understand how to play keno step by step. The next question is, where should you play it? We've listed some real money keno sites here with plenty of different variants and generous welcome bonuses to get you started.
All of these sites have been approved safe and fair by our review team. They all offer fast, secure payouts when you win and have bonuses you can use on keno. Good luck, and we hope you win big!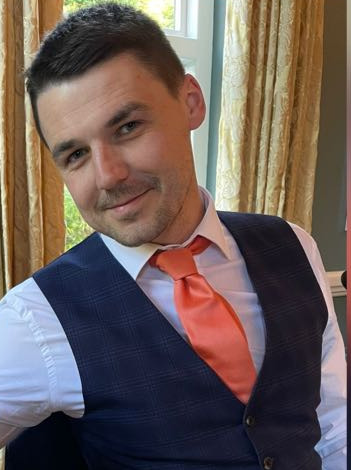 Greg has been an avid gambler for over 15 years. He loves slot machines and betting on football. He's been writing on the subject for close to a decade now and knows everything there is to know about video slots, jackpots, and slot sites in general! He has been writing for GamblersPro.com for over five years now.