Games of chance are those which don't involve any skill whatsoever. You step up to the table or machine, place a wager, and hope that lady luck shows up.
Since they don't involve strategy or skill, they can be a lot of fun. They're entertaining and are a great way to switch off and relax.
Games of chance can also offer some absolutely massive payouts. Unlike skill-based games such as poker and blackjack, which involve grinding out small wins, chance games can pay a fortune very suddenly. You're always one lucky spin, ticket, or try away from a large financial windfall.
We decided to create this games of chance list to explain what you can play, how to play each game, and what the winning potential is.
The Best Games of Chance Online
Keno
Keno is a simple numbers game that works a lot like the lottery. There are different variants of keno, but they all work in the same basic way. Your objective is to pick winning numbers from a pool of 80 possible numbers.
Most keno games will allow you to pick 10 or 20 numbers. You don't have to match every number to win a prize. Just like in most other lottery games, you can win prizes for matching just one or two numbers. However, the more numbers you match, the bigger your prize money will be.
If you're interested in trying this fun numbers game of chance, we've written a complete guide on how to play and win keno.
Slot Machines
You probably already know how slot machines work. They can be found at casinos all over the world, from Las Vegas to Melbourne, to Macau and beyond. Slots are the ultimate game of chance because one lucky spin could make you rich.
For those who don't know, the objective of slot machines is simple. You make a bet and win if a certain number of symbols line up on a payline. For example, if you match five high-value symbols in a straight line across the screen, you could win a payout of something like 5,000x. Every slot machine has a different jackpot, though. They range from a few hundred coins to millions.
Online video slots are much more fun than land-based machines. They often have bonus rounds like free spins, bonus wheels, win multipliers, and cascading reels. Here are some slots which we highly recommend.
Mega Moolah – This wildlife slot has one of the largest progressive jackpots online. It will pay a minimum of £1 million if you win it. The Mega Moolah jackpot can and often does grow into the tens of millions.
Starburst – This is a fun slot that's ideal for beginners. It has expanding symbols and pays out frequently. Lots of casinos offer free spins on Starburst.
Gonzo's Quest – This unique slot has big win multipliers and a free spins bonus round. It is the first slot to implement cascading reels. When you win, your winning symbols disappear, and new ones replace them. Because of this, you can win many times in a row from one spin on Gonzo's Quest slot.
Roulette
When it comes to simple games of chance, they don't get much easier than roulette. All you have to do is bet on a colour, a number, or a group of numbers, and then the dealer spins the wheel, and bets are settled within seconds.
Roulette is extremely exciting. It offers even money (1:1) payouts for betting on red/black, odds/evens, or high/low numbers. You have a 48.6% chance of doubling your money when you make these bets. You can also bet on individual numbers for 35:1 payouts, although your chance of winning these bets are just 2.7%.
Complete beginners don't need to know a single thing about this fun game of chance to play it. You'll be a roulette expert within 10 minutes at the roulette tables. Make sure you read our roulette strategy guide before you play.
Money Wheels
One of the ancient games of chance, money wheel games have been around for as long as anyone can remember. They were played in ancient Chinese dynasties, and you'll find them in casinos all over the world today. Popular game shows like Wheel of Fortune are based on money wheel games.
One popular money wheel game is Dream Catcher by Evolution Gaming. You bet on certain colours or numbers, and the host spins the wheel. If the pointer lands on the segment you've bet on, you'll win an instant cash payout.
There are lots of variations of money wheel games. Dream Catcher is just one of them. This is an extremely easy game of chance that involves very little thinking and which can pay large cash prizes.
Dice Games
It's not so common in Europe, but if you go into some neighbourhoods in almost any major city in America, you'll see people shooting dice on the streets. You can also play dice games like craps and sic bo for real money at online casinos.
Craps is a little complicated, so we recommend that you start with sic bo. In this fast-paced dice game, you wager on the total of a roll of three dice. You don't have to bet on the exact correct number. As the picture above shows, there are lots of different sic bo bets with different payouts depending on how likely they are to come good.
There are even live dealer dice games such as Super Sic Bo. In this game, you can win random 1,000x multipliers for supercharged wins. We highly recommend Super Sic Bo if you like the sound of dice games.
How to Win Games of Chance
Unlike games of skill, there's no point using complex strategies and systems when you play games of chance online. They're called chance games because you need luck to win them. Almost everything about these games is out of your control.
However, there are a few things you can do to improve your chances of taking home a cash prize. Please be aware that these are general tips, and they can't help you win real money games of chance every time. If they could, then the games wouldn't be based on chance, would they?
Control Your Bankroll – If you have £100 to play with, don't blow it all on one or two games. Split it into 100x £1 bets. The trick with games of chance is to win big on a lucky spin or ticket. Therefore, you want to buy as many spins or tickets as you can with your money. Follow the sensible rule of only risking 1% of your bankroll per bet.
Ignore Betting Systems – Every scammer in the world seems to be online trying to sell bulletproof gambling systems. None of them work. If they did, the authors would be using them to clean up instead of selling £3 ebooks online. Forget betting systems for games of chance. These are all about that one lucky bet that changes your financial destiny.
Take Advantage of Bonuses – Most top online casinos offer welcome bonuses, free spins, and loyalty points. You can use these to increase your number of chances to win. Bonuses always come with terms and conditions. However, you can beat wagering requirements and withdraw the bonuses with a little luck on your side.
You now know what the best online games of chance are, and you also know that it's pointless to waste time trying to cheat them, beat them with strategies, and manipulate them. Your best bet is to step up, have a go, and hope that the gods of the odds have your card marked. Good luck to you!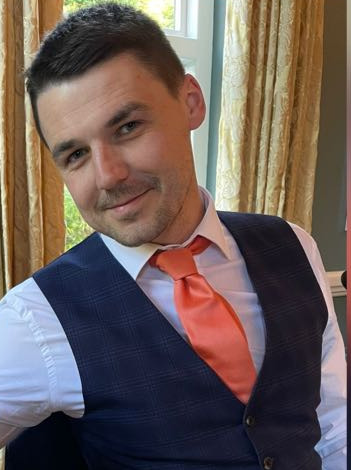 Greg has been an avid gambler for over 15 years. He loves slot machines and betting on football. He's been writing on the subject for close to a decade now and knows everything there is to know about video slots, jackpots, and slot sites in general! He has been writing for GamblersPro.com for over five years now.