We get a lot of reader questions, and today we're going to answer one from Greg in California. He's moving to Indonesia, and he wants to know what the gambling situation is there, especially in relation to Jakarta casinos.
Greg asked us the following:
Hey Gamblerspro crew,
I'm a long-time reader of yours, but I've never contacted you before. I thought I'd throw my hat in the ring to have a question answered.
My company recently offered me a chance to relocate to Indonesia and help us set up there. I jumped at the opportunity. I know next to nothing about it, but hey, you only live once, right?!
The thing is, I'm a big casino player. I bet at least a couple of grand a month in casinos, and it's a weekly pastime for me. I look forward to gambling every weekend.
What I would like to know is;
Are there any casinos in Jakarta?
Are there casinos in Indonesia at all?
Is gambling legal in Indonesia?
Can I bet on sports in Indonesia?
I'm not sure if you have answers to all of these questions, but if you could answer some of them, I'd much appreciate it.
Keep up the good work!
Greg
Casinos in Jakarta – Are They Legal?
Greg, we're going to be blunt with you here – there are no legal casinos in Jakarta. It so happens that one of our crew members lived there for a few years, and he assures us that gambling is not legal in Indonesia at all.
Indonesia is the world's most populous Muslim country. While it doesn't follow strict Sharia law, things have been moving in a more conservative direction for a while now. Gambling is illegal in Indonesia, and you won't find casinos anywhere, not even in tourist hotspots like Bali. Even the big international hotels such as the Hilton and Marriott don't have casinos in Jakarta, which they do have in many other cities around the world.
Likewise, you won't find any legal sports betting in Jakarta. There are sports bars, for sure, and plenty of them, but they don't accept real money wagers. There are no betting shops, either.
However, Indonesian law says absolutely nothing about online gambling. Even if it did, the authorities have other priorities, so it's safe enough to gamble online in Indonesia. You can safely play at the top casino sites, and you can also place real money sports bets and play in poker tournaments.
You just can't do it in any land establishment in Jakarta. We are aware that some underground casinos and betting exists, especially in areas where lots of Chinese Indonesians congregate, but it's not advisable for you to participate in these. You're asking for trouble, and you could easily be fined, jailed, or deported if you're caught.
Enjoy Jakarta, Greg, but forget about playing at casinos in Indonesia. Grab a good VPN and play online instead.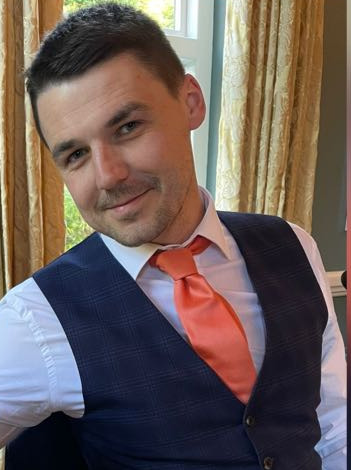 Greg has been an avid gambler for over 15 years. He loves slot machines and betting on football. He's been writing on the subject for close to a decade now and knows everything there is to know about video slots, jackpots, and slot sites in general! He has been writing for GamblersPro.com for over five years now.