The over/under total goals betting market is a regular favourite for thousands of punters. It offers something for everyone without having to pick a team to win. This makes it the perfect wager for neutrals who simply want to get in on the action of any match.
As you will see on this page, there are varying degrees of risk with O/U total goals betting. This allows bettors to try different approaches to this market, depending on the teams, line-ups and bookie's odds.
In addition to thoroughly explaining how this bet works, we'll also show you a simple method for researching your predictions; plus, you'll learn some common o/u total goals strategies other bettors use.
What is Over/Under Total Goals Betting?
This is a two-way betting market where you effectively place a 'Yes' or 'No' wager on the total number of goals being scored. The examples we will use are taken from football matches – hence using 'goals'; however, over/market betting is available for nearly all sports in various forms. For example:
Over/Under total goals

Football (soccer)
Ice hockey
Field hockey
Futsal

Over/Under total points

Rugby
Basketball
American football
Australian rules
Snooker (per frame)

Over/Under total runs
Over/Under total games
Total Goals Betting Explained
The example below was taken from the Tottenham Hotspur vs Manchester United (Premier League) match on 888sport.
If you bet over 0.5 goals. This wager wins if one or more goal is scored. It doesn't matter which team scores the goal. At odds of 1.04; if you placed a £10 bet, you would make £0.40 profit. (£10.40 returns)
If you bet under 0.5 goals. This wager wins if the match finishes with less than 0.5 goals, so it would need to be 0-0. At odds of 11.00; if you placed a £10 bet, you would make £100 profit. (£110.00 returns)
And, so on ..
Other Over/Under Total Goals Betting Markets
If you can't find value in the O/U market involving both teams, it's worth looking at the individual team markets. This is a good option if you fancy one team more than another. However, you need to weigh up the extra risk involved.
Another O/U goal betting option available on top-flight football is 'halves'.  Naturally, the prices are higher, but if you can line up accurate EPL predictions, then you could walk away with more cash. The fundamentals for each of these markets is the same, however. You are goal betting on the number being over or under the selection you choose.
Over 1.5 Goals Tips
There are many websites offering over 1.5 goals tips, but you don't need to rely on third-party sources. If you want accurate betting tips that you can trust, doing your own research is the best method without any question. So, how do you get started?
Most sportsbooks now offer pre-match stats. For this example, we are using 888sport, but the data comes from SportRadar. To access this, simply click the bar chart icon that in next to the match in the menu. There are hundreds of metrics available. These are the main ones of interest for over 1.5 goals and over 2.5 goals tips.
Form – last 6 matches
Other than the Champions League ties against Leipzig, Spurs have managed to score.
For Manchester United, the form guide is a little more promising. They have scored in each of their last six matches. You also want to consider goals conceded. If the defence is playing well, this could well limit the total number of goals.
If you continue to scroll down through the stats, you'll come across information dedicated to this market.
Over/Under
Let's start with over 1.5 goals. You can tinker with the setting here to find the best value betting market. Our image shows the total for both teams. From 29 Premier League games this season, both sides have been involved in 25 matches with over 1.5 goals (86%). Quickly grab the calculator:
If 86 games are over 1.5 goals, we can multiply the odds (first image)
Bet £1.00 x 1.26 = £1.26 return (£0.26 profit)
Therefore, using these odds as an average: 86 x £0.26 = £22.36 total profit from 86 games.
We must account for the 14 matches that were under 1.5 goals. So, 14 x £1.00 = £14.00 loss.
£22.36 – £14.00 = £8.36 profit based on 100 games (86% + 14%).
Please consider, this was only using a £1.00 (for simple illustration). Your profits would multiply with higher stakes.
For over 2.5 goals tips, you can do the exact same calculation as above. Change the drop-down menu (top right) from 1.5 to 2.5, and use the data provided. This whole process only takes a couple of minutes, and it with help to improve your betting bankroll over the course of a season.
Considerations to factor in
Football data is extremely useful, but it's not perfect. For instance, with the information provided above, Tottenham didn't have Kane or Son playing for some (or all) of those games. Therefore, check past line-ups and predicted line-ups as part of your research. This will help you fine-tune your predictions, and with that, you can bet on more specific markets with greater confidence.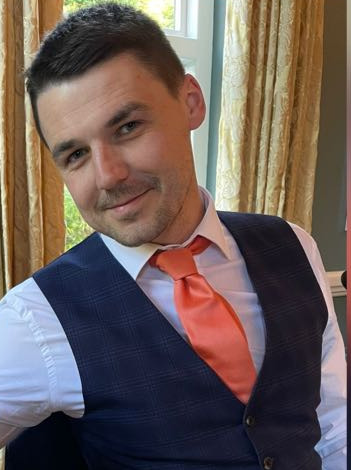 Greg has been an avid gambler for over 15 years. He loves slot machines and betting on football. He's been writing on the subject for close to a decade now and knows everything there is to know about video slots, jackpots, and slot sites in general! He has been writing for GamblersPro.com for over five years now.