Interested in playing in real money slot tournaments? You can play in them right now at the list of approved sites below. Win real cash and have fun spinning the reels. We have a list of casinos that run live tournaments for UK, European, American, and Australian players. Claim free spins when you sign up and play in freerolls tournaments for real money at the honest casinos below.
What Are Online Slot Tournaments?
If you've never played video slots before, you might want to read our detailed guide titled how to play slot machines for beginners. These tournaments give you an opportunity to compete with other players and spin to win cash prizes. Instead of just playing against the casino, you also play against other players who are spinning the reels to rack up wins and collect points.
Tournaments on the internet all work around one central idea: you spin, and each time you make a winning combo you earn points. The number of points you get within a timeframe will then determine your position on the leaderboard. The higher you finish on the leaderboard, the bigger the share of the prize pool you'll win.
Freeroll Slot Tournaments
There are slots tournaments free available online. These don't require you to make a deposit, but you can still win cash prizes. Sometimes, these are paid out as bonus funds, so you'll have to wager them before you can withdraw them. That's the deal with freeroll tournaments, and most ones you pay to play in you don't have to wager what you win.
We've reviewed several sites that offer free tournaments in which you can win cash. Sites like Uptown Aces and Miami Club offer you the chance to play them without depositing real money.
How to Play Slot Tournaments
Let's talk you through how to play in mobile casino slot tournaments. This is how it will typically go down step by step.
First, sign up at one of the slot websites that host the tournaments. Most of the casinos listed on the table above offer them.
Next, make a deposit if required. You won't always need to, but if you don't want to wager what you win it's a good idea to play for real money. This is the best way to keep what you win.
Wait for the tournaments to start. Casinos typically run them at set times and they go on for 30 minutes or more. They typically begin every 15 minutes or so, and most casinos also have a schedule you can check to see when the next one begins.
When the clock starts ticking, spin the reels as you would normally when playing slots. You'll win and lose as you normally would, but you'll also win points every time you create winning combos.
When the clock runs out, you'll finish in a certain position on the leaderboard if you win enough points. The higher you finish, the larger the share of the cash prize you'll win will be.
Remember that it doesn't matter how much you bet. You'll earn the same points for winning when you bet $1 per line as you would for betting $100 per line. These rules have been crafted to make sure high rollers can't bully their way to the top of the leaderboard.
Slot Machine Tournaments – Frequently Asked Questions
Are slot tournaments rigged?
There might be rigged tournaments at dishonest casinos. We won't recommend any of those sites on Gamblerspro.com. Stick with honest, fair sites, and you'll avoid the rigged tournaments. You can always tell if a tournament is rigged if your wins don't match up with the RTP of the games you are playing. Read our 'Are Slots Rigged?' article for more information on identifying rogue games.
Are there no deposit freeroll tournaments?
Yes, several of the sites we recommend offer them. They're typically ways for the casino to promote themselves and offer you a chance to try the tournaments. They hope you'll convert into a real money player eventually. You can win real cash, but you usually need to wager it in the no deposit tournaments.
How to win slot tournaments?
There's no way to win them every time. It depends on how many winning combos you get, and that's down to the Random Number Generator in the game. It's pure luck, and anyone who tells you otherwise if BSing you. For some common-sense tips, read how to win at slots more often.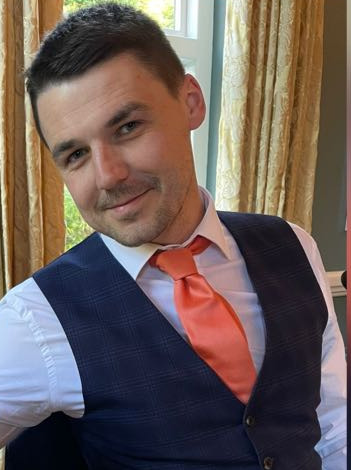 Greg has been an avid gambler for over 15 years. He loves slot machines and betting on football. He's been writing on the subject for close to a decade now and knows everything there is to know about video slots, jackpots, and slot sites in general! He has been writing for GamblersPro.com for over five years now.