When news broke over the weekend of Paul Pogba publicly saying "it could be a good time to have a new challenge somewhere else", the ears of several managers throughout Europe pricked up with interest.
Love him or hate him – and yes, he is one of those characters – Pogba is a special talent. His stats last year aren't too shabby either with 13 goals and 9 assists from 35 Premier League games. We must also factor in the season started with Jose Mourinho as the gaffer of Man United and he clearly wasn't getting the best out of Pogba – or the player wasn't trying. It depends on what view you take.
At only 26, barring injuries, Pogba probably still has his best years ahead of him. Ole Gunnar Solskjær knows his importance to the current United side, which if we are being truthful, is lacking in world-class talent; something that Paul Pogba certain is on his day. So, where do we go from here?
We have a player that has made his intentions clear. Let's be honest, you don't say what he said unless you've made up your mind about leaving. However, the manager is adamant; he is staying. Although, why he would want to keep a player whose heart isn't in it is beyond us. The fans, well we cannot speak for them all, but there appears to be a strong feeling of good riddance if the club can get shot of him.
Paul Pogba's next club. Possibly?
Regardless of his attitude problems, Pogba is still a player very much in demand. He earns around £300,000 a week, which despite being insane money to you and me, it's the going rate for a player of his stature in this day and age. As always when an A-List player is on the market (and sometimes when they aren't) Real Madrid are in the mix. This actually makes sense as we know that fellow countryman, Zinedine Zidane is a long-time admirer of his. Former club, Juventus have also been linked and they may have a first-refusal clause in the contract that we don't know about. A source which is rarely wrong is the bookmaker. These are the current odds at Betsafe:
Manchester United – 1.25
Real Madrid – 1.80
Juventus – 2.25
Barcelona – 20.00
PSG -21.00
Manchester City – 21.00
Bayern Munich – 51.00
AC Milan – 101.00
Clearly, the bookies still believe he will start next season in the red of Manchester United, which to be honest slightly surprises us. Pogba has set the cogs turning, in his mind, he has already gone. Gamblers Pro believe he will be sold, not to Manchester City, but to Real Madrid. Watch this space to see what happens, but in the meantime, you also can get your money down on the club you think it will be at Mr Green.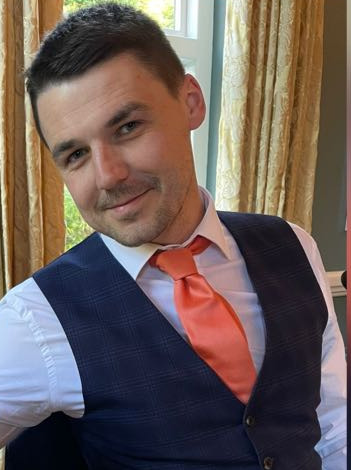 Greg has been an avid gambler for over 15 years. He loves slot machines and betting on football. He's been writing on the subject for close to a decade now and knows everything there is to know about video slots, jackpots, and slot sites in general! He has been writing for GamblersPro.com for over five years now.