There are lots of different types of slot machines. For newcomers, it can be confusing to understand the differences between them.
Online video slots can be as simple as 3-reel games with no features to as advanced as virtual reality slots with multiple bonus rounds.
If you're confused by the different types of slot machines, you're not alone. We're going to explain them here.
The Many Types of Slot Machines
3-Reel Slots
3-reel slot machines are the original type. When American inventor Charles Fey created the Liberty Bell, it was a 3-reel slot with only one row and playing cards as symbols. 3-reel slot games have evolved since then and there are players who prefer classic slots to the more advanced, modern games. However, many players feel that 3-reel slots are not as exciting as 5-reel games with lots of features. This comes down to personal choice.
3-reel slot machines tend to be simple and don't have lots of features. They're much like the fruit machines you still find in some bars and clubs. The objective is simple – spin the reels and create winning paylines. There are even a few 3-reel slots with progressive jackpots if you're after a substantial payout.
5-Reel Slots
5-reel slot machines are much more common on the internet. Most video slots fit into this category. They can have anything between 10 paylines and 243 ways to win, depending on the game. They also tend to have more complex, interesting features than 3-reel games, although not necessarily so.
5-reel video slots come in all types from straightforward games with 10 paylines and a free spins round to games with multiple bonus features, expanding symbols, and progressive jackpots. This is a broad category as most slot games online fit into it.
3D Slots
When online slot machines kicked off, it changed the world of slot machines forever. All kinds of new slot features appeared. As graphics advanced the slot themes and styles became more sophisticated. Eventually, 3D slot machines came along.
3D video slots have symbols which look like they are round, square, and have dimensions. It's a lot like comparing 3D movies to flatscreen movies, except you don't need the glasses. Betsoft became specialists in 3D slots and lead the market to this day.
3D slots come in many varieties, just like 5-reel slots, which many 3D slots are. They can be stunning looking games with disappointing features or they can have fantastic 3D graphics and loads of entertaining features. This is one of the most popular types of slots and for good reason.
Vegas Slots
Each slot machine has its own style. This type of slot machine aims to emulate the slots you would find in Vegas in an online form. In fact, some online casinos have a tab on their menu named 'Vegas'. You will normally find these slots there.
Vegas slots tend to be bright, flashy, make lots of noises, and have the classic symbols like bars, 7s, and fruit. They might also have Vegas-style neon and flashing signs above them. They come in all shapes and sizes, like the other slots you've read about here. The most infamous Vegas slot is Megabucks by IGT. Sadly it's not available online.
Branded Slots
As online slot machines became a worldwide craze, artists, celebrities, movie houses, and sports teams realized they could make some extra cash by licensing their brands out to slots software developers. Why not, right?
Branded slots tend to be bigger and better than others. Since slot software companies have spent lots of money obtaining a license to use the brand, they usually make an extra effort to produce a memorable game which players will want to talk about and play again and again. Great graphics, lots of features, and progressive jackpots are common characteristics of branded slot games.
One of the best branded video slots is Jimi Hendrix slot by NetEnt.
Progressive Slots
No matter what type of slot games you're playing, the aim of the game is to win a jackpot. Progressive jackpot slots offer the biggest payouts. Many players have become multi-millionaires because of progressive jackpot slot games.
This is a way of classifying slots by the size of their jackpot. Progressive jackpot slots can also be 3-reel, 5-reel, or 3D slots. Some of the best progressive slots are Mega Moolah, Mega Fortune, and Jackpot Giant.
Progressive jackpot slots are linked together in a network, hence the size of their jackpots. Any bet on any machine in the network contributes to the jackpot. As you can imagine, the jackpots build up quickly into the millions and tens of millions.
Mobile Slots
Most modern slots are mobile slots. These are slot games for mobile devices such as phones and tablets. If a game has been released in the last five years, you can be sure it's a mobile slot.
There are also specific mobile slots software companies such as Nektan. They design slots which are especially for players using phones and tablets. They play quickly and smoothly on all mobile devices. Otherwise, they're just the same as most video slots. Some are 3-reel, some are 5-reel, some have great features and large jackpots, and some are disappointing.
Mobile slot machines are everywhere online. No introduction to the different types of slot machines would be complete without mentioning them. You can play any of our free slot games on your iOS, Android, or other mobile devices. Some of them even have free spins bonus offers for real money.
Virtual Reality Slots
We're entering a new world and virtual reality is going to be part of it. It's just getting started, but virtual reality slot machines are already online. Some of them are basic, but with every new release, they get more advanced.
To play VR slots, you'll need a VR headset and membership of a virtual reality online casino. The experience focuses mostly on the casino instead of the slot game. You can walk around, interact with others, and see the different games as you would if walking the floors of a brick and mortar casino.
When you start playing the VR slot games you will see the reels spinning in your headset's field of vision. This is an immersive experience and intensifies the gaming experience. Some players love VR slots, whereas others try them once and never again.
So now you know about the different types of slot machines. Why not try them for yourself by playing some of our free slot games?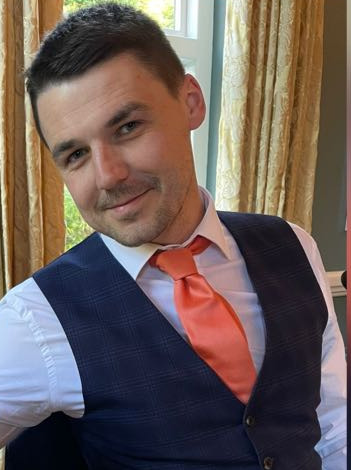 Greg has been an avid gambler for over 15 years. He loves slot machines and betting on football. He's been writing on the subject for close to a decade now and knows everything there is to know about video slots, jackpots, and slot sites in general! He has been writing for GamblersPro.com for over five years now.