Slots features are one of the coolest aspects of online video slots. We're going to show you what the best slots features are, how they work, and we'll even suggest some great video slots which have these features so you can check them out for real.
While the old fruit machines were no doubt a lot of fun, internet slots bonus features open up a whole world of possibilities which those early slot machine makers couldn't even have conceived of. Let's look at the best slot machine features now.
Rank
Casino
Rating
Sign-up Bonus
Key Features
Play Now
Online Slots Features
There are as many slots bonus rounds and features as there are types of slots machines. There are plenty of slots with random features, but these are the most common ones you will find time and time again.
Wild Symbols
Wild symbols are special symbols within slot games. They have the power to substitute for other symbols and help complete winning combinations. For example, if you had four of a symbol with two on reels one and two and the other two on reels four and five, the wild symbols could land on reel three and complete a five symbol combination.
Combinations featuring wild symbols often pay double or triple what normal combinations do. There are also interesting variations of wild symbols:
Expanding Wilds – These expand to cover multiple rows. They can sometimes cover the entire reel and create large wins.
Sticky Wilds – When sticky wilds land they stay in position for one or more spins. In free spins rounds, they usually stick in place for the duration.
Migrating Wilds – These wild symbols move around the reels. For example, they might move from one position to another on every spin after they land.
Stacked Wilds – These land and cover multiple row positions. they don't expand like the expanding wilds.
Free Spins Bonus Rounds
The majority of video slots online have free spins features. In fact, it's almost a necessity and the slots which don't have free spins almost always suck (with a few notable exceptions).
Usually, free spins bonus round starts when you land the combination of symbols required to unlock them. A common example would be three scatter symbols landing on the reels.
Free spins features don't need much explanation. The explanation is in the name, as a matter of fact. You'll get a set number of spins for free, and anything you win is yours to keep. Don't confuse these with free spins on slots given by casinos, which are slots bonuses and not slots bonus features.
Some free spins bonus rounds have multipliers which make the wins bigger. They can also have other features such as expanding wilds and extra-high-value symbols. We'll explain more about these below.
The best free spins bonus round is found in Thunderstruck II by Microgaming. This feature has multiple levels and far surpasses other free spins rounds.
Bonus Wheel Rounds
The bonus wheel has been a feature of human life for as long as anyone can remember. Lots of game shows such as the Wheel of Fortune have been built around it. It was probably inevitable that the bonus wheel would make its way into online slots.
Bonus wheels often offer free spins, cash payouts, extra spins, and jackpots. There are lots of slot games with bonus wheel features. The best is probably Mega Fortune since it offers three progressive jackpots and has multiple 'layers' or 'levels' to it.
Like free spins rounds, bonus wheels are usually triggered by landing special combinations of symbols on the reels. In some video slots, they can occur randomly.
Cascading Reels
These can sometimes be called 'Rolling' or 'Avalanche' reels. The central idea is that you make a winning combination and then those symbols vanish. New symbols replace them and it's possible to land several winning combinations consecutively.
Cascading reels can be as simple as that or they can weave other exciting features into them. For example, in Gonzo's Quest slot by NetEnt a multiplier increases for every consecutive win you make up to 5x.
Cascading reels are one of the most exciting slots features. They're the slots equivalent of going 'on a roll' when they occur.
Picking Rounds
Picking rounds are triggered by landing a specific combination of symbols on the reels or they can occur randomly. A new game screen will appear and the idea will be to click various theme-related objects to collect cash payouts and other prizes.
For example, Jackpot Giant slot by Playtech you click one of the five smouldering volcanoes on the screen. The giant then flips his coin into that volcano and you receive a multiplier of your original bet.
Some slots picking rounds are more complex than this. Some have symbols which can wipe out your wins, some have symbols which reveal new levels, and some have progressive jackpots. Each slot is unique.
Re-Spins
Re-Spins occur in-game, meaning they are not a bonus round separate from the base game. They can be triggered for any number of reasons such as a win, a losing spin, or a special symbols landing.
Some slots offer a single re-spin while some offer multiple re-spins. Often this depends on the outcome. For example, re-spins might keep occurring as long as you make new wins.
An example of a great slot with a re-spin feature is The Big Lebowski by Random Logic. You get a free re-spin after every spin which does not create a win. That's a LOT of free re-spins!
Synchronized Reels
This feature 'locks' two or more reels together. They won't necessarily be identical and they might have completely different symbols on them, but they might freeze while the other reels spin or might spin together while the other reels freeze.
An example of a game with synchronized reels is Twin Spin by NetEnt. You can play it for free by following the link.
Progressive Jackpots
As far as slots features go, this is the one every player gets excited about.
Progressive jackpots are pooled jackpots which offer astounding amounts of money. They are pooled between multiple machines. Every bet made on machines on that network adds to the progressive jackpot. Once someone wins it, the process starts over again.
Progressives are triggered in many ways. Sometimes you win them randomly, sometimes you win them in a bonus feature such as a bonus wheel, and sometimes they are won in picking rounds.
One of the biggest progressive jackpots can be won on Mega Moolah by Microgaming.
Some of the best slots for features are linked to above. Check them out for free by following the hyperlinks to the free games. Enjoy yourself!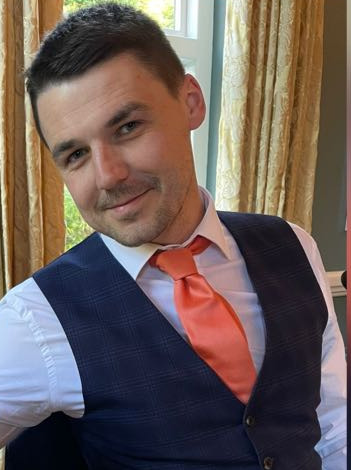 Greg has been an avid gambler for over 15 years. He loves slot machines and betting on football. He's been writing on the subject for close to a decade now and knows everything there is to know about video slots, jackpots, and slot sites in general! He has been writing for GamblersPro.com for over five years now.