Winning life-changing jackpots is the hope of every slot player. But how to win jackpots on slot machines isn't always clear.
In this article, we'll show you the ways to win jackpots on various types of slot machines, both online and in land-based casinos.
How to Win Jackpots on Slot Machines Online
As online gambling has exploded in popularity all over the world, video slot manufacturers have come up with various new and interesting jackpots. However, there are two main types, fixed and progressive jackpots, and how you win them can be very different. Let's look at each one in turn.
How to Win Fixed Jackpots
Most video slots have fixed jackpots. That means you'll win a fixed multiplier of your wager. For example, you might win 500x your bet on these slot machines.
In most cases, the key to winning these jackpots is to land five of the highest-value symbols on an active payline. If we imagine the bell is the highest-value symbol, we'll need to land five of them on a payline to win the jackpot.
There are also games with fixed jackpots you can win during bonus rounds. For example, you might enter a feature in which you pick from identical items on a screen. If you reveal three of the same multiplier, you win that jackpot.
Ultimately, how to win slot machines jackpots will depend on the specific game you're playing, but these are some common ways to do it.
How to Win Progressive Jackpots
Progressive jackpots are a different beast. These jackpots are connected via a network, and every wager on that slot in every casino on the web contributes to a collective pot.
Progressive jackpots are called such because they get progressively bigger with every wager that is made. Some of them, such as the Mega Moolah slot jackpot, are seeded at $1 million, meaning that's the minimum amount you can win, but they can also get much bigger than that.
There are various ways to win progressive jackpot slot machines. Sometimes, the pots are awarded randomly after any spin. Often, they're won in bonus rounds such as picking games or money wheels. Other times, you have to land five jackpot symbols on a payline. It depends on the given slot game.
Progressive jackpots range from a couple of thousands dollars to millions. Some of them, such as the WowPots jackpot network, can get up into the tens of millions.
Before you play any game, study how to hit the jackpots. You need to know before you start spinning. This information can usually be found in the paytable.
Is There a Strategy for Winning Jackpots on Slots?
At GamblersPro.com, we don't write anything that isn't verifiably true, and so our answers to these types of questions are often disappointing. Nonetheless, we stick to the truth, and we're telling you straight up there's no slot machine strategy that works. These are games of pure chance.
However, there are some general tips for playing jackpot slots that can put you at less of a disadvantage, even if they don't increase your advantage. Follow these to make your bankroll last longer and avoid common pitfalls.
Pick Games with the Biggest Jackpots
If all progressive jackpots are won randomly, doesn't it make sense to play for the maximum wins possible?
While in many players' minds, the thought of winning a bigger number like $20 million seems less probable than a smaller one like $2 million, the truth is, when it comes to jackpot slots, you have an equal chance of winning both.
Jackpot payouts are awarded randomly when a Random Number Generator spits out the right number. You have just as much chance of winning tens of millions as you do of winning $100k. You might as well play for the big bucks if the minimum required wagers are the same.
Use Casino Bankroll Management
When playing at the top slot sites, you can't control the outcome. However, you can control your own bankroll, and how you manage it can make a difference.
There isn't a one-size fits all approach to casino bankroll management for slots. Some players prefer to maximize their bankroll by playing for the minimum required wager to qualify for the jackpots, giving themselves as many spins as possible. Others prefer to up the ante after wins, taking greater risks with house money.
You'll have to decide for yourself what the best approach is. It comes down to your personality and appetite for risk. Whatever you do, make sure you understand if there's a certain bet size you have to make to qualify for the jackpot. For example, you have to bet at least £1 when playing Jackpot Giant to have a shot at the progressive.
Play Must Win Jackpot Slots
While progressive jackpots can roll on for months, getting bigger and bigger as they go, there are also must-win jackpots with a fixed deadline. These must be won daily, weekly, or monthly.
Some smart players look for jackpots that are near the deadline, knowing they have to drop soon. For example, if a jackpot has to be won by close of play on a Saturday, they start playing on Saturday evening, playing for minimum stakes to maximize their bankroll, staying in the game as long as possible.
Must Win jackpots are massively popular for a reason. The excitement of knowing the jackpot must be won at a specific time adds to the exhilaration of playing.
Play in Slot Tournaments
Slot tournaments have fixed prize money to be won and divided up equally between the players who finish in prime positions on the leaderboard. This isn't a jackpot in the true sense of the word, but it's similar in nature, so we wanted to include it here.
In slot tournaments, you accumulate points for every winning spin. Wager sizes don't matter, so high rollers can't bully smaller players. Your aim is to rack up as many winning combos as possible within a time window (e.g., 30 minutes), and hope you finish on the leaderboard for a share of the prize money.
Some of our recommended casinos even offer freeroll slot tournaments, so you can win without even making a real money wager. It's not uncommon to find slot tournaments with pots exceeding $10,000, so it's well worth checking out this option.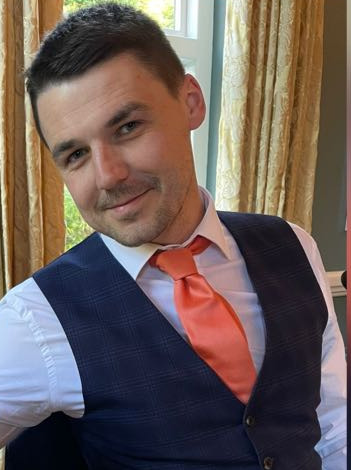 Greg has been an avid gambler for over 15 years. He loves slot machines and betting on football. He's been writing on the subject for close to a decade now and knows everything there is to know about video slots, jackpots, and slot sites in general! He has been writing for GamblersPro.com for over five years now.