So, you want to know how to win a million dollars, but you don't want to pay for some BS ebook, and you don't want to resort to crime to do so, right? Congratulations, you're a normal human, and you've found the right guide to winning your first million.
Before we show you what your options are, we'd like to make something abundantly clear. We can't show you how to win a million dollars guaranteed. Why not? Because you have to win it, and winning involves some luck. As all gamblers know, luck is something that's out of your control.
With a little luck on your side, these are five of the potential ways to win one million quickly.
Sharpen Your Poker Skills
If there's one game that puts your financial destiny in your own hands, it's poker. If you learn to play Texas hold'em like a pro, and you take advantage of all of the first-timers and newbies in online poker tournaments, you can quickly make a lot of money.
Every online poker tournament has a buy-in and a prize pot. You could buy an entry ticket for as little as $5, and the prize could be up to $50,000. You won't win every single tournament, of course, but if you win even one of them, you'll have enough money to buy entry tickets into thousands of games, and you should be able to win enough of those to be well on your way to winning a million bucks.
If you find you have a natural talent for poker, you could enter some high-stakes tournaments. Some of these poker games have prize pots in excess of $1 million. Ask a pro poker player how to win a million dollars, and they'll tell you; make it to a serious tournament like the WSOP and win.
If you don't believe in yourself enough to think that you can become as good as the world's best poker players, don't even try. But ask yourself why? Do you think those pro poker players have superpowers? Of course they don't! They're just regular people who practiced over the years and got good enough to win millions playing poker.
You can test and develop your skills with no risk by playing in freeroll poker tournaments. The answer to the question of how to win a million dollars begins with trying your luck.
Can you really make millions playing poker? Just ask these guys!
| Rank | Player | WSOP Bracelets | Net Worth |
| --- | --- | --- | --- |
| 1 | Phil Hellmuth | 15 | $20 million |
| 2 | Johnny Chan | 10 | $10 million |
| 3 | Doyle Brunson | 10 | $75 million |
| 4 | Phil Ivey | 10 | $100 million |
| 5 | Johnny Moss | 9 | $5 million |
| 6 | Erik Seidel | 8 | $35 million |
| 7 | Daniel Negreanu | 7 | $50 million |
| 8 | Stu Ungar | 5 | $1 million |
| 9 | Chris Ferguson | 5 | $25 million |
| 10 | T.J. Cloutier | 6 | $10 million |
Play Progressive Jackpot Slots
Unlike poker, slot machines are games of pure chance. There's virtually nothing you can do to improve your chances of winning other than using smart bankroll management techniques. However, even those don't always work, and you could easily win a million playing slots on your very first spin. Believe us, it has happened before, and it will happen again. Slots are one of the best ways to win money in Las Vegas.
Progressive jackpot slots are a different type of slot machine than your average Vegas slot machine. They have interconnected jackpots that every player contributes to on each spin, and the jackpots can grow into the millions rapidly.
Lots of players become multi-millionaires every single month by playing progressive jackpot slots. Of course, thousands of players also lose, but that's how slot machines work, and someone has to win the jackpots. There are even slot machines with daily and weekly jackpots worth tens of thousands. These have to drop before a certain date, and if you're playing them, you could win them even if you don't win the progressive prize.
There are several slot machines that have progressive jackpots seeded at one million. These jackpots can grow to tens of millions, but the minimum you will win is a cool mill.
Three of the best million dollar progressive slots are:
| Slot Name | Software Company | Biggest Jackpot Won |
| --- | --- | --- |
| Mega Moolah | Microgaming | $19.4 million |
| Jackpot Giant | Playtech | $12.3 million |
| Mega Fortune | NetEnt | $17.8 million |
| Arabian Nights | NetEnt | $8.6 million |
| Empire Fortune | Yggdrasil | $4.3 million |
| Major Millions | Microgaming | $2.8 million |
| Hall of Gods | NetEnt | $10.1 million |
Please note that this list is not exhaustive and there may be other online video slots with progressive jackpots seeded at a minimum of one million dollars.
Could you be the next player to spin for $0.50 and win $1,000,000? If you never try, you'll never know. The solution for how to win a million dollars could be a single lucky spin away,
Trade the Financial Markets
There's no answer to how to win a million dollars than to trade the financial markets. And no, you don't have to be a financial wizard to do so. Betting on the stock market is just like betting on roulette, and once you get the hang of it, you'll realize that it's actually simpler and safer than playing casino games.
When you trade financials, you'll bet on the price direction of a stock or a commodity like oil or gold. You can take long or short positions. When you bet long, you are guessing that the price will increase. When you bet short, you are betting that the price will drop.
What's crazy about betting on financials is that you can often borrow up to 1000x your deposit for the trade. It's not advisable to do so in most cases, but if you feel sure that a market is going to rise or fall, say because of some catastrophic news about a company, then borrowing to trade can be one way to win a million dollars fast.
Unlike casino games, some of which have dozens of potential outcomes, financials can only go up or down. It's a head or tails guess, and you can make a lot of money extremely quickly. Some of the things you can trade include:
Stocks and shares.
FX and currencies.
Precious metals.
Cryptocurrencies.
Government bonds
Before you even think about entering into this world, you need to study up and learn. This is not so much a game of chance as a game of timing and understanding what you are doing. Read our financial betting guide before you begin.
Here's a list of the biggest financial trading gains of all time. Note that these are single trades placed by pros, and you likely won't be able to make that much without some serious experience and capital. However, it does go to show the potential of financial trading.
| Trader | Amount Made | Year |
| --- | --- | --- |
| George Soros | $1 billion | 1992 |
| Andy Krieger | $300 million | 1987 |
| Paul Tudor Jones | $100 million | 1987 |
| John Paulson | $3.7 billion | 2007 |
| Jesse Livermore | $100 million | 1929 |
Place Accumulator Sports Bets – How to Win a Million Dollars on Sports
If you've seen Adam Sandler's Uncut Gems, you'll know how an accumulator bet works and how massively they can pay off when you get them right.
Accumulator bets involve selecting multiple outcomes on one bet slip. For example, you could pick a winner for every football game on a weekend or every fight at a UFC event.
Accumulator bets are all or nothing. You have to win every bet for them to pay. The more selections you make, the bigger you can win. We've read about lucky punters winning hundreds of thousands from a $5 ACCA bet.
Accumulator betting definitely involves luck, but if you're particularly knowledgeable about a certain sport, it will help a lot. You can still win them by pure chance (some people would argue that pure chance is all they are), but we've seen enough ACCA bet winners to believe that a solid understanding of the sport you're betting on certainly doesn't hurt.
How to win a million dollars quickly? Win a few hundred grand on a couple of accumulator bets, and you could build it up to a million quickly enough. Is it unlikely? Sure, but nobody said that winning a million dollars would be easy.
How big can ACCA bet wins be? Well, here's a brief list of some of the biggest of all time.
| Winner | Amount Won | Sport |
| --- | --- | --- |
| Anonymous Bettor | £1.45 million | Football (Soccer) |
| Mick Gibbs | £500,000 | Football (Soccer) |
| Steve Whiteley | £1.45 million | Horse Racing |
| Fred Craggs | £1 million | Horse Racing |
Win a Lottery Jackpot
Even people who don't consider themselves gamblers are asking how to win a million dollars, and for most of them, the answer is lotto tickets.
Did you know that you can now bet on lottery games from around the world? Online lottery sites offer the chance to participate in draws from other countries. This is something that was impossible just a few years ago.
Playing in these online lotteries opens up lots of new opportunities to win millions. For example, European players can bet on the US Powerball, and US players can bet on the Euromillions. As you probably know, some of the jackpots on these games can be worth tens or even hundreds of millions of dollars.
These lotto sites don't sell tickets to the draws directly. Instead, they allow you to pick your numbers and bet on the outcome. If you win, the lotto site will pay up. If you lose, the lotto site profits. Simple and smart, right?
Sometimes, because of the massive jackpots that you can win, the lotto sites reserve the right to pay you at a fixed sum per month. For example, you might get paid $50,000 a month until the jackpot balance is settled.
That's not the same as millions in your hands instantly, but it's the price you pay for having access to all of the different international lottery games. And anyway, who would really complain about getting a bank wire for tens of thousands every single month for years to come? This is how to win a million dollars slowly!
Before you start playing, read our guide on how to win the lottery first.
Lotteries are games of pure chance and your chances of winning jackpots are slim, but they can make you rich quickly. Here are the biggest lottery wins of all time.
| Winner | Amount Won | Year | Draw |
| --- | --- | --- | --- |
| Anonymous | $1.586 billion | 2016 | Powerball (USA) |
| Adrian and Gillian Bayford | £148 million | 2012 | EuroMillions (Europe) |
| Colin and Chris Weir | £161 million | 2011 | EuroMillions (Europe) |
| Anonymous | $1.537 billion | 2018 | Mega Millions (USA) |
| Anonymous | $768 million | 2019 | Powerball (USA) |
| Merle and Patricia Butler | $218.6 million | 2012 | Mega Millions (USA) |
| Anonymous | $758.7 million | 2017 | Powerball (USA) |
| Anonymous | $656 million | 2012 | Mega Millions (USA) |
| Anonymous | $687.8 million | 2018 | Powerball (USA) |
| Anonymous | $590.5 million | 2013 | Powerball (USA) |
How to Win a Million Dollars – Conclusion
There you have it, folks. Five potential answers for how to win a million dollars or more. You might have noticed that the bigger the prizes, the more risk and chance is involved, and that is by design. Grinding out a million dollars over a few years of playing poker is a lot different than winning the lottery or pocketing a progressive jackpot.
We suggest that you explore all of the different ways to win a million. Not every method will suit your personality, and you might find you have a knack or a gift for one type of thing such as poker or financial trading.
Now you have a few ideas for how to win a million dollars. Try them all in your quest to become a millionaire, and see what sticks. May the gods of the odds be with you! Make sure to pick one of our legit online casinos so you'll get paid if you do hit the jackpot.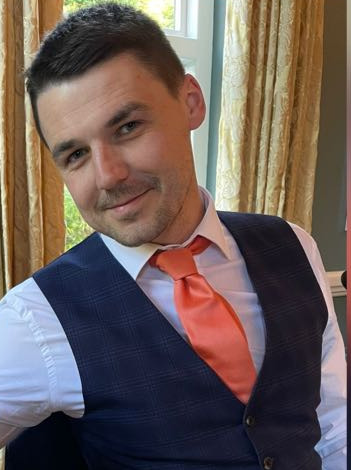 Greg has been an avid gambler for over 15 years. He loves slot machines and betting on football. He's been writing on the subject for close to a decade now and knows everything there is to know about video slots, jackpots, and slot sites in general! He has been writing for GamblersPro.com for over five years now.