If you're interested in online casino games, you've probably seen lots of offers for free welcome bonuses. These can be no deposits bonuses or free spins for new players.
While these offers look great, when you actually look at the small print, most of them are quite different than they appear.
You see, most online casino bonuses come with wagering requirements and conversion limits. These tricky terms ensure you stand next to no chance to winning or withdrawing anything! Let's look at what they mean.
Wagering Requirements are the number of times you have to bet a casino bonus before you can withdraw it. For example, if a £100 bonus has x40 wagering requirements, you'll have to bet a massive £4,000 before you can withdraw it. Fat chance of that!
Bonuses with Conversion Limits are even worse. These limits mean there's a cap on what you can withdraw. For example, if a bonus has a conversion limit of £500 and you win £50k, you'll only be able to withdraw up to £500. This happened to Scott from England, who explains his devastation:
I'm a fairly experienced casino player, so you can imagine how lucky I felt when I beat the wagering requirements on a £50 no deposit bonus. I decided that since luck was clearly on my side, I'd keep playing. Low and behold, I won a £10,000 jackpot about half an hour later. I was ecstatic! Yet, my elation soon turned to devastation when I went to make a withdrawal and £9,500 of my jackpot was voided. As there was a £500 conversion limit, I'd broken the terms of the bonus by trying to withdraw the lot. I did get my £500, but it didn't feel like much of a win, to be honest.
With tricks like this ruining the player experience, it's little wonder there is a wave of new online casinos offering free spins with no wagering requirements. With these bonuses, you can keep what's yours up to any amount. At Playojo, for example, you can 1 free spin with no wagering requirements for every £1 you deposit. That's a much fairer deal.
Some casinos go even further by refusing to pay jackpots and bets outright!
It's up to players to show the online casinos we won't support these underhanded tactics any longer. If players start playing at no wagering casinos en masse, the casinos will be forced to do away with wagering requirements and other dirty tricks.
We sympathize with Scott, and we want all players to benefit from genuine, fair bonuses. If you do play at online casinos, keep this warning in mind and make sure you always gamble responsibly! When you're ready to pick a site, choose only honest online casinos to make sure you get what's rightfully yours.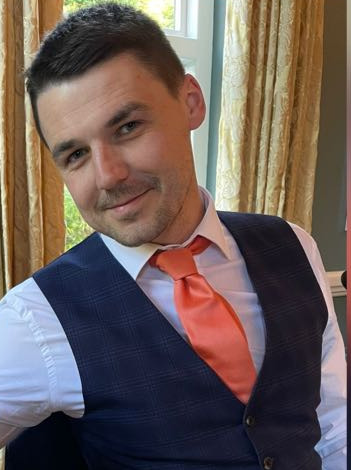 Greg has been an avid gambler for over 15 years. He loves slot machines and betting on football. He's been writing on the subject for close to a decade now and knows everything there is to know about video slots, jackpots, and slot sites in general! He has been writing for GamblersPro.com for over five years now.