We've curated this list of the best financial betting sites on the web. You can read our reviews before choosing one or can read below to find out what these financial betting sites have that others don't.
Why are These the Best Financial Betting Sites Online?
When selecting a financial betting site, there are some extremely important things to consider. Missing out on any one of these could lead to a disappointing experience. Worse, it could lead to getting scammed or ripped off.
When the GamblersPro.com team conducts a financial betting site review, we look at the following things:
Valid Licences and Registrations
We only recommend licenced financial betting sites. In the UK, they will have a license from the Financial Conduct Authority. In the USA, our recommended platforms will be registered with the SEC. From elsewhere, applicable licences will apply.
This is the most important part of any review. If a financial trading site isn't licensed, we don't even consider it. The license must also be from a trusted jurisdiction with strict rules to protect traders.
Once we're sure we can trust the financial betting site in question, we turn our attention to the next most important thing.
Fair, Transparent Fee Structures
Fees are a fact of life, and there's no way to avoid them. However, we search for financial betting sites with low fees and prioritize those over the more greedy sites.
There are two elements to fees which we find important – the size, and how easy they are to figure out (transparency).
We would rather pay a flat 2% than 1% + a bunch of other hidden fees. There's nothing worse than winning a financial bet and finding your cash eaten away by all sorts of fees hidden in the small print.
We look at fees such as:
Trading fees
Maintenance fees
Withdrawal fees
Management fees
Spreads (where applicable)
As we said, there's no way to escape financial trading fees entirely. We can find the financial betting sites with the lowest fees, though. You can find out about the exact fees a trading site charges in our reviews.
Access to Lots of Markets and Instruments
We've written in-depth pieces on the different ways to make financial bets throughout this site. These include:
Spread Betting
Options Trading
Trading Stocks
Futures Contracts
The point is, we either want the sites we recommend to be specialized, meaning they do one thing better than everyone else, or diverse, meaning they give you access to all of the different ways to place financial bets.
The specific pieces linked to above will explain more about the different ways to bet on financial markets. We also want to have access to lots of different markets, too.
Recommended sites should include opportunities to bet on:
Stock exchanges like the NYSE, DJIA, FTSE100, DAX, STOX600, S&P500, and more.
Currency pairs like the USD/GBP, EUR/USD, EUR/GBP, USD/CHF, and more.
Commodities like oil, natural gas, industrial metals, coffee, corn, precious metals like gold and silver, and more.
Cryptocurrencies like Bitcoin, Bitcoin Cash, Ethereum, Litecoin, Ripple, Tron, and others.
The best financial betting sites will offer access to all of these markets and will offer multiple ways to get in on the action. Again, all of our financial betting site reviews cover the exact markets you'll have access to if you use that site.
Fast Withdrawals With Low/Zero Fees
Top financial betting sites allow you to cash out instantly when you make money trading the markets. They don't give excuses, don't place withdrawal limits on transactions, and don't take excessive fees on the way out the door.
While we will recommend a financial betting site which has withdrawal fees if it has other features we think make up for it, we'll still make that clear in our reviews. You'll know precisely what you have to pay before you make a withdrawal if fees do apply.
We prefer sites with no withdrawal fees, though. You'll always find these ranked higher on our recommended sites than the ones which do take withdrawal fees.
Speedy transactions and no fees score maximum points from us. Anything less and the financial markets betting exchange will fall down our ranking system.
An Assortment of Helpful Extra Features
The extra features a betting site offers can really make a difference when it comes to things like forming your financial trading strategy.
We prefer sites which offer interactive charts, historical data and price records, expert commentary, financial news, trading tips, and even the ability to copy profitable traders.
These could be tools the site provides or it could simply be that the site allows the use of extra plugins which traders can choose. Either way, these financial betting tools make all the difference when it comes time to trade.
Other than features, we look at the little thing such as which currencies a site supports or allows transactions in. While the USD is the major one which all sites support, we prefer USD, GBP, EUR, AUD, CAD, CHF, NZD, JPY support.
We also give extra points if a financial betting site offers an app and/or is mobile-friendly. That's a must in today's trading environment.
Financial Betting Sites FAQs
Q. How can I find a safe financial betting site?
Start by reading our reviews and pay special attention to which licences a site has. If it's regulated by a major financial authority, that goes a long way towards establishing trust.
Q. Are there financial betting sites which accept US residents?
Sure there are. Unlike online casinos and other betting sites, US residents have access to all financial markets. We only recommend sites which accept bettors from the USA, UK, Europe, Australia, Canada, New Zealand, Japan, and beyond.
Q. Which site would you recommend for beginners?
eToro is one of the easiest sites to use for beginners. It offers the ability to watch, learn from, and even outright copy profitable traders. If you're a financial betting beginner, we recommend reading through this site and some of the educational pieces our team has put together.
Q. How do I manage risk when betting on financials?
The first and most important thing to do is understand and use stop losses. These minimize the damage when a trade goes the wrong way. Many sites offer guaranteed stop losses. If applicable, you also need to understand concepts like margin. The best way to manage risk is to only bet what you can afford to lose and only ever risk a percentage of your overall capital one any given trade.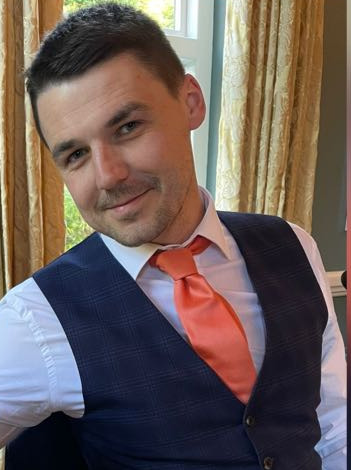 Greg has been an avid gambler for over 15 years. He loves slot machines and betting on football. He's been writing on the subject for close to a decade now and knows everything there is to know about video slots, jackpots, and slot sites in general! He has been writing for GamblersPro.com for over five years now.