Betting Bias is a free tips website which offers sports tips on football, horse racing, golf, rugby, tennis, and cricket. Much like our own weekly EPL betting tips, the aim of this site is to provide you with actionable insights and professional tips which you can use to make better betting decisions.
Betting Bias makes the bold claim that it has been "Beating the bookies since 2011." While we haven't crunched the data yet, you could verify it for yourself since Betting Bias provides a historical archive of its bets going all the way back to 2010. We will say that we spot-checked a few months, and Betting Bias is honest about its losses when they do occur. That's always a good sign!
Betting Bias Layout & Design
We visited the website on both desktop and mobile devices. It's has a simple, clean design with an easy-on-the-eye colour scheme. There are plenty of bookmaker offers along the sidebar when you visit on desktop, but the offers are laid out in a tasteful way. You won't be blinded by flashing banners and there are no annoying, intrusive popups on the site.
Navigating your way around the Betting Bias site is easy enough, too. You'll be able to click the sport which you're interested in, and after you've done so, you'll see a sub-menu with the different events and tournaments you can finds tips for. For example, if you click football, you'll see a sub-menu with World Cup, Premier League, Europa League, etc.
Other sections of the site include Today's Tips, Free Bets, Bookmakers, and the archive of historical bets.
We give Betting Bias top marks for its layout. It isn't the flashiest design we've ever seen, but we had a great user-experience and liked the minimalist feel of the site.
Betting Bias Tips
As we said previously, Betting Bias offers tips on most of the main sports which UK punters, at least, would be interested in.
We checked out the football section to see what sort of frequency the tips are updated with. There are several updated per week covering all of the important games. Each tip is presented with clever headline, the odds of the tip, a justification for the bet, and a nice betting offer which you can claim. Betting Bias links each tip to a betting offer – they tell you which offer they'll be claiming to place the bet. This is a nice touch as it promotes an offer in a natural, non-spammy way. Lots of betting tips sites could take a leaf out of Betting Bias' book. You'll also be told the date and time of the match so you don't accidentally miss it.
We also took a look at the Betting Bias horse racing tips. They follow basically the same format. There are several weekly updates and each bet is linked to an offer, too.
About Betting Bias
According to the "About Us" page, the site was started by Simon Miller. He has previously spent six years working at Oddschecker before he decided to go his own way and start the site. He's also a pro punter. Simon tells us that his passion is horse racing, but it's clear from the content of the site that other sports are covered just as regularly.
You can find out more about Betting Bias by visiting the website or following it on Twitter. There are already several thousand followers and the account is updated multiple times per week.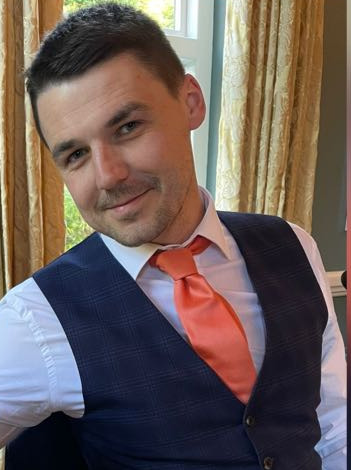 Greg has been an avid gambler for over 15 years. He loves slot machines and betting on football. He's been writing on the subject for close to a decade now and knows everything there is to know about video slots, jackpots, and slot sites in general! He has been writing for GamblersPro.com for over five years now.