Looking for a list of safe USA online casinos? We've got you covered. Pick a welcome bonus at any of the casinos below, and have fun playing your favorite games.
A Full List of USA Online Casinos
Rank
Casino
Rating
Sign-up Bonus
Key Features
Play Now
How to Find New Online USA Casinos You Can Trust
When you come across brand new online casinos for USA players, you'll probably be skeptical about whether or not you can trust them. That's only right. Sadly, there are too many rogue casinos out there that are only too happy to take your deposits and make it all but impossible for you to ever withdraw them. Our job is to help you avoid such sites and find trustworthy USA online casinos.
After years (and years) of experience, we've figured out what it takes to identify safe online casinos for USA players and avoid the ones that belong on our blacklist. Here's what we look for before placing any casino site on our approved list.
Gaming Licenses – There's no federal iGaming regulator in the United States. In 2006, Uncle Sam decided to ban online casino gaming rather than regulate it, so Americans who want to play online are forced to do so at offshore casinos. While there's no American gaming authority to govern online casinos, there are plenty of overseas ones. We look for licenses from regulators in places like Costa Rica, Panama, and Curacao. While these jurisdictions don't have the strongest laws in the world, a license from anywhere is better than a license from nowhere, and they have been known to kick out true rogues who scam players.
Casino Software – All of the games at USA online casinos are powered by third-party software firms. The casinos themselves don't run the games – they just run the money and make a percentage.  RealTime Gaming casinos usually accept Americans, so do casinos that offer games from Betsoft, Rival, Visionary iGaming, and a few others. We're happy enough when we see these names; they aren't cutting edge or anything, but we know we can trust them. Unless we see at least one of these reputable software companies on the game list, we probably won't recommend the casino unless there's something outstanding about it.
Banking Policies – Americans can make deposits at online casinos via a variety of payment methods outlined in a later section. For example, most offshore casino sites accept Visa, Mastercard, and Bitcoin. These are popular casino payment methods for Americans. When reviewing casinos, we like to look a lot deeper than just the payment methods available. We look at the banking policies. These are often hidden in the small print and legal jargon of the site. We want to see fast payout USA casinos that deliver your payouts within 48 hours maximum. We also look for sneaky clauses like the ability to suspend your account and keep your funds for arbitrary reasons. If we detect any of those, we send the site operator to our online casino blacklist. Fair, honest, and transparent banking policies are what we need to see before recommending a casino site.
Bonus Terms – Almost all USA casino sites offer welcome bonuses and a range of ongoing promos to both new and loyal players. These could be deposit matches, free chips, no deposit free spins, reloads, cashback, free bets, and other enticing offers. We always look past the headline offers and read the small print attached to the bonuses; you can learn a lot about how the casino will treat its players if you do that. We look for bonuses with low wagering requirements that allow you to keep what you win fair and square. We'll accept some game restrictions and win limits, but unless we think the bonus is a genuinely good deal for players, we won't trust that casino enough to recommend it.
Operator Reputation – Lots of new players aren't aware of this, but most American online casino operators own more than one site. Some of the top USA online casinos are controlled by the same people behind the scenes. On the other end of the spectrum, shady operators will close one brand once the word gets out that it's dishonest and will simply open another one right away. We're clued into who these people are, and we're well aware of their tricks. Over the years, we've made plenty of contacts in the industry, so we know when the rogues rebrand, and we'll help you avoid them. We only recommend casinos run by operators with a long track record of treating players fairly.
After subjecting casinos to these checks, we do a whole bunch of other tests, which you can read about in our honest online casino reviews. We only want to point you in the direction of the best USA online casinos. Second best won't do.
Making a Deposit at USA Casino Sites
If you're a new player, you may be wondering how to deposit at USA online casinos. We'll explain the process, but first, let's look at the various payment options you have as an American player.
Credit and Debit Cards
Almost all American casino sites accept Visa and Mastercard for both deposits and payouts. Having said that, we've noticed a fair few casinos that no longer process payouts via Mastercard, so that's something to be aware of.
Using cards has pros and cons; they're simple and easy, everyone knows how to use them, and deposits are instant. On the other hand, they tend to incur gambling fees (especially on overseas sites), and they can be up to 7% of the transaction at casinos like Bovada.lv. Likewise, payouts via Visa and Mastercard are notoriously slow; it can take 3-5 business days just to get your payout after the cashier clears it.
Bitcoin and Other Cryptocurrencies
Increasing numbers of American casino gamers are turning to Bitcoin, Litecoin and other cryptos. Online gambling was one of the first legit use cases for the world's first peer-to-peer electronic cash system, and Americans drove the trend because of the problems often encountered with banks and traditional payment processors when gambling online.
Cryptos also have their pros and cons. Most USA online casinos accept Bitcoin and several alts, so it's never a problem finding somewhere to play. They're also way faster than traditional payment methods, and the fees are lower. However, there's definitely a learning curve involved when you first start using them, and you'll have to pay fees at exchanges like Coinbase when you cash them out.
Western Union
Some players prefer to wire cash to casinos via Western Union and to receive their winnings this way. It's not a bad option if you're stuck for choice, but not that many casinos accept payment this way anymore. Still, there are some USA online casinos that accept Western Union.
What are the pros and cons of this payment method? Well, using cash is always handy, and the fees have dropped a lot as the competition heats up. The problems are that few casinos accept WU these days, and you'll have to go down there with your ID and whatnot to make deposits and payouts at your local Western Union PayPoint. This payment method is being squeezed to death by cryptos, but hey, if you like to use it, then it's still an option (for now).
Wire Transfers
There are still plenty of USA online casinos that accept wire transfers and generate payouts through them. Yes, the older generations are more likely to use them, but they're still widely accepted.
Wire transfers have several advantages; almost everyone has a bank account, and almost every casino will accept a wire transfer or send one. The downsides are that they incur heavy fees of $50 or so per transaction at most online casinos, and they also can take 10 business days to arrive. Some casinos do allow you one wire transfer per month for free, but the minimums are usually over $100 to compensate for the costs.
Are USA Online Casinos Legal?
This is a gray area question that doesn't have a simple answer, but we'll do our best to explain it to you. In 2006, the United States federal government passed the Unlawful Internet Gambling Enforcement Act, and brought a thriving industry to its knees overnight. Many believe that Vegas casinos used their influence to make it happen, but no matter if that's true or not, the UIGEA regulations became law, and online casino gaming in the USA died overnight.
However, because of the way the law is worded, it's not illegal for players to gamble online. It's only illegal for operators to offer Americans real money action, but most of the casinos in places like Panama have used the situation to their advantage. Since they're outside the jurisdiction of Uncle Samuel, they began offering online casino games for USA players and have been cashing in on them ever since.
There's been lots of talk of America properly regulating casino gaming online for years. However, nothing has ever come of it. The long and short of it is that, as things stand, it's not illegal for you to play casino games online in America. No, a S.W.A.T. team will not come through your roof for spinning the roulette wheel at an offshore online casino.
USA Casinos Online – Frequently Asked Questions
Q. What are the best legit USA online casinos?
We've listed them on our top-rated casinos table on this page. There are lots of legit casinos with generous welcome bonuses, no deposit bonuses, great games, and fast payouts. Remember, you don't have to pick just one of them. There's nothing to stop you taking all 50 bonuses.
Q. Are US friendly online casinos safe to use?
We wish we could say all of them are, but that would be a lie. We've hand-picked the best of the best and placed them on our approved casinos table. We don't recommend going out there alone and trying to find one without expert guidance. There are plenty of rogue operators waiting to part you from your hard-earned cash.
Q. Do USA online casinos pay real money?
Yes, if you play in real money mode, you'll have the chance to win jackpots and real payouts as you would in any other casino. There are social casinos that use tokens or credit instead of real money, but we don't review those sorts of sites on Gamblerspro.com, so we don't know much about them.
Q. Are there USA online casinos with no deposit bonuses?
Yes, almost all of them offer no deposit chips and free spins for new players. We have a full list of them here, including free chips worth up to $50 that you can use on slots, keno, and other real money games.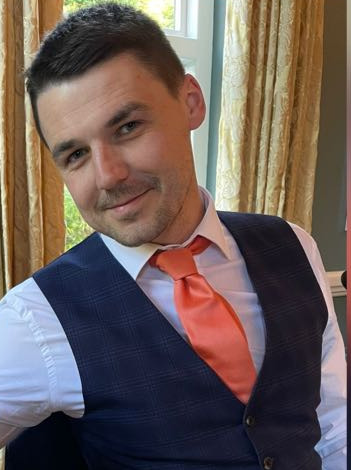 Greg has been an avid gambler for over 15 years. He loves slot machines and betting on football. He's been writing on the subject for close to a decade now and knows everything there is to know about video slots, jackpots, and slot sites in general! He has been writing for GamblersPro.com for over five years now.