Hey there, jackpot dreamers. Ever wondered how it would feel to be an instant millionaire? We're talking about life-changing, quit-your-day-job kind of money. It's happened to more than a few lucky players throughout history. Grab some popcorn, folks, because today we're diving into the unbelievable world of big slot wins. Brace yourselves, it's a wild ride!
A Complete History of Big Slot Wins – Talk About Lucky
But First, Are These Jackpot Wins Real?
Before we jump in, let's tackle the elephant in the room. Are these big slot wins even real? Yes, they are. We verified them all. Slots offer some of the biggest potential wins. Some people think slots are low-stakes, low-reward games compared to table games like blackjack or poker, but that's not true at all. Thanks to progressive jackpots like Megabucks, slots have made regular Joes into millionaires. Now, let's get into it.
The Magic of Megabucks: A Common Thread
Did you know that Megabucks slots have been responsible for some of the biggest slot machine wins of all time? This isn't just a game; it's a true millionaire-maker. Almost every winner we're about to discuss hit their fortune on this one machine.
The Double Dip: Elmer Sherwin's Amazing Feat
You're not going to believe this. A World War II veteran named Elmer Sherwin snagged not one, but two Megabucks jackpots. First, he won $4.6 million in 1989 at Mirage Casino. Then, 16 years later, he struck gold again with a staggering $21 million at the Cannery Casino. Talk about luck, huh?
A Birthday Gift: Johanna Heundl's $22.6 Million
Imagine celebrating your 74th birthday with $22.6 million. That's what happened to Johanna Heundl at Bally's Casino. She was about to have breakfast when she thought, "Why not a few spins?" and boom—the biggest breakfast of her life, and one of the high limit slot wins to remember.
From Flight Attendant to Multi-Millionaire
How about turning a $100 bet into $27.5 million? That's precisely what happened to an anonymous retiree who had previously won $680,000. She thought, "Why not try my luck again?" And boy, did she hit it big. This is the power of progressive jackpot slots.
Online Platform Big Wins: Don't Underestimate the Internet
So you think the largest slot wins can only happen in Vegas? Think again! One British soldier won £13.2 million ($20.8 million) playing Mega Moolah online. Likewise, a Finnish player scooped up a cool €17.8 million ($23.6 million) on Mega Fortune online. No need to book a flight; your next big win might just be a click away.
The Largest Slot Win Ever: $39.7 Million at Excalibur Casino
Ready for the grand finale? The biggest slot win in history came from Excalibur Casino in Las Vegas. An anonymous software engineer from LA bet just $100 and walked away with an eye-watering $39.7 million. Imagine waking up as a regular person and going to bed a multi-millionaire. Literally, nobody knows who this person is to this day. They came, they saw, they won big, and they slipped away into the night to enjoy it.
The $42.9 Million That Almost Was
Let's spice things up with a dash of drama. There was a woman in New York who thought she won $42.9 million. Unfortunately, after some legal wrangling, she didn't get the payout. A cautionary tale, perhaps? Always make sure to read the fine print, folks, and always make sure you play at honest online casinos.
Wrapping Up the Biggest Slot Wins in History
There you have it, folks. From jaw-dropping Vegas jackpots to unexpected online windfalls, these are these are some seriously big slot wins. So the next time someone tells you slots are rigged or you can't win, feel free to share these mind-blowing stories.
Ready to try your luck? Check out the top progressive slots online. Who knows, maybe we'll be writing about your big slot wins next!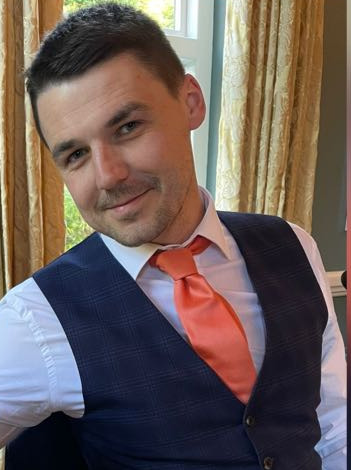 Greg has been an avid gambler for over 15 years. He loves slot machines and betting on football. He's been writing on the subject for close to a decade now and knows everything there is to know about video slots, jackpots, and slot sites in general! He has been writing for GamblersPro.com for over five years now.