If you are chasing higher returns on your football bets, the anytime goalscorer betting market could be just the ticket. This page explains all there is to know about this popular bet.
Plus, we compare the value of anytime goalscorer bet against other similar markets, and we share some tips and advice that should help you improve your goalscorer betting selections.
Anytime Goalscorer Meaning
Essentially, there are three main goalscorer markets; they are first, last, and anytime. The anytime goalscorer meaning is easily understood from its name. This football wager is betting on a specific player to score a goal at any time during the match.
Please note, own goals do not count as anytime goalscorer bets. Furthermore, some bookies offer 'no goalscorer' as one of possible selections. This is similar to backing a nil-nil result, but you must remember own goals are excluded.
Anytime Goalscorer Odds
As anytime goalscorer is not specific to 'which' goal, unlike the first and last goalscorer wagers, the odds are not as generous. Below is an example, taken from 888sport, using the Europa League match between Manchester United and FC Copenhagen.
As you can see, there is a vast difference between the anytime goalscorer bet – labelled as 'to score' and the odds on offer for first or last goalscorer. Despite this, you can still pick up most anytime scorer bets at evens (2.00) or above.
It is best to approach this bet with realistic expectations. For instance, Marcus Rashford does not score in every game, but as long as he bags one in every other game, you'll come away with a small profit. This method can also be applied over a whole domestic season in the Premier League, Championship, Serie A, or any other league where you can bet on this market.
Anytime Goalscorer Tips & Strategy
There are a couple of strategies that you can employ when betting on this market. Of course, it will depend on the odds for each player. These are Gamblers Pro's anytime goalscorer tips for who to bet on:
Top strikers
If you take the 2019/2020 English Premier League season as an example, here are the top five goalscorers:
Jamie Vardy (Leicester City) – 23 goals
Pierre-Emerick Aubameyang (Arsenal) – 22 goals
Danny Ings (Southampton) – 21 goals
Raheem Sterling (Manchester City) – 20 goals
Mohamed Salah (Liverpool) – 19 goals
That is five players who managed a goal – on average – every other game. However, you must remember that this does not mean they scored in 19 different matches. Players such as Sterling and Aubameyang have several braces to their names. Therefore, when looking the top strikers for your anytime goalscorer tips, you want to pick players who are scoring goals, but usually only one in a match.
Penalty takers
Most teams have a dedicated penalty taker, and while this is often the star striker, that's not always the case. Go through the teams and see who is taking the penalties. If a midfielder or defender, you should get better value. However, you also want to consider how many penalties the club is likely to receive.
Manchester United were awarded a record 14 penalties in the 2019/2020 Premier League season, but some teams in the bottom-half of the table only had 2 or 3. Weigh up the bookmaker's odds with the likelihood of the team getting a penalty to see if there's value.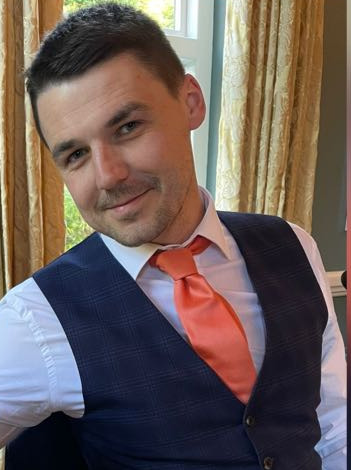 Greg has been an avid gambler for over 15 years. He loves slot machines and betting on football. He's been writing on the subject for close to a decade now and knows everything there is to know about video slots, jackpots, and slot sites in general! He has been writing for GamblersPro.com for over five years now.