Political betting is exciting because anything can happen. Check out this list of the best political betting sites online. If you want to learn more about political betting, scroll past the table and read our guide to betting on politics.
Rank
Casino
Rating
Sign-up Bonus
Key Features
Play Now
1
50% up to
$250
Sports Welcome Bonus
Terms apply
First Deposit only. Rollover is 5X Sports/5X Horses/30X Casino on both the initial deposit and the bonus amount. Bonus funds cannot be used for play on Live Dealer games. If a withdrawal is made before the bonus terms are met, all bonus funds AS WELL as any money earned by wagering the bonus will be forfeited.
Generous welcome bonus
Variety of prop bets
Accepts Bitcoin
2
Lots of Betting Markets
Endless Bonuses & Promos
Accepts US Players
Political Betting 101
Whether you're a political geek who knows about every local race happening in your country or region, or you're a casual political observer who only gets involved coming up to major elections, political betting offers something for you.
Unlike sports betting, where certain teams and athletes dominate most of the time, political betting is full of surprises. Polls are often wrong. Pundits contradict each other. Reality T.V. stars become president of the United States.
However, betting on politics is more in-depth than just picking the next U.S. President or the U.K. Prime Minister. There are lots of things you can bet on, including:
Referendum results.
Party leadership contests.
Exit dates of political leaders.
Which party will have the most seats.
Local races such as mayoral elections.
The top election betting sites will offer action on all of these events. Of course, the big money is reserved for the biggest and best races, such as general elections, but you can bet on politics all-year-round.
Selecting Political Betting Sites
Most betting sites know how huge political gambling is, so most of them offer odds on at least the big events. However, you shouldn't just go with the first betting site that offers election odds. Take your time to pick the best possible site. Some of the things you'll want to think about are listed in this section.
(1) Are the Odds Competitive?
You'll want to compare a few different political gambling sites to make sure you get the most favourable odds possible. Even small changes can make big differences when it comes to counting your winnings.
Every site has its own pundits, data, and sources. It's sometimes possible to find big differences in the general election odds, although you'll usually find that every site agrees on who the favourite is. However, one political betting site might price the favourite at 7/11, and another might price him or her at 9/11. You stand to gain much more by betting with the second site.
(2) Does the Site Offer a Political Betting Bonus?
Most betting sites offer welcome bonuses to new punters. These can be free bets, risk-free bets, or cashback offers. Every site structures its welcome bonus slightly differently.
You'll want to make sure that you can use the free bet on politics. You'll have to read the terms and conditions to find out. Most of the time, you can bet on whatever you like, but you'll have to bet at certain odds. For example, a political free bet bonus might include terms that you have to bet at odds of 1.6 or greater. You can use these bonuses to bet on longshots. If you think they can't win in politics, ask Hillary Clinton about it.
(3) Are the banking options fast and the fees low?
The best political betting sites offer lots of ways to make deposits and withdrawals. The top sites allow you to pay by Visa, Mastercard, PayPal, Neteller, Skrill, Boku, Trustly, Paysafecard, and even Bitcoin.
As well as the payment options, you should find out how long withdrawals take and if there are any fees. To some extent, this will depend on what payment method you use. Using PayPal, Neteller, or Skrill will always get you faster payouts than when using credit/debit cards or bank transfers.
Top political betting sites have no withdrawal fees. We'd hesitate to recommend any gambling website that charged you a fee for withdrawals unless it's for an international bank transfer.
(4) Are There Any Political Betting Features?
Sports bettors have access to excellent features at most of the top sites. From live streaming events to expert analysis and tips, there's no shortage of great features for sports gamblers.
Some sites also offer great features for political punters. From the latest election odds and polls to alerts as results start pouring in from different countries, states, or constituencies, to insider information on who someone might pick to be their running mate, all of this can change odds quickly, giving you the opportunity to profit from early cashouts.
The more features and political intelligence you have access to the better.
(5) Is the Site Mobile-Friendly?
It's easy to find the answer to this. Visit the political betting site you're interested in on your mobile phone or tablet, and it will become immediately apparent.
Some operators offer political betting apps, but you can bet through your browser at most of them with no download. Make sure that the site works well and is user-friendly on your mobile device. Nothing is worse than a clunky political betting website.
Betting on Politics – Tips and Advice
Betting on elections is a lot of fun, but it's also important to maintain perspective. In the majority of cases, most people have a fair idea of who is going to win. Surprises do happen, though, and when they do, you can win big money.
Here are a few political betting tips to follow.
Bet on political outcomes that you have a strong intuition about. Sometimes, you're hearing, seeing, and observing things that your conscious mind can't process. If you sense that a big political shift is underway, pay heed to it. It can be good to try to articulate or write out why you believe something, but sometimes a strong gut feeling is all that's needed in political betting.
Conduct your own poll. Yes, polls are less reliable than they used to be. Experts have a lot less credibility than they used to. However, there's nothing to stop you from conducting your own poll. Ask a few dozen people you know, or if you're really serious about making money betting on politics, pick up the phone and call a few hundred people. You'll be surprised how willing people are to share their opinions about politics.
Gamble on politics at the right time. Timing is everything. When a race is down to two people, you won't get the best odds anymore. For example, the best time to pick a person to bet on in a US presidential election is when primaries and caucuses are still happening. Bill Clinton lost the first 13 states in his Democratic primary and went on to serve two terms. If you had bet on him after he lost all of those states, you would have made a lot more money than you would when he was the clear front-runner.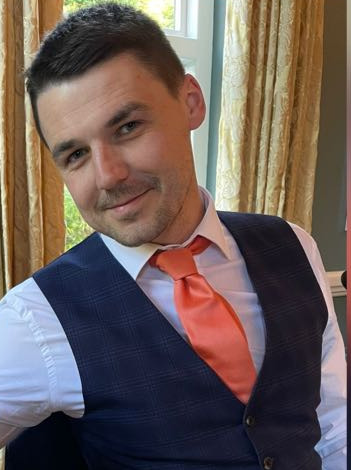 Greg has been an avid gambler for over 15 years. He loves slot machines and betting on football. He's been writing on the subject for close to a decade now and knows everything there is to know about video slots, jackpots, and slot sites in general! He has been writing for GamblersPro.com for over five years now.