You've landed on our complete poker guide. We cover everything from A-Z about the world's most popular card game here.
As with all of our other casino card games pages, this one has been split up into standalone sections. You can sit and read through the entire thing if you want to, but there's no need to do so. You can skip ahead to the most relevant section and start there.
How to Play Poker
This game can seem confusing to new players, but we promise it's a lot easier than you think. It takes a few games to get the hang of, but we're willing to bet that you'll pick it up within 20-30 minutes of playing.
In this section, we explain how to play step by step. We also explore the different variants and how to play those. We explain the rules, the order of play, and how to play so that you stand a good chance of winning.
Ready to learn how to play poker? There's no time like the present.
Poker Hands
One of the keys to learning how to play like a pro is understanding all of the different hands and the numbers which govern them.
We have an in-house expert in just such matters. You can consult our hands chart or our in-depth analysis of all of the different bets you can make and the probability of winning in each scenario. We don't just theorize – we play thousands of hands and actually show you the numbers first-hand.
Check out our poker hands guide here.
Poker Strategy
Poker is a game of skill, meaning you don't have to rely on lady luck entirely. Sure, you still need her, but less so than in other card and table games.
Ever wondered how so many players make a living playing online and in real-world tournaments? It's because they have effective strategies. They understand the math governing the game, and the various other elements such as the psychology of other players.
In this section, we cover poker strategy in detail. Check it out.
Poker Bonuses
If you're going to play poker online, you might as well play at the one which offers you the best bang for your buck, right?
In this section, we look at the various bonuses available for new and existing players, how they work, whether or not they really are worth taking, and where you can find free chips, deposit bonuses, and more.
Discover the best poker bonuses online right here.
Mobile Poker
Are you ready this on an Android or iOS device such as a mobile phone, iPad, or Samsung tablet? We're not surprised. The majority of internet traffic today is mobile, and we understand the need to serve mobile players.
In this section, we show you the best apps, how to assess them like a pro, and where you can play directly from your browser if you prefer no-download games.
This mobile poker guide covers all you need to know. It's well worth a look.
Live Poker
Playing against other players is fun, no doubt, but playing live with gorgeous gals and friendly guys from around the world is…well…more fun!
In this section, we guide you to the best live games sites on the web. We also show you which sites you should avoid and how to investigate them yourself.
If you're after live poker, this is the section for you.
Poker Tournaments
If you have a competitive spirit and want to win your share of prize pots, tournaments are the way to go. They're happening 24/7 all over the web, so there's never a shortage of action to get in on.
There's no doubt that some sites are superior to others, though. We show you the best tournaments, explain why we think they're better than the rest, show you how the different types of tournament work, and explain how to participate in them.
If you're looking for a complete resource for poker tournaments, your search is over.
Poker Simulator
Before walking into a live game and losing your own hard-earned cash, it's a wise idea to learn the game, test your strategies, and get a feel for how the game works.
That's where our handy simulator comes in. It's 100% free to use, and you won't have to register. You can play until the cows come home, and we won't charge you a penny. Once you're confident, then you can play real money games.
Check out our free poker simulator here.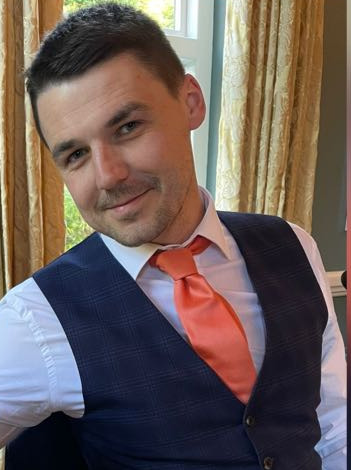 Greg has been an avid gambler for over 15 years. He loves slot machines and betting on football. He's been writing on the subject for close to a decade now and knows everything there is to know about video slots, jackpots, and slot sites in general! He has been writing for GamblersPro.com for over five years now.