The Phil Ivey edge sorting case against the Borgata Casino in Atlantic City appears as though it is drawing to a close with a federal judge ruling in favour of the casino; resulting in Ivey and his playing partner Cheung Yin Sun being ordered to return 10.1 million dollars they won there using…let's just say…a unique baccarat strategy.
Who is Phil Ivey?
Phil Ivey is a professional gambler who has made his name primarily in the world of poker. Ivey's bio on his website claims that he is 'one of the greatest players alive' and given the fact that he sits second on poker's all-time money list with a whopping $21.5 million in tournament earnings banked, it is difficult to argue against such a statement.
At the age of 39, Ivey has already won ten World Series of Poker bracelets, one World Poker Tour title and he has appeared at the World Poker Tour final table on nine occasions. He is basically guaranteed a place in Poker's Hall of Fame once he reaches the minimum age requirement of 40 years.
What Is Edge Sorting?
Edge sorting is a technique used by gamblers to gain an advantage over the casino. It exploits very subtle differences on the back of the playing cards used. After playing a good few hands, a skilled player will have picked out these differences and thus he/she will have a good idea which card is going to pop out of the shoe next.
As you can see from the image (below), the edges are not symmetrical so the player will get to know which cards are high value and which are low.
It is down to individual opinion as to whether or not one would classify this as a form of cheating. Most people agree that by itself this is not. The grey area arises when a player then instructs the dealer/croupier to rotate certain cards – often claiming it to bring them luck – but what the player is actually doing is sorting the cards into high and low piles so when they next appear it is easier to spot them before the cards are pulled from the shoe. This, when playing a game such as baccarat where you are betting blind is a massive advantage – as Phil Ivey and Cheung Yin Sun have demonstrated.
The Story
In 2012, Ivey and his playing partner Sun, won over $20 million dollars playing baccarat (or a form of) at Crockfords casino in London and the Borgata in Atlantic City. Ivey claims that he is not a cheat but simply an 'advantage player' who exploits the casino's weaknesses. Both casinos said Ivey cheated by using the edge-sorting technique which is not illegal but all casinos have the right to ban someone from playing if they feel that a player is taking advantage of the house using such methods.
Ivey transferred money to both casinos in advance of his visits but on the provision, certain requests were granted. Those were: a certain brand of cards had to be used; the same decks of cards were to be used for all games, a specific type of shuffling machine which did not alter the order of the cards and an Asian dealer (who was able to communicate with Sun, Ivey's playing companion, in Mandarin). All of the requests Phil Ivey made were granted by both casinos and the casinos even knew that Cheung Yin Sun was an advantage player but they still happily let her play alongside Ivey.
Although Ivey is the name mentioned most in this saga, it is Cheung Yin Sun whose actions are at the heart of the 'cheating' claim. Both casinos stated in their lawsuits that Sun instructed the dealer (in Mandarin) to rotate certain cards 180 degrees which were important to them and it is this action which appears to have been pivotal in the courts' ruling against Ivey. The fact that the players used the dealer as part of their strategy and making them an unknowing accomplice in what they were doing drags this whole episode into very shady waters.
Did Phil Ivey Cheat?
The federal judge presiding over the case Ivey-Borgata case ruled that Ivey and Sun DID NOT CHEAT; however, Ivey has still been ordered to repay the money he won. The judge's statement declared, 'By using cards they caused to be maneuvered in order to identify their value only to them, Ivey and Sun adjusted the odds of baccarat in their favour. This is in complete contravention of the fundamental purpose of legalized gambling as set forth by (New Jersey Casino Control Commission). Ivey and Sun's violation, therefore, constitutes a breach of their mutual obligation with the Borgata to play by the rules.'
A question which we have been pondering at Gamblers H.Q. is that if casinos are fully aware of this practice why on earth do they use cards which can be identified in such a way? With all the money Crockfords and the other casinos have, surely they could get the cards cut in such a way that these imperfections disappear. The casinos seem to be playing with fire and Mr. Ivey – through skill and a little 3rd party help – burnt their fingers and it has deeply upset them. Does the house always win – not if Phil Ivey is in town.
In an update to this post:
The Phil Ivey edge sorting case saga is not quite done and dusted just yet!
Ivey has been granted permission by the Supreme Court to appeal the decision which originally ruled in favour of the casino operators. This is a major coup for the poker legend, who is desperate to clear his name once and for all.
Ivey will now get the chance to state his case to the highest court in the land and he is confident that justice (as he sees it) will prevail.
Want to sharpen your card skills so you can be the next Phil Ivey? Try your luck at some of these legit online casinos. They offer baccarat, blackjack, casino poker, and lots of other card games. Even Phil Ivey played his first hand once upon a time!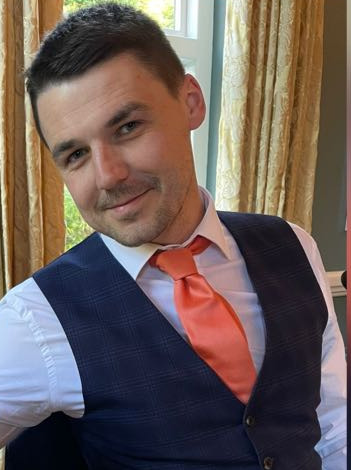 Greg has been an avid gambler for over 15 years. He loves slot machines and betting on football. He's been writing on the subject for close to a decade now and knows everything there is to know about video slots, jackpots, and slot sites in general! He has been writing for GamblersPro.com for over five years now.