Check out the real money slots sites listed on the table below. Our team has approved them all, and each one has a full review if you want to know more. All of our reviews have been written with a no BS promise, so you'll be sure to get the truth.When looking for real money online slot machines, there are a few things you should consider before playing. Check out the information below for an overview of what we consider before recommending any site.
As you'll see, it pays to do your research properly before registering. You could win more, get a better bonus, or avoid getting scammed if you go slow and properly research any slots casino you're considering playing at.
Picking Real Money Slots Sites You Can Trust
There are two things to consider before playing slots. The first is the casino you'll play at, and second is the specific games you'll play. We'll cover both of these in turn, starting with the casino element.
To find the best slots for real money, you have to play at the best online casinos. It's as simple as that really, and it's pretty obvious when you stop and think about it. However, there are tens of thousands of casinos offering games, so how do you know the really great ones from the scam or second-rate sites?
Great casinos should all:
Have valid gaming licences from trusted jurisdictions.
Offer lots of games from the best software companies.
Provide fair bonuses with generous terms and conditions.
Have 24/7 customer support teams which respond quickly.
Pay your money promptly when you win.
The best casino slot machines are inevitably found at sites which have the characteristics described above. That's why we only recommend sites which our team has checked out thoroughly, and which all share the above characteristics.
Don't play real money sites at any site you have doubts about. If your instincts are telling you the site isn't 100% legit, there's a reason for that. Give it a miss and come back to play at one of our approved sites.
The casino is only one side of the coin, though. Once you've found a suitable site, you should think more about which real money slot machine you're going to play. There's a big difference between them, and picking the wrong game could cost you money and opportunities to win big.
Now we'll look deeper at the best real money slots, and what makes them so.
Show more
Rank
Casino
Rating
Sign-up Bonus
Key Features
Play Now
Picking The Best Real Money Slot Games
If you think there are too many real money slots casinos to choose from, just wait until you take a look at the games. If there are thousands of casinos, there are tens of thousands of games, and just when you think you've caught up with them all, several dozen new ones are released.
This isn't a bad thing, of course. A diverse selection of games is favourable to us as players. It does create the paradox of choice, though, where there are just too many real money slots games to make a decision.
We've played thousands upon thousands of slots, testing their features and assessing their jackpots, and every other element of each game, to write our library of slot reviews. Over time, we've developed a knack for picking the best real money online slots. Like the best casinos, they all have some things in common.
Think about these things when looking through a casino's games library. Don't make a decision to play any game until you've answered these questions:
(1) Are there real money slot machines you're thinking of playing powered by trustworthy software providers? We consider trustworthy names to be Playtech, NetEnt, Microgaming, IGT, Novomatic, Yggdrasil, Pragmatic Play, etc. There are dozens of trustworthy casino games providers, so we don't want to imply that firms not named here are untrustworthy. However, it's smart to do your research. There are some rogue operators running fixed games, and we don't want you falling for them.
(2) Do they have bonus rounds which are both entertaining and offer you big payouts? Free spins bonus rounds, picking games, mini-games, instant win rounds, bonus wheels, and things like these separate the best online slot machines for real money from the rest.
(3) What size are the jackpots? Are they a multiple of your line bet, your total stake size, or some other factor? What are the minimum and maximum betting limits? Are there progressive jackpots? If so, what size are they and how do you win them? You can find this sort of information on the paytables of the real money slots you're investigating.
(4) Can you play the games for free with demo credits or something similar? If so, this is usually a good sign. It means the casino is confident in the quality of its games. Those offering high-quality video slots for real money have nothing to worry about. Note that this does not necessarily mean that casinos which don't offer free play offer shoddy games. We just have more confidence in the ones which are willing to let you try before you buy.
If the games you're checking out meet all of the above standards, there's a good chance you'll be in for a treat. The best slot machines online for real money equal about 5% of all games, so take your time to think it about which ones to spend your money on. If you think about it, that means 5 games out of every 100 offered are really world-class.
What About Real Money Slots Bonuses?
If you told us you don't enjoy real money slots free play, we'd be highly sceptical. Who doesn't want to get their hands on something for nothing?
Yet, if you're a seasoned player, you'll already know that many bonuses are not worth taking. There are only a few which we'd even bother with, truthfully speaking. Once you consider the terms and conditions such as the wagering requirements, most bonuses are borderline scammy. To avoid such unfair terms, play at fair slots sites which we've listed on this page.
To add to the confusion, there are so many types of slots with real money free spins that it can take a while just to understand what you're getting into. For example, some require a deposit, some don't, some come as a reward for loyalty, whereas others are open to new players. Some have wagering requirements and conversion limits, whereas others don't. It's a mess, and we've written this section to help you wrap your head around it all.
The same way you asked questions to pick a casino and a game, you should ask some questions before accepting any casino bonus. Ask the following things:
(1) Can you withdraw slots real prizes if you win them? Some bonuses have 'conversion limits.' An example would be £500. This means if you win £5,000, you'll only be able to convert 10% of it to real money. That would be a kick in the teeth, wouldn't it?
(2) If you take a particular real money no deposit bonus, it's highly likely it will have wagering requirements. You could have to bet the value of the free spins + what you win up to 40x. So, if you win £100, you could have to play through £4,000 worth of spins before you can withdraw. You don't need to be Einstein to figure out that you have little chance, if any, of getting your money out.
(3) Not all bonuses are no deposit bonuses, though. If you take a bonus which does require a deposit, say £10 or so, there are an increasing number of casinos which offer these with no wagering requirements. These are a much better deal. We advise you to take them if you spot them. You'll get to keep what you win with no strings attached.
(4) Also consider things such as minimum deposits, game restrictions (only being allowed to use the free spins on specific games, etc.) These factors all affect whether or not a free spins offer or real money slots bonus is worth taking.
If you're taking a bonus linked to online slots that pay real money, there WILL be some small print. Make sure you fully understand it. It'd be a real shame to lose what you've won by violating bonus terms.
Real Money Slots – Frequently Asked Questions
Q. If I win playing real money slots, do I have to pay taxes on it?
There are different rules about that in different countries. If you're from the UK, we can tell you that you don't pay tax on gambling gains. To players from the USA, Canada, Australia, South Africa, New Zealand, or anywhere in Europe, Africa, or the rest of the world, we would advise you to investigate further. If you do scoop a large jackpot, pick up the phone and speak to a tax accountant for two minutes. They'll keep you right if you win real money slots.
Q. Are the progressive jackpots advertised in online slots real?
We can say with 100% certainty that they are real. Gambling licensing bodies like the UKGC, MGA, and others would never stand for casinos or software companies making false claims like this. There are also plenty of stories of ordinary people winning massive progressive jackpots in the media. Unless they were also in on it, keeping a scam like this a secret would be impossible.
Q. How Do I pay when I play? Are there any real money online slot machines for PayPal?
The casinos we have chosen offer a variety of ways to make deposits and withdrawals. In fact, that's one of our most important assessment elements. We recommend casinos which accept and pay out on real money slots through Visa, Mastercard, PayPal, Neteller, Skrill, Paysafecard, Bank Transfer, Pay By Mobile, and some cryptocurrencies like Bitcoin, Bitcoin Cash, XRP, Ethereum, Litecoin, and Dash.
Our recommended casinos also accept a range of currencies including GBP, EUR, USD, CHF, NOK, SEK, HKD, AUD, NZD, ZAR, RMB, and others.
You'll get your money both into and out of the casino quickly when you play at our appreoved sites.
Q. Can I play on my mobile? Is there a real money slots app you recommend?
You can play on any mobile device. There are apps for Android and iOS (iPad/iPhone) users. It doesn't matter what device you're using, either. You can play from Huawei, Samsung, LG, Apple, Nokia, Lenovo, Windows, Blackberry, or other devices.
The questions you need to answer is whether you want to download an app, or whether you prefer the instant play or no download versions. Both are available at our recommended sites.
Q. Are real money no deposit bonuses a scam?
Nah, they aren't scams. They're marketing tactics which casinos use to get you in the door. You won't have a realistic chance of withdrawing the bonuses in most cases, but if you do land a big jackpot, you might be able to salvage some of it after you meet the wagering requirements.
Read to play some real money slots? Visit one of the sites on the table above and start spinning right away.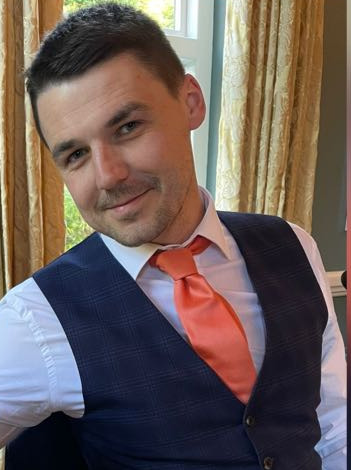 Greg has been an avid gambler for over 15 years. He loves slot machines and betting on football. He's been writing on the subject for close to a decade now and knows everything there is to know about video slots, jackpots, and slot sites in general! He has been writing for GamblersPro.com for over five years now.