Video poker is the game for those who wish to grind out steady wins. It's one of the few games in the casino that can offer you a house edge that's in your favour. If you play video poker with a perfect strategy and select the right variant, you can be mathematically certain that you'll eventually make money, just as the casino is mathematically certain that it will make money on every other game. In this guide, we're going to explain how to win at video poker. We'll also explain how poker machines work, what all the different hands like full house and straight flush mean, and what each strategy aims to achieve, and whether or not each one actually helps you win at video poker.
Before we wrap this up, we'll also recommend an online casino with a low house edge that offers video poker games. Feel free to skip ahead to any section of this guide. You don't have to read every single word. For example, if you're already an experienced video poker player, you might not find the "video poker basics" section interesting because you'll already know how it works.
How to Play Video Poker Machines – The Basics for Beginners
Like many other poker games, your objective when playing video poker is to make the highest ranking five-card hand possible. However, unlike in almost every other poker game, you won't be playing against an opponent, be that another player or a live casino dealer. You'll play against a machine, and you'll get paid more as you make more powerful hands.
Take a look at the following pay table to understand how it works.
As you can see, the more coins you bet, and the stronger the hand you're able to make, the more you can potentially win. Whatever video poker game you play, this basic fact remains true. Although each game has individual rules such as the minimum winning hand you'll have to make to get a payout (e.g. jack or better) and whether or not there are any wild cards, the way you win remains the same: the stronger the hand you make in video poker, the more you'll get paid.
So, how would a typical game go on a poker machine or at an online casino? This is what would happen step by step.
First, you'll select the video poker machine you want to play. Jacks or Better is a great game for beginners. We recommend playing it first.
You'll then need to decide how many coins you want to bet. We always recommend playing max coins. Why? Because as you can see from the pay table, the more coins you bet, the bigger the potential payouts. Some video poker games also have features like progressive jackpots, and betting max coins might be necessary to be eligible to win those. Usually, there's a button for "Play Max Credits." Tap it to save time.
You'll get five cards, to begin with. You'll then need to decide which cards you want to hold and which cards you want to discard. Click "hold" on the cards you want to keep.
Next, hit the "deal/draw" button. Any cards you did not hold will be automatically replaced by new cards.
Your payout will then be calculated according to the pay table. Remember, each game has different rules about what hand you need to get to win a payout. In Jacks or Better, you'll need at least a pair of jacks to win. Of course, you're always hoping for a royal flush for the big payday!
Video Poker Games and Rules
Which video poker game you choose to play can make a big difference to whether or not you win. Remember, you want to play a variant with a low house edge. We've listed some of the most common video poker machines, have explained how they work, and have listed the house edge if you play with a perfect video poker strategy.
Jacks or Better – You'll need at least a pair of jacks to win a payout if you play this game. The pay back is 99.54% if you use a perfect video poker strategy.
Aces and Eights – This game has three additional pays. You can win for four of a kind aces, eights, or sevens. The Aces and Eights pay back is 99.78%.
Deuces Wild – All cards with a value of two are wild in Deuces Wild. Additional pays include five of a kind, wild royal flushes, and four of a kind deuces. The pay back in Deuces Wild is 100.76% if you play with a solid video poker strategy.
Bonus Deuces Wild – This game has an extra pay for four deuces plus an ace kicker. It also pays extra for five of a kind hands like threes, fours, fives, and aces. The pay back is 99.45%.
Double Bonus – This video poker game is also very popular with beginner players. It has two bonus pays, both of which are four of a kinds. The pay back is 100.17%.
Double Double Bonus – This is Double Bonus with a few extra kickers. Four aces with 2, 3 or 4 as an extra card pays 2,000 coins. This is half a royal flush payout, so it's a big advantage. The pay back is 100.06%.
Deuces and Joker – 53 cards are used in this game including the Joker. Twos and Jokers are wild. You can win more than a normal royal flush payout. If you get five wilds, that being four twos and a joker, you'll win 10,000 coins if you make the max bet. The pay back is 99.06%.
Jokers Wild – As the name of this video poker game suggests, jokers are wild., therefore it also uses 53 cards. The pay back is 100.64%, meaning the house edge is in your favour if you use a perfect video poker strategy.
Tens or Better – You'll need at least a pair of tens to get a payout in this game. However, the pay back is only 99.13%. Therefore, it has a higher house edge than Jacks or Better despite the requirement for a higher hand to win in that game.
Any bona fide video poker strategy will advise you to play the games with a low house edge and a high pay back. Take your pick from the games above, but if you're a total beginner, we once again recommend starting with Jacks or Better. Deuces Wild is also a good game to try if you have some experience and want to mix it up a little.
Video Poker Hands – Ranking and Strength
If you've already memorized the poker hand rankings like royal flush and full house, you won't need to read this section. It's for new players who need some guidance with understanding the strength of hands on a video poker machine. We'll list these from strongest to weakest.
Royal Flush – Five cards running from 10 to ace of the same suit.
Straight Flush – Five cards in a sequence of the same suit.
Four of a Kind – Four cards of one value and an odd one.
Full House – Three of a kind and a pair.
Flush – Five random cards of the same suit.
Straight – Five cards in a numerical sequence of mixed suits.
Three of a Kind – This hand should explain itself.
Two Pair – Two pairs and a random fifth card.
One Pair – Just a simple pair such as two eights.
The minimum pair that will count depends on the video poker machine you're playing. For example, in Jacks or Better, you'll need at least a pair of jacks to get a payout. In Tens or Better, you'll need at least a pair of tens. Check the casino video poker pay table to find out what the minimum required hand is and what you can win. Remember, the more coins you bet, the bigger your payouts will be.
Video Poker Strategy, Tips and Tricks
If you want to learn how to win at video poker consistently, you need to understand the tips and tricks that experienced players know. Unfortunately, unlike in blackjack, there are no simple video poker charts that you can easily reference on every hand. Why? Because there are over 2.5 million possible card combinations with varying degrees of likelihood, and most of them won't even pay you enough to break even. Getting a high-value hand like a royal flush or full house is largely a matter of luck.
So, what can you do to make sure that playing video poker is a profitable experience? We have some common-sense tips and tricks for you. If you implement these, you'll avoid costly mistakes and will win real money more often.
Use Video Poker Software
Playing video poker on training software is a great way to "train out" the various mistakes that you'll make. There are some fantastic programs that teach you how to play with an optimal video poker strategy on each game. Since these aren't real money games, you won't lose anything in the early days when you make lots of avoidable mistakes. When your score improves on the video poker training software, you can switch to playing for real money in an online casino.
If this sounds like something you'd enjoy, we recommend Win Poker 6.0. It has 23 video poker game variants, five teaching modes, and full pay analysis. You start with a free trial, and if you like it, you pay $29.95 to keep the software. Think of that as an investment that will save you hundreds or even thousands down the road.
Learn the Odds of Each Video Poker Hand
So many people give up a certain winning hand for a shot at a bigger one like a royal flush. This is almost always a big mistake. Learning the odds of each video poker hand will help you understand why. For example, the chances of getting a royal flush are 1 in 649,740. Not great, right? When you think of the hard math behind it, you've got almost no chance of getting the cards you need to complete this hand.
Have you ever heard the expression "a bird in the hand is worth two in the bush?" Don't give up a winning hand because of greed. Take what you've got, cash out, and use the money to play several other hands. Most of the time, you'll only win with high-value hands if they come out right away, or if you only need one card to complete them, and you should only take that risk when you've got nothing else.
Beware Progressive Jackpot Games
Online casinos know that progressive jackpots are tempting. That's why they offer them! However, just as progressive jackpot video slots almost always have a higher house edge than their standard counterparts, so progressive jackpot video poker machines almost always have worse pay tables than standard games.
Always check the pay tables before you decide to go for the progressive jackpot. In fact, you should always check the pay tables regardless. You may be surprised to know that different video poker casinos offer slightly different payouts on the same hands. You always want to play the video poker machines with the best possible payouts.
Don't be lured in by huge progressive jackpots automatically. They always come at a price. Also, your chances of winning them are slim to none.
Don't Use Cheats or Hacks
When you Google "how to beat video poker," you'll see all sorts of systems, cheats, hacks, and methods for winning video poker by cheating. We'll save you some money and a lot of wasted time – there isn't a single one of these so-called video poker systems that works. We've tried many of them, and we understand that fundamentally they all fail. Why so?
When playing video poker, you're up against a random number generator. This is a computer algorithm that randomly generates numbers, and each one of these is linked to a card. The first cards you get are based on the numbers this RNG spits out, and any cards you get rid of and receive are based on the same random number generation.
No video poker cheats can account for the billions of potential numbers generated by these programs. The only people winning from these systems are those selling them. Save your money for a few extra hands on a trustworthy video poker machine. Pro gamblers would never go in for cheap gimmicks like this.
Don't Rely on Casino Bonuses
Here's something that most other online gambling websites won't tell you. Standard casino bonuses are almost useless when you play video poker online. To understand why that is, you have to understand a concept called game weighting.
You have to wager every casino bonus before you can withdraw it or what you've won. For example, you might have to wager a $100 bonus 20x, so make $2,000 worth of bets. That's doable on a slot machine because every bet counts 100%; or a slot machine has a game weighting worth 100%. Most video poker machines count 10% if at all. In fact, the house edge is so low on video poker that many casino bonuses don't even allow you to play it with bonus cash.
Don't rely on casino bonuses to win video poker directly. However, you can still use them to build up your balance (e.g. by playing slot machines) and then switch over to video poker games when you've met the wagering requirements. This way, you'll play the casinos at their own game via a little sleight of hand.
Play Max Coins If You Can
Depending on the size of your bankroll, you may or may not be able to play max coins. We suggest that you do so whenever possible, because not only will you win much bigger payouts on all hands (even low ones like a pair of jacks in Jacks or Better), but you'll also often win an extra bonus if you hit a royal flush.
Again, check the pay table to make sure this is the case, but it is more often than not. Also, some progressive jackpot video poker games require you to play max coins in order to qualify for a shot at the jackpot. It's always a good idea to play max coins if your bankroll will allow you to.
How to Win at Video Poker – Summary
You've learned how to play video poker, the different variants and your chances of winning them, the strength of each hand, and some tips and tricks to help you win video poker more often. Make these a part of your video poker strategy, and you'll be better off than you would be otherwise. Don't try to cheat; learn the odds of video poker, and practice, practice, practice. This really is a game you can get better at with time!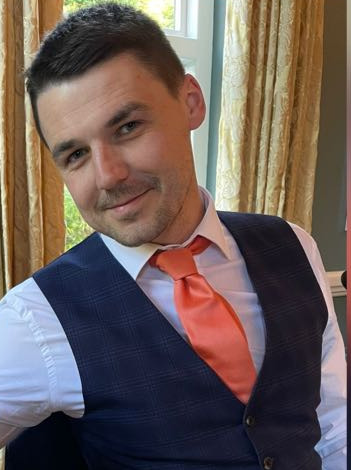 Greg has been an avid gambler for over 15 years. He loves slot machines and betting on football. He's been writing on the subject for close to a decade now and knows everything there is to know about video slots, jackpots, and slot sites in general! He has been writing for GamblersPro.com for over five years now.