Welcome to our eSports betting page. This is a complete guide to betting on eSports. Whether you're a beginner who is curious about eSports and the opportunities for betting it presents, or are an expert who is looking for a new eSports betting site to play at, you'll find something useful here.
eSprots Betting Sites
We've provided lots of useful information about betting on eSports below. However, we understand that some of you might be looking for a list of trusted eSports betting sites. Click the button below to view a list of sites which our reviews have approved as safe and fair.
What is eSports Betting?
Betting on eSports is not to be confused with betting on virtual sports. Virtual sports are animated events generated by computers which you can bet on. For example, there are virtual horse races, football matches, and fights. You can place wagers on these, and they play out just like a real event, except that everything is computer generated.
eSports, on the other hand, involves humans. eSports are tournaments and competitions which involve teams playing against each other in popular games like CS:GO. Betting on eSports has now become hugely popular.
To give an example, let's take CS:GO. Teams play against each other and kill each other. You as gamblers can bet on eSports outcomes such as who will win a given round or tournament.
However, betting on an eSports match winner is by no means the only thing you can bet on. You can bet on the correct score, the total number of points scored, and the winner of specific rounds, among many other things. What you can bet on often depends on the eSports game being played.
We could say that betting on eSports is betting on certain outcomes within video games competitions. That probably sums it up perfectly, come to think of it.
Popular eSports Games to Bet On
There are lots of great eSports games, but today we're going to cover only the most popular games for eSports betting. You'll find these listed on the eSports sites we have recommended.
CS:GO
[sp_wpcarousel id="8721″]
This is the most popular multiplayer first-person shooter game of all time. Developed by Hidden Path Entertainment and the Valve Corporation, there are endless opportunities to bet on CS:GO. Read our guide to betting on CS:GO for more information.
League of Legends
[sp_wpcarousel id="8725″]
This is a multiplayer battle arena game from Riot Games. Ever since its release in 2009, it has been a feature of the eSports circuit. Read our game guide to learn about betting on League of Legends.
DOTA 2
[sp_wpcarousel id="8730″]
A multiplayer battle arena game from the Valve Corporation, DOTA stands for Defence of the Ancients. Most eSports betting websites offer an opportunity to bet on it. Read our guide to betting on DOTA 2 to learn more.
Overwatch
[sp_wpcarousel id="8737″]
This is a team-based multiplayer first-person-shooter from Blizzard Entertainment. There are lots of Overwatch tournaments and events you can bet on now. Read about betting on Overwatch to learn more.
Street Fighter
[sp_wpcarousel id="8742″]
Who can forget Street Fighter from the old days? Now it's a popular game for eSports participants and bettors alike. Did you ever place a wager against your friend and kick his or her ass at home? Now you can do that on a global scale. View our guide to learn more about betting on Street Fighter.
Hearthstone
[sp_wpcarousel id="8746″]
Developed by Blizzard Entertainment, this is a collectable card game. The idea is to turn card and use powers to attack opponents. It's also possible to bet on Hearthstone, and lots of eSports punters do so regularly.
eSports Bonuses
There are plenty of eSports betting bonuses available for new players. If you visit virtually any of our trusted eSports betting sites, you'll find a welcome bonus for new players. Often, there are promotions for players who bet on eSports regularly.
What type of bonuses can you get?
Free Bets – These are what the name suggests. You will get free bets on eSports for creating a new account and making a deposit. You may have to bet on events at specific odds, and there may be maximum withdrawal limits, but not always. Visit our eSports betting site reviews to find out more.
Loyalty Bonuses – The best eSports betting websites will reward you for betting there regularly. For example, they might give you a free bet for every £500 you wager. They might also give you loyalty points every time you bet which can then be traded in for bonus bets at certain thresholds.
Promo Codes – eSports promo codes are for specific promotions. They might unlock a bonus bet for a specific upcoming game or tournament. You'll find plenty of new eSports bonus codes on our recommended betting sites.
How to Bet on eSports
Betting on eSports games and tournaments is quite easy. If you have never done it before, follow this step-by-step guide.
Pick the best eSports betting site for you. Read our reviews to find out which site offers the most attractive welcome bonus and the eSports games you want to bet on.
Use the navigation to find the 'eSports betting' section of the site. It's usually listed alongside football, tennis, boxing, and all of the other sports. Some betting sites do have a dedicated eSports betting section, though.
Look at the events you can bet on and the odds of various outcomes. If you're betting on eSports for the first time, it might be best to bet on an outright match winner. Once you've learned how the various games work, then it's time to bet on more complex outcomes.
Once you have selected your bets, enter the amount you want to wager on the bet slip. All you have to do now is confirm your bet and wait for the outcome.
As you can see, wagering on eSports is basically the same as betting on any other sports event. There's nothing especially complicated about it.
Now that you understand what betting on eSports is, how to do it, and what the best eSports games to bet on are, why not select one of our approved betting sites and give it a try? Click the button below to view a list of world-class gambling sites which offer eSports betting.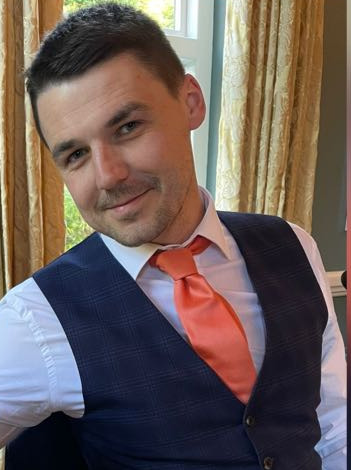 Greg has been an avid gambler for over 15 years. He loves slot machines and betting on football. He's been writing on the subject for close to a decade now and knows everything there is to know about video slots, jackpots, and slot sites in general! He has been writing for GamblersPro.com for over five years now.