If you're looking for cryptocurrency casinos which accept Bitcoin, Ethereum, Tron, Ripple, Litecoin, Monero, ZCash, Dash, Dogecoin, and other popular cryptos, look no further.
Our crypto casinos have all been reviewed and assessed by the GamblersPro.com crew and qualify as 'top casinos.' We'll explain more about how we picked them below.
Bitcoin Casinos
If you're going to play at cryptocurrency casinos, you might as well use the top crypto of them all – Bitcoin.
Bitcoin casinos are some of the safest, most secure on the planet. Many of them make use of provably fair tech, making cheating and altering game outcomes impossible.
If you want to learn more about Bitcoin casinos or want to find the top ones available, this page is for you.
Ethereum Casinos
Ethereum is light years ahead of many other cryptocurrencies, and lots of casinos have been built on the Ethereum blockchain. However, you don't have to play at ETH casinos to make use of Ethereum – many of the best cryptocurrency casinos accept it.
If you want to learn more about Ethereum casinos, or just want to find the best one to play at, you'll find what you're looking for here.
Litecoin Casinos
If you want to gamble with Litecoin, we respect you for supporting Charlie Lee and old 'chickun' itself. People either love or hate Litecoin, and here at GamblersPro.com, we happen to think it's fantastic.
We've got lots of great Litecoin casinos ready to accept you. We've also got a heap of useful information of gambling with Litecoin in this section.
Ripple Casinos
XRP is the fastest mainstream crypto by a long way, and it has the cheapest fees. While lots of crypto enthusiasts give it a hard time, lots of online gamblers use it because it's simple, safe, fast, and cheap. Check out the top Ripple casinos here.
ZCash Casinos
You've got to love Zooko Wilcox and the ZCash team. It's really no surprise that ZCash is widely accepted at gambling sites – it's fast, has low fees, and offer a cloak of privacy to keep your gambling activities away from nosey parkers.
Check out the best ZCash casinos and other gambling sites here. You can also learn more about ZCash in this section, in case you're new to it.
Dash Casinos
The idea of Digital Cash is difficult to argue with, and Dash is one of the leading coins in this area for a reason – it works!
We've ranked the best Dash casinos, reviewed each and every one of them, and have provided lots of useful information about Dash as a cryptocurrency in this section.
Tron Casinos
Tron has been making waves this last while, and several worthy TRX casinos have come online on the platform. As TRX gains widespread acceptance, many of the best crypto casinos have started accepting it as well.
If you wanted to have a look at the best TRX casinos ranked according to our team, or just learn more about them, this section is your stop.
Why Play At Cryptocurrency Casinos?
The main reasons to play at cryptocurrency casinos over those which accept fiat currencies are:
You can access them from anywhere. There are lots of US-friendly crypto casinos. Players from the USA, Australia, Italy, France, Norway, and other restricted markets can access cryptocurrency casinos just like everyone else.
Crypto casinos offer fasters transfers and lower fees. Even when using Bitcoin, which is the slowest and most expensive cryptocurrency to use, you'll only have to wait 1 hour for transfers, and they'll only cost $0.10 or thereabouts even when you move tens of thousands of dollars worth of BTC. For an example of how this can work, read our article "What is XRP?"
You can gamble privately at many cryptocurrency casinos. Some won't even ask for your personal details – you'll just need to create a username and password. If you make use of the privacy coins (Monero, Dash, ZCash), you can make yourself virtually untraceable.
Many cryptocurrency casinos are provably fair. They use Bitcoin technology known as hashing to prove game outcomes haven't been tampered with. This is a huge positive for online casino gaming and a major advantage of cryptocurrency casinos in general.
You can win free cryptocurrency at many of these casinos. Make use of the 'crypto faucets' to get free Bitcoin, Litecoin, Ethereum, etc. These will only be fractional amounts, but it all adds up to more free play for you.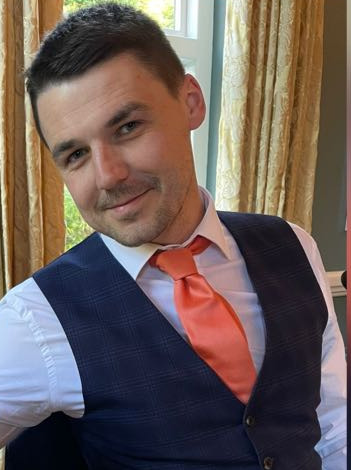 Greg has been an avid gambler for over 15 years. He loves slot machines and betting on football. He's been writing on the subject for close to a decade now and knows everything there is to know about video slots, jackpots, and slot sites in general! He has been writing for GamblersPro.com for over five years now.