Welcome to our complete craps guide.
This section has been written in the same way as the other casino table game guides. You can skip ahead to any section you want, but we've provided an A-Z guide for everyone from beginner to advanced players.
How to Play Craps
When you first play craps, it can seem extremely confusing. There are so many possible bets to make, and it has its own language which many new players find baffling.
That's why we've written this easy to understand guide to how to play the world's favourite dice game. Read it, and you'll be playing like a pro in no time.
Check out our how to play craps page here.
Craps Bets
There are lots of different types of bets you can make when playing this game. They all have their own odds and probabilities, so it's essential you know which bets to make and which bets to avoid if you want to win consistently.
From the 'pass line' bet to the 'field bets, this section will teach you all about the different bets you can make. We don't just theorize, though. We've played thousands of hands, and we show you the results first-hand.
Ready to get your math cap on? Check out the craps bets page.
Craps Strategy
There are lots of suggestions across the web as to how to win more often.
Yet, the truth is most of them are bunk. In this section, we debunk the so-called 'systems' and you some effective strategies you can use to reduce the house edge and increase your chances of winning.
Wanna learn craps strategy? This is the section for you.
Craps Bonuses
There are lots of casinos you could play at, but you might as well give your business to the one(s) which offer the best bonuses and promotions.
From deposit bonuses to cashback bonuses, there are lots of offers which could benefit you if you want to shoot dice regularly.
Find the best craps bonuses online here.
Mobile Craps
Are you visiting us on an Android or iOS tablet or phone? The majority of you are using an iPad or another mobile device to read this, so we've created a section on the best mobile casinos offering dice games.
Picking a great app or mobile casino entails a different analysis than picking a standard casino site. We've already picked some great sites for you, but we'll also show you how to pick them for yourself in this section.
Discover the best mobile craps sites here.
Live Craps
Wanna shoot dice with live dealers from around the world? We know it's much more fun than playing against a heartless algorithm, so we've gone out and found the best live dealer casinos offering dice games.
Ready to get started? Check out the live craps section.
Craps Simulator
The best way to learn the rules and etiquette of this game is to play for free by using a simulator. This is a risk-free way to learn the game and test the various strategies you've learned.
This simulator is free to use. We won't charge you a single penny for doing so. However, you won't be able to win real money payouts while using it. It's just for fun and practice.
Check out the best craps simulator online here.
Frequently Asked Questions
Q. What do all of the different terms mean? Why are there so many?
This can be one of the most confusing elements for many new players. The game has its own language, and that makes it seem more complicated than it really is.
We've put together this craps glossary so you can get to grip with the terms quickly. Don't worry; you'll pick up the terms within a few games.
Q. What's the best casino to play at?
Any of the casinos on our table above will serve you well. Explore the more detailed reviews to learn more about them.
Q. Can I play with Bitcoin or another cryptocurrency?
There are now many casinos which accept Bitcoin, Bitcoin Cash, Ethereum, Litecoin, and other cryptos. We've reviewed lots of them here on the site. Just pick one and off you go.
Q. Can I play for free?
The best way to do so is to use our simulator which is linked to above. If you want to play real money games for free, consider taking a no deposit bonus.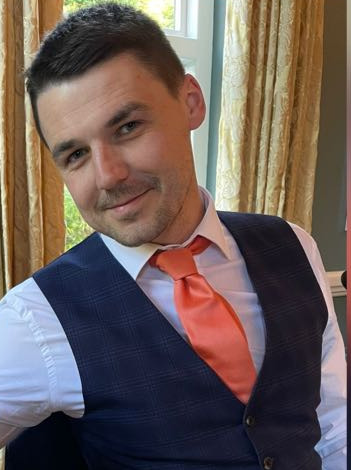 Greg has been an avid gambler for over 15 years. He loves slot machines and betting on football. He's been writing on the subject for close to a decade now and knows everything there is to know about video slots, jackpots, and slot sites in general! He has been writing for GamblersPro.com for over five years now.