It's something which many new casino players overlook, but you should absolutely be playing at the best payout online casinos. Playing at these gives you the best chance of winning, and even a small difference in the payouts can make a huge difference. With thousands of players logging in to play each day, even a payout percentage of 2% can mean millions in extra profits for the casino and extra losses for players.
Rank
Casino
Rating
Sign-up Bonus
Key Features
Play Now
We've hunted down the best payout online casinos in the UK. Of the thousands of casino sites which we have reviewed, those on the table above have the best returns to players.
Understanding Casino Payouts
Casino payouts matters a great deal, but so many new or "green" players don't have a clue about them. They just assume that all casinos pay the same, and they likely get rinsed for a few extra pounds as a result.
Trustworthy casinos tend to publish their payouts, so this allows us to research and find the best payout online casinos in the UK and elsewhere. Some of these payouts are then verified by eCOGRA and other organizations which act independently to assess which casinos are legit and which are pulling the wool over players' eyes.
The Role of RTP in Casino Payouts
All online casino games have what's known as an RTP. This is the amount which the game is programmed to pay back to players. For example, if the game has an RTP of 98%, then £98 out of every £100 bet will be paid back to players. This leaves the casino with a £2 profit, or 2% return on investment.
RTP does not mean that you will win back that amount. A game could have an RTP of 99% and you could still lose everything you deposit. The RTP is the figure which is paid back to all players over the long-term. It takes into account all winnings including jackpots. Players could lose £1 million and the casino could pay one player a £980,000 jackpot and that would be a 98% RTP game. It doesn't work as simply as that, but by now we're sure you get the idea.
The total payouts of an online casino is the combined sum of all the payouts over a given period of time. Usually, organizations like eCOGRA will assess this over one year. If a casino has a payback percentage of 96% overall, it means that when all wagers are considered across all games, the casino returned 96% of those wagers to players at some point or another.
Some casinos are greedier than others. While the best payout online casinos offer cashback bonuses, higher RTP games, and more, others offer nothing extra to players and offer games with low RTPs provided by shady software companies. Americans who are forced to play offshore are especially vulnerable to dodgy companies. If you're from the states, stick with this list of RTG casinos.
We only recommend the best payout casinos on Gamblerspro.com. In fact, this page is dedicated specifically to those sites.
The Best Payout Slots
Since the majority of casino players are interested in video slots, we thought it would provide extra value to you, our readers, if we provided a list of the best paying slots available at top sites listed on this page.
Slot payouts work the same way as casino payouts, except they are assessed on an individual game level. The RTP expressed is the amount paid back by the individual slot machine over a period of time. For example, if the slot has a high RTP of 98%, it pays back £98 out of every £100 wagered by players. Again, one or two players could win all of that while the rest lose. That's just how it works.
Best Payout Online Slots
The best paying online slots are as follows:
Ugg Bugga – Playtech – RTP 99.07%
Mega Joker – NetEnt – 99%
Ooh Aah Dracula – Barcrest – 99%
1429 Uncharted Seas – Thunderkick – 98.6%
Jackpot 6000 – NetEnt – 98.86%
Bloodsuckers – NetEnt – 98%
Starmania – NextGen – 97.87%
Kings of Chicago – NetEnt – 97.8%
Devil's Delight – NetEnt – 97.6%
Simsalabim – NetEnt – 97.5%
The list goes on, but it doesn't get any better than these. The 10 slots listed above are the best paying online slots in the UK and elsewhere. You might have noticed that lots of them are NetEnt slots. We did, too. It's an awesome software company and we highly recommend its games.
What to Do If a Casino Refuses to Pay
Luckily for UK players, casinos can't get away with these sorts of things anymore. The UKGC can revoke a casino's license if they refuse to pay wins, although, we have to tell you that some big brands (household names) try it and sometimes get away with it. Of course, you should always use common sense and avoid dodgy casinos like Poshcasino.
If a casino refuses to pay what you've won, you don't want to go directly to the UKGC. They don't deal with player complaints, so it's a waste of time. Instead, ask the casino which organization handles their disputes. Having a UKGC license requires them to have an independent dispute resolution partner. Once you make a complaint, they will investigate, and a fair resolution will be reached. Having said that, you can avoid these problems by playing at fair casino sites and reading the terms and conditions of any casino bonuses you take.
Now that you have a list of the best payout online casinos, pick one and start playing now. Good luck!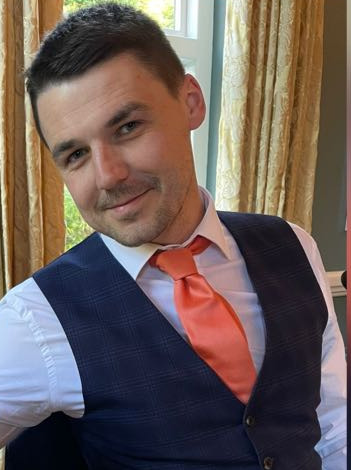 Greg has been an avid gambler for over 15 years. He loves slot machines and betting on football. He's been writing on the subject for close to a decade now and knows everything there is to know about video slots, jackpots, and slot sites in general! He has been writing for GamblersPro.com for over five years now.