Amarillo Slim is one of the most legendary poker players of all time. Not only did he win WSOP bracelets on five separate occasions, but he lived a colourful, exciting life that was somewhat stereotypical of a gambling hustler.
To learn more about Amarillo Slim, some of the highlights of his life, and why he's revered among poker players, read this brief biography.
"My favourite chip trick is to make everyone's chip stack disappear" – Amarillo Slim
About Amarillo Slim Before Stardom
You probably already know that Amarillo is in Texas, and that is where Slim lived most of his life and eventually passed away. However, he wasn't born there. He was born in Jonhson, Arkansas, on 31st December 1928. and initially moved to Turkey, Texas before his mother and father divorced and he ended up in Amarillo for the rest of his life.
However, Amarillo Slim was no homebody. He travelled widely, even to exotic locations like Colombia. As you'll see later, that particular trip led to one of the most unforgettable moments of Slim's life.
Before he won the WSOP and shot to world fame as a poker player, he travelled around the world with his friends Sailor Roberts and Doyle Brunson. They played poker at every opportunity, and some noteworthy Slim Amarillo stories have their roots in this period of his life. For example, he won $300,000 from country singer Willie Nelson by playing Dominos.
Top Amarillo Slim Stories
As we said, many of the legendary Amarillo Slim stories happened before he became famous. It was during this period of cross-country and world travel that the following events happened.
He won $2 million playing poker against publisher Larry Flynt.
Slim was kidnapped in Colombia by Pablo Escobar. He was later released and sent Pablo gold-plated buttons as a thank you for his life. Escobar sent him pure emerald buttons in return.
He won the World Series of Poker Championship in 1972 and won over $60,000.
This was when Amarillo Slim became famous and started to make his way into the public consciousness as a professional gambler.
Amarillo Slim's Professional Record
Ultimately, this slender man from Texas would go on to win three more WSOP bracelets in 1974, 1985, and 1990.
Over the years, he became close friends with the WSOP founder Benny Binion. This was a lifelong friendship until Binion passed away in 1989.
As Slim's profile rose, he appeared on some well-known TV shows including Good Morning America, Panorama, and 60 Minutes.
He even went on to set up his own poker tournaments called the annual Poker Classic. Players from all around the globe participated until it stopped running in 1990.
Perhaps his greatest accomplishment was being inducted into the Poker Hall of Fame in 1992. This is no easy task. Not even 60 people are currently on that list.
Later Life and Controversy
Later in life, Slim spent his days tending to his cattle, playing poker, and enjoying family life.
Sadly, he was wrongly accused of molesting his 12-year-old niece, causing a negative media firestorm that damaged his reputation. He was later cleared of all charges and denied the accusations to his dying day.
Amarillo Slim died in April 2012 after a long battle with colon cancer.
You can read more about the life and adventures of this legendary gambler in his autobiography Amarillo Slim in a World of Fat People: The Memoirs of the Greatest Gambler Who Ever Lived.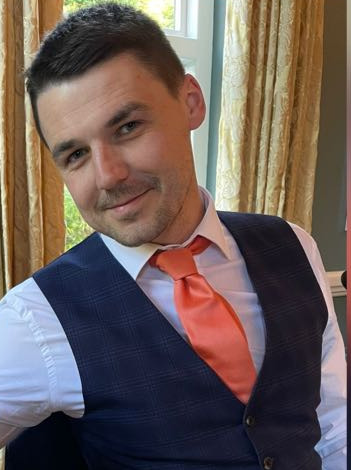 Greg has been an avid gambler for over 15 years. He loves slot machines and betting on football. He's been writing on the subject for close to a decade now and knows everything there is to know about video slots, jackpots, and slot sites in general! He has been writing for GamblersPro.com for over five years now.